7 Ways To Style Your 4C Hair Type And How To Take Care Of It
Sport that stylish fauxhawk of your dreams by following a strict regimen of deep conditioning.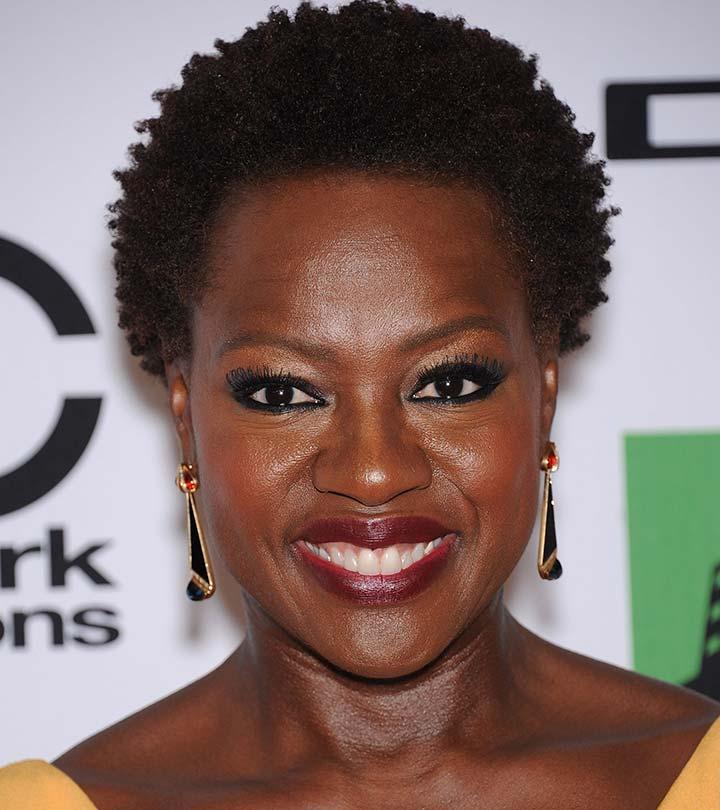 If you are on Instagram, we recommend searching for #BlackGirlMagic. This hashtag has become an image-positivity movement! It is a celebration gallery of black women embracing their natural hair, like 4C hair! And rightly so! After years and years of being told to straighten their hair, black women worldwide are breaking free from the traditional beauty of Eurocentric standards and embracing who they are – history, skin, and hair. After decades of relaxing their textures, black women are celebrating their type 4 naturally coily locks. Keep reading to discover what is 4c hair and the various categories of type 4 hair. Learn how to care for and style your incredible 4C coily locks. Scroll down for more information!

Before You Get Started
4C is the tightest curl type. Therefore, it is highly prone to kinks like shrinkage and damage.
As this curl type is extremely fragile, it is best to stay away from heat and chemical styling.
Whether left loose or braided into a protective style, this hair type needs your utmost care and tons of hydration.
Moisture-based conditioners are great for natural hair, even for the 4C type. However, please note that all hair oils have to be hydrolyzed for them to penetrate the hair cuticles.
Type 4A hair – Dense, fine curls that follow an S-shaped pattern and are as wide as a crochet needle.
Type 4B hair – Sharply angled Z-shaped curls that are not very defined and are as wide as a pen.
Type 4C hair – Densely packed, tightly coiled curls with less definition and more shrinkage.
Since the focus of this article is only on natural 4C hair type, let's take a more in-depth look at it…
What Is Type 4C Hair?
Type 4c black hair follows the same Z-shaped curl pattern as type 4B hair but is more tightly coiled. When it has been freshly washed and is free of all products, it does not have a very defined curl pattern. Therefore, women with this delicate hair type have to resort to methods such as twisting, shingling, or braiding to add definition to their curls.
4C hair can come in a range of textures from fine and soft to wiry and coarse. But regardless of its texture, it is still the most delicate hair type of all. This is why women with 4C hair go for protective hairstyles like braids and weaves to protect their hair from getting damaged.
One astounding feature of 4C hair is that it is prone to high levels of shrinkage. This means that the curls get so tightly coiled that they appear much shorter than they actually are. For instance, the actual length of your hair may be 10 inches, but if you have 4C hair, then it looks only 3 inches long.
How To Find Out What Type Of Curls You Have
The best time to figure out what type of hair you have is right after you've stepped out of the shower and have absolutely no product in your hair. Step away from the blow dryer and let your hair dry completely. Then all you need to do is observe. If your hair has fine textured, super defined, S-shaped curls, then you have 4A hair. You have 4B hair if your curls are sharply angled, well-defined, and follow a zig-zag pattern. Lastly, if your hair is fine-textured, has a Z-shaped curl pattern, but is not well defined, then you have natural 4C hair. You will also notice here that your hair is very tightly coiled and shrinks considerably.
The most important thing to remember when determining your hair type is that you could have a couple of different types of hair on different parts of your head. So, you will need to experiment with the hair products you use and play around with your hair care routine before you figure out what works best for you! But here are a few things you can remember to take good care of your 4C hair.
How To Take Care Of 4C Hair? (Maintenance)
Since natural 4C hair is the most fragile type of hair, you need to go the extra mile when taking care of it. Here are some things you can do to maintain the health of your hair:
Deep conditioning: The reason why natural 4C hair dries out so quickly lies in its tightly coiled curl pattern. These tight curls act as obstacles for the natural oils from your scalp to travel down the complete length of your hair, thus leaving your ends parched for moisture. Deep conditioning your hair at least once every two weeks or after every wash is a great way to moisturize it and make detangling the painful knots and tangles in your hair easier.
LOC in moisture: Since 4C hair type struggles to retain moisture and dries out quickly, it is imperative you not only moisturize it generously but also take steps to lock the moisture in the hair. The best way to do so is by following the LOC (liquid, oil, cream) method. Start off by spritzing your hair with warm water to loosen the bonds. Then apply hydrolyzed coconut or olive hair oil to lock in the moisture. Finish off with a leave-in conditioner to keep your hair hydrated to the core. Apply this method on every wash day.
Protective styling: A big struggle for women with natural 4C hair is growing their hair. This is because shrinkage robs their hair of its length. On top of that, it gets damaged and breaks quite easily. To protect this hair from all sorts of damage and help it grow out, it's best to wear it in a protective style. Styles like cornrows, weaves, box braids, crochet braids, and bantu knots not only lend your hair some great protection but also look extremely gorgeous. Moreover, you can style these looks any way you want to match your personal sense of style.
Gentle detangling: Since natural 4C hair tends to be dry, it also knots up and tangles quite easily. This can prove to be frustrating as it is quite difficult as well as painful to detangle. The key is to use a wide-toothed comb, a Denman brush, a soft-bristle detangling brush, or your fingers only. And remember to apply conditioner to your hair for ease and ensure to start from the ends and work your way up to minimize breakage.
Get rid of split ends: Split ends can be the bane of your existence when you're trying to grow out your 4C hair which already tends to shrink a lot. Trimming your hair and getting rid of its split ends once every 6 months will maintain the health of your hair and help it retain its length.
Co-wash your hair: Shampoo strips your hair of its natural oils. Therefore, it's best to avoid washing your hair with harsh shampoo as much as possible. Limit your shampoo usage to once or twice a month and opt for co-washing instead. Co-washing, i.e. washing your hair with just conditioner once a week can cleanse your hair effectively while still retaining moisture. Hair expert Samuel Ashcroft advises, "Use a moisture-based shampoo for the scalp as regularly as you like. Not washing your scalp can create other problems. There are also no-foam, sulfate-free shampoos that cleanse the scalp but don't dry the hair out."
Pamper your hair at night: Many of you may not know this, but you tend to shed a lot of hair at night due to friction between your hair and pillowcase. Your pillowcase could also rob your 4C hair of its moisture. So the best way to avoid this damage is to tie your hair in a loose ponytail or pineapple it and tie a satin/silk bonnet around it before going to sleep. If you don't want to tie your hair in a bonnet, then a satin pillowcase is also a good alternative.
Avoid using too many products: The temptation to use every curl-defining cream and leave-in conditioner in the market can be very real when it comes to tending to your natural 4C hair. But piling these products onto your hair can do more harm than good. So, step away from those bottles and tubs of products and stick to one or two things that you know work for you!
So now that you know how to properly take care of your 4C hair, let's look at the trendiest ways in which you can style it!
7 Awesome Ways To Style Your 4C Hair
1. Round Afro
On days you do not want to tie your hair in protective styles, let your afro hair flow freely! Trim the ends to give it a round shape, which flatters almost all face shapes. However, ensure that you apply a deep moisturizer or conditioning oil to your hair thoroughly before you wear your hair in this style. This will add shine to your mane!
2. Bantu Knots
Take your style cue from actress Kiki Layne if you have 4C hair. Wear the Bantu knots like a crown, just like she did. Make sure you keep your knots dry, so they remain fresh and do not get weighed down.
3. Trendy Fauxhawk
Summer days are hard as it is without your hair falling all over your face and neck and irritating you. So here's a totally cool way that all you 4C ladies out there can deal with this problem. Gather all your curls and tie them up in ponytails vertically down your head to resemble a cool mohawk!


Trivia
Fauxhawk is a mashup of 'faux' (which means "false" in French) and 'mohawk.' The fauxhawk is similar to the undercut, which was trendy in the 2010s.
4. Badass Pixie
Now here's a badass hair look if there ever was one! You may associate cutesy pixie cuts with straight hair, but you couldn't be more wrong. 4C hair looks super edgy and cool when cut in this style, especially when parted on one side and paired with a super chill denim jacket.


Trivia
The pixie cut as we know it today first appeared in the 1950s. It gained popularity thanks to actors Audrey Hepburn and Jean Seberg, who brazenly refused their on-screen counterparts' long waves and coifs. The pixie cut later came to represent independence and nonconformity.
5. Brushed Out Afro
When most people were concerned about maintaining the hair pattern and definition of their 4C curls, Solange Knowles (like the badass that she is) decided to throw caution to the wind. She brushed out her hair and styled it in a super crazy and voluminous afro that, quite obviously, makes her stand out in any crowd.
6. Bleached Blonde
When you're an icon like Solange, you best believe you're going to make it twice on this list. And she really goes the distance with this bleached blonde look. Her short 4C afro is the very definition of 'unconventional' and is exactly the hair look you need to stand out in a crowd.
7. Side Parted Bob
Girl, you best believe you'll be slaying the hair game if you sport this chic and feminine hair look. This short bob style is super cute and trendy as it is. But part it deeply on one side and you'll end up with the hottest 4C style of the season.
Infographic: How To Detangle 4C Hair
It is not an exaggeration if we say maintaining 4C hair is a struggle. If you do not take care of it properly, you will face problems with hair porosity, hair density, and hair elasticity, which causes the hair breakage. However, a lot of trouble can be avoided if you know how to detangle 4C hair. Detangling helps avoid breakage and makes styling easier.
Check out the infographic below to learn how to detangle 4C hair.



It is empowering to know that black women are embracing their naturally coily type 4 hair after decades of smoothing their hair textures. Type 4C hair is similar to type 4B hair, except that it is more firmly coiled. It does not have a particularly definite curl pattern when freshly washed. As a result, to add definition to their curls, women with this sensitive hair type must use different hair styling techniques such as braiding, twisting, or shingling. While 4C hair requires a bit more attention and effort to maintain, the stunning end results are worth it once you know how to care for and style it.
Frequently Asked Questions
Should I wet my 4C hair every day?
Yes. Curly hair needs to stay hydrated. Therefore, you can wet your curls by spritzing water on them or rinsing them just with water every day. Once wet you can apply a moisturizing cream or oil to minimize frizz and replenish the curl.
How often should I oil my 4C hair?
Ideally, it is recommended to oil 4C hair and scalp once every 2-3 days to keep it well-conditioned.
How do you know if your 4C hair is moisturized?
Moisturized 4C hair looks and feels healthy. It is shiny, soft, stretchable, and does not have tangles, knots, frizz, or brittleness.

Define your gorgeous 4C hair in under 10 minutes. Watch this amazing video for life-saving tips on how to manage and style your luscious locks to be healthy and vibrant.

The following two tabs change content below.