5 Benefits Of Almond Flour, Nutritional Value, And Recipes Almond flour is among the best alternatives to wheat flour. It is also a great option for individuals who are on a keto or a low-carb diet. The benefits of almond flour can be linked to its antioxidant and dietary fiber content. It also could be ideal for those with gluten intolerance. This gluten-free ingredient is easy to prepare and including it in your diet is fairly simple.
In this article, we explore the nutrition profile of almond flour, its health benefits, preparation method, and the recipes you can try. Keep reading.
What Is Almond Flour?
It is made by blanching almonds in boiling water to remove their peel. The almonds are then ground and sifted to get fine flour, which has a nutty flavor and sweet taste. You can use almond flour in cooking and baking. However, it is different from almond meal, which comes from ground whole almonds.
Wondering what nutrients almond flour offers? Let's find out now.
Nutritional Profile Of Almond Flour
According to the U.S. Department of Agriculture, 100 grams of almond flour contain (1):
| | |
| --- | --- |
| Calories | 607 |
| Protein | 21.43g |
| Fat | 53.57g |
| Carbohydrate | 21.43g |
| Dietary fiber | 7.1g |
| Calcium | 236 mg |
| Iron | 3.57mg |
| Potassium | 678 mg |
| Cholesterol | 0 mg |
Almond flour is rich in vitamin E, which may help protect cells from free radical damage (2). This function plays a key role in reducing the risk of certain health conditions like cancer, cardiovascular disease, type-2 diabetes, and Alzheimer's (3), (4). It is also packed with many essential nutrients like manganese, magnesium, iron, phosphorus, and calcium.
The intake of almond flour offers many other health benefits. Continue reading to know them.
What Are The Health Benefits Of Almond Flour?
1. May Reduce The Risk Of Cardiovascular Disease
According to the World Health Organization, approximately 17.9 million people die each year due to cardiovascular disease (5). One of the primary causes of heart disease is LDL (bad) cholesterol. However, studies suggest consuming almonds may reduce LDL cholesterol levels and improve blood lipids,
2. May Help Maintain Blood Sugar Levels
Almonds are rich in fiber and unsaturated fatty acids, and low in carbohydrates (6). They have a low-glycemic index (they digest slowly and prevent a sudden spike in blood sugars), which helps reduce the risk of type2 diabetes (7). Besides, almonds are a good source of magnesium, which helps improve insulin resistance (8). A study conducted by Taipei Medical University (Taiwan) found that consuming a diet rich in almonds (60g per day) for four weeks increased dietary intakes of fiber, magnesium, vitamin E, polyunsaturated fatty acid, and monounsaturated fatty acids. It also improved lipid profiles in patients with type2 diabetes (9).
3. May Improve Digestion
Studies suggest that almonds are rich in fiber and contain prebiotic properties. These properties may help improve digestion by enhancing intestinal microbiota profile and modifying the activities of such bacteria (10). Besides, foods rich in dietary fiber may improve stool frequency in patients with constipation (11). However, such foods may not improve stool consistency and reduce pain during defecation.
4. Is Gluten-Free
Almond flour is free from gluten and is a great option for people with celiac disease or gluten sensitivities. Wheat flours contain gluten that causes the dough to stay stretchy and become fluffy. In people with celiac disease, the body produces an autoimmune response to remove gluten from the body, which damages the gut lining. This causes bloating, abdominal discomfort, diarrhea, flatulence, skin rashes, and tiredness (12).
5. May Reduce The Risk Of Cancer
Vitamin E, selenium, and other antioxidants in almonds may prevent the proliferation of cancer cells and inhibit carcinogenesis (formation of  cancer) (13). A study conducted by the University of Colima (Mexico) found that a high intake of nuts like almonds may be a protective factor against developing breast cancer (14). Besides, almond flour may also reduce the risk of colorectal cancer (15).
You can easily prepare almond flour at your home with one simple ingredient. So how do you go about it? Scroll down to know.
How To Prepare Almond Flour
What You Need
Blanched almonds – 1½cups
Blender
Sieve
Process
Blend the nuts until they are ground into fine powder.
Sieve to remove any leftover lumps or nuts.
Store in an airtight container or the fridge
Gluten-free almond flour has many culinary applications. In the next section, we discuss how it can be used in the cooking and baking processes. Keep reading.
How To Use Almond Flour In Cooking And Baking
Almond flour is rich in protein and is easy to bake with. However, gluten-free flour is harder – and using almond flour alone can make products dense due to the protein and oil content. You can mix almond flour with other flours like arrowroot (which helps lighten the baked goods) and coconut flour (which helps soak up moisture and provide structure).
Almond flour is used in many baking recipes and can substitute breadcrumbs to coat fish, chicken, beef, etc. It is also used to prepare pancakes, bread, meatballs, pasta, biscuits, gluten-free cookies, macaronis, brownies, and pudding.
Is your diet lacking variety and becoming monotonous? Try these recipes with almond flour that are both healthy and delicious.
Almond Flour Recipes
1. Almond Flour Cookies
What You Need
Almond flour – 2 cups
Almond butter – ¼ cup
Unsalted butter – 2 tablespoons
Coconut sugar – ½ cup
Pure vanilla extract – 1 teaspoon
Kosher salt – ¼ teaspoon
Baking soda – ½ teaspoon
Egg – 1 (large)
Semi-sweet or dark chocolate chips – ½ cup
Flaky sea salt – Optional
Process
Preheat the oven to 350°F. Line a baking sheet with parchment paper or a silicone baking mat.
Beat the butter, coconut sugar, almond butter, egg, and vanilla extract using a stand mixer on medium-high speed (until smoothly combined).
Sprinkle the baking soda, salt, and almond flour.
Beat the mixture on low speed until it is well combined. Fold in the chocolate chips by hand.
Portion the dough with two tablespoonfuls and roll into balls (each ball should be about 2 inches in diameter).
Arrange on the baking sheet, leaving a 2-inch gap between each.
Lightly flatten the tops with your fingers.
Sprinkle with salt if using. Bake for 10 to 12 minutes or until the edges are just beginning to turn brown.
The cookies will feel dry on the top and edges but slightly molten and underbaked beneath.
Place the sheet on a cooling rack.
Allow the cookies to cool on the sheet for 5 minutes and transfer them to the cooling rack.
2. Almond flour Cake

What You Need
Almond flour – 1½ cups
Eggs – 4
Sliced almonds – ¼ cup
Granulated sugar – ½ cup
Lemon zest – 1 tablespoon
Process
Combine four egg yolks and ½ cup sugar in a large bowl.
Beat with an electric hand mixer on high speed for 3 minutes or until the mixture turns thick, creamy, and gets a light color.
Add 1½cups of almond flour and one tablespoon of lemon zest. Use a spatula to fold and stir together until incorporated.
Beat four egg whites in another large mixing bowl until stiff peaks form (about 2 minutes).
Fold one heaping spoonful of beaten egg whites at a time into the almond batter. Keep folding with each addition of egg whites until they are incorporated. Do not over-mix.
Transfer the batter to the baking pan and sprinkle ¼ cup sliced almonds.
Bake at 350°F for 30 minutes or until the top is firm.
Let the cake rest in the pan for 15 minutes. Run a thin spatula around the sides, invert it onto your hand, and then place it on the right side up on the rack.
Let it cool to room temperature and garnish with powdered sugar and lemon slices, if desired.
3. Almond Flour Brownies
What You Need
Almond flour – 1½ cups
Melted butter – 5 tablespoons
Sugar – 1¾ cups
Salt – ½ teaspoon
Vanilla extract – 1 teaspoon
Unsweetened cocoa – ¾ cup
Baking powder – 1 teaspoon
Eggs – 3
Process

Preheat the oven to 350°F.
Mix the melted butter, sugar, salt, vanilla, cocoa, and eggs in a medium-sized bowl.
Stir in the almond flour and baking powder, and mix.
Scoop the batter into the baking pan and spread it to the edges.
Bake the brownies for 33 to 38 minutes, until the top is set and a cake tester or toothpick inserted in the center comes out clean or nearly so (with perhaps a few wet crumbs or a tiny touch of chocolate at the tip of the tester).
Remove the brownies from the oven and let them cool for about 15 minutes before cutting.
Cover them tightly with plastic.
What is the difference between almond flour and wheat flour? Find out this in the following section.
Almond Flour Vs. Wheat Flour
Almond flour is higher in calories but lower in carbs than wheat flour. Therefore, almond flour is a great alternative for people with celiac disease and wheat intolerance. However, baked foods made using almond flour are flat as it is gluten-free. Hence, you can mix wheat flour in the same ratio for better texture.
Wheat flour contains phytic acid, an antinutrient that disrupts the absorption of nutrients from food. Almonds also contain phytic acid in their peel, but not the almond flour as the peel is lost in the blanching process. This also makes almond flour a good option for people on a keto diet.
Besides, almond flour has a nutty taste that pairs well with most baked items. On the other hand, wheat flour is neutral and doesn't alter the taste of recipes.
Almond flour has a rich nutritional profile, is low in carbs, and is high in fiber. Almond flour benefits your health in a multitude of ways. A wide variety of vitamins and minerals and antioxidants in almond flour may help treat many ailments. The flour may reduce the risk of cardiovascular disease, help maintain blood sugar levels, improve digestion, and reduce cancer risk. You can prepare many recipes with almond flour. Hence, try almond flour in the place of wheat flour and enjoy its benefits.
Frequently Asked Questions
Is almond flour hard on your stomach?
Yes. It can be. Almond flour contains a lot of enzyme inhibitors, which might irritate the stomach. In addition, Almond flour contains phytic acid, which can irritate the stomach and lead to gas and cramps. While not everyone will experience these short-term adverse effects, almond flour shouldn't be consumed frequently.
Is almond flour anti-inflammatory?
No. Almonds have a significant omega 6 (pro-inflammatory) concentration. When you only consume a few almonds as a snack, this isn't as critical, but when you use cups of almond meal or flour for diet and baking, it makes a difference and adds up rapidly.
Key Takeaways
Almond flour contains proteins, fat, carbs, fiber, calcium, potassium, iron, and vitamin E.
It may help reduce the risk of cardiovascular diseases, regulate blood sugar levels, and improve digestion.
To make the flour, blend some almonds to make a fine powder, and sieve to remove any lumps.
Since it is gluten-free, you should consume almond flour mixed with other types of flour.
Sources
Articles on StyleCraze are backed by verified information from peer-reviewed and academic research papers, reputed organizations, research institutions, and medical associations to ensure accuracy and relevance. Read our editorial policy to learn more.
The following two tabs change content below.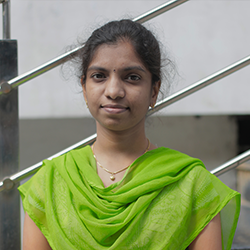 Sindhu Koganti is a health and wellness writer with over 5 years of experience. She has a bachelor's degree in...
more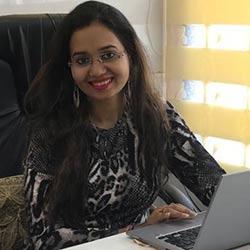 Dr. Pallavi Srivastava
(PG Diploma in Sports Science & Fitness Nutrition)
Pallavi Srivastava is a Clinical Nutritionist with over 13 years of experience and the founder of Q-Slim Fitness Studio. She...
more