Does Alpecin Shampoo Work? Side Effects & Benefits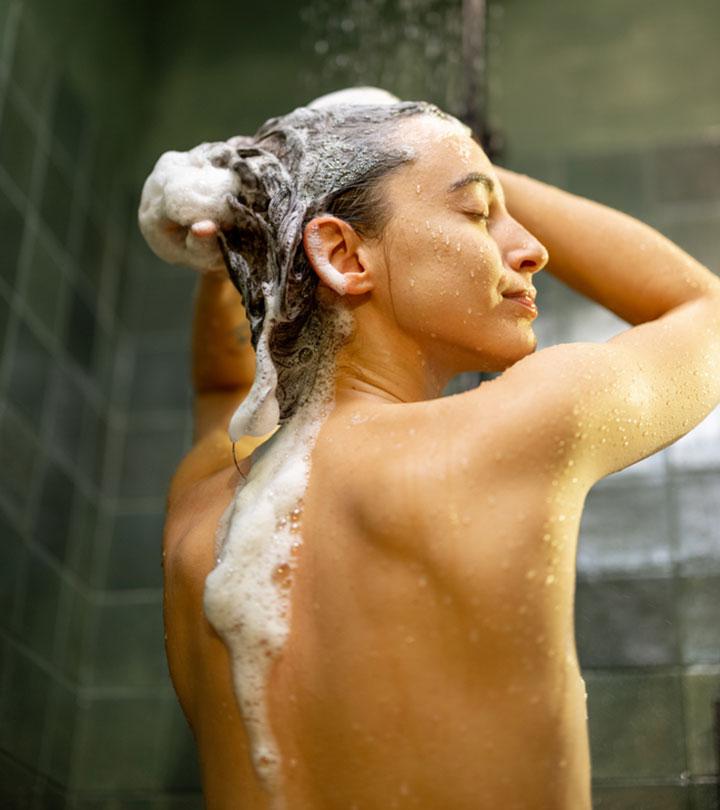 Caffeine-based shampoos are gaining popularity nowadays. They claim to reduce hair fall and promote hair growth. One such shampoo is Alpecin. Those who have used it claim that Alpecin strengthens the hair, improves volume, and makes it lustrous. This article explores the truth behind the claim and explains the benefits and side effects of using Alpecin. Keep reading. 
Alpecin For Hair: How It Works
The main ingredient of Alpecin shampoo is caffeine. Studies have found that caffeine could stimulate hair follicles and promote hair growth in people with androgenic alopecia. It can penetrate the hair follicles faster when applied topically via shampoos (1), (2). This explains why Alpecin may work for hair growth.
Scalp health is also a crucial factor in promoting healthy hair growth. Alpecin also addresses scalp issues like dandruff (Alpecin Double Effect Shampoo). It contains piroctone olamine, an antifungal ingredient that controls the proliferation of Malassezia globosa, a yeast-like fungus that causes dandruff. The formula contains salicylic acid that prevents itchiness and helps maintain optimal scalp moisture levels (3), (4).
If you have been thinking of using Alpecin for your hair fall issues, take a look at the benefits it may offer.
Benefits Of Alpecin Caffeine Shampoo
1. Promotes Hair Growth
The active ingredient in Alpecin shampoo is caffeine that stimulates the hair follicles and promotes hair growth. It also helps retain the hair length (5).
2. Strengthens The Roots
The caffeine in Alpecin helps strengthen the roots and reduce hair breakage.
3. Minimizes Scalp Issues
Dandruff can affect the scalp's health and weaken the hair roots. Scratching can also injure the scalp and affect the hair roots. Alpecin shampoo can resolve scalp issues like dandruff, itchiness, and irritation.
While Alpecin is safe to use, it may cause several side effects. Let's take a look at them.
Side Effects Of Alpecin
1. Hair Thinning And Hair Fall
While many users have claimed to reap benefits from Alpecin, others reportedly experienced hair fall. The shampoo contains synthetic preservatives like methylparaben, propylparaben, and phenoxyethanol, which may cause scalp irritation and affect its overall health. Moreover, it may cause allergic reactions like itching, redness, and burning sensation if you are allergic to caffeine.
2. Discoloration
Long-term use of caffeine shampoo may fade the hair color and cause browning. If you have color-treated hair, you may avoid caffeine shampoo.
3. Reduced Efficacy
Anecdotal evidence suggests that long-term use of caffeine shampoo may eventually produce less effective results. If you have been using caffeine shampoo for hair growth for a long time, it may stop showing results after a while.
If you want to give Alpecin a try, here is how you can use it.
How To Use Alpecin
Apply the shampoo to wet hair.
Gently massage for 2-3 minutes in a circular motion.
Leave it on for another 2-3 minutes.
Wash off with regular water.
Conclusion
Numerous studies have proven the hair stimulating benefits of caffeine. Based on that logic, Alpecin claims to prevent hair loss and improve your overall hair health. However, if your hair loss is genetic and caused by an underlying condition, it is better to consult with a dermatologist to address the root cause of the problem.
Frequently Asked Questions
Can women use Alpecin?
Yes. Women can use Alpecin to prevent hair loss.
Is Alpecin safe for children?
No. Alpecin is not intended for children. Consult a pediatrician for proper guidance before trying this shampoo on your kids.
Sources
Articles on StyleCraze are backed by verified information from peer-reviewed and academic research papers, reputed organizations, research institutions, and medical associations to ensure accuracy and relevance. Check out our editorial policy for further details.
Recommended Articles
The following two tabs change content below.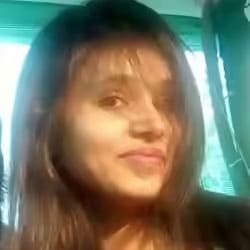 Jyotsana Rao is an engineering graduate from NIT, Nagpur, who discovered her love for writing during her undergraduate days. She is passionate about writing about everything related to beauty - makeup, fashion, hairstyles, skin care, or hair care. When this social media junkie isn't stalking the world of fashion and glamour, she loves spending her time traveling.