Alpecin Shampoo – What Are Its Benefits And Side Effects?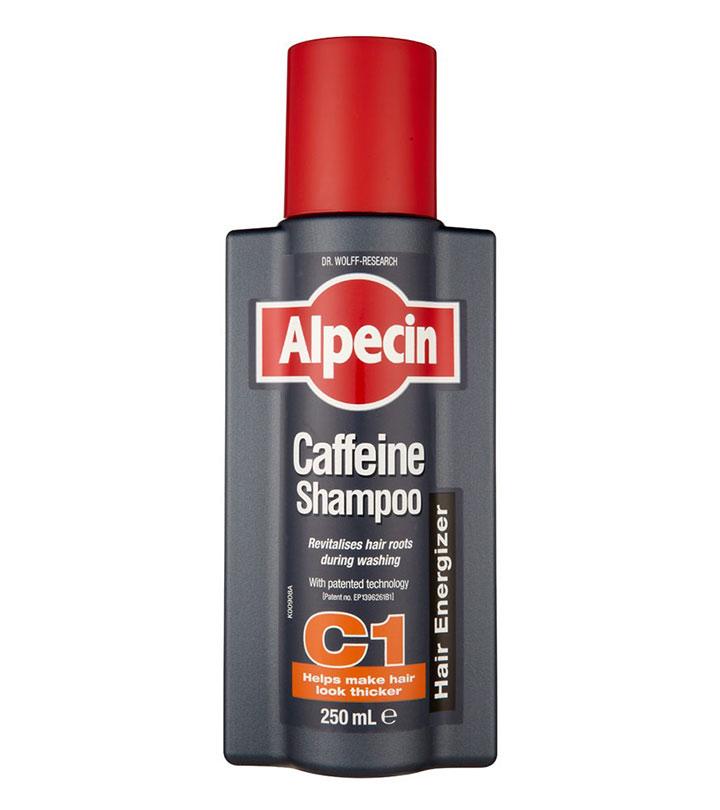 If you have been in search for an effective anti hair loss shampoo, you must have heard about Alpecin.  This is a popular caffeine shampoo, which helps to prevent excessive hair loss. The shampoo has gained much regard in recent times due to the unmatched result it shows after every wash. There may be a few products as effective as Alpecin. Using this shampoo on regular course would prove to be helpful in all types of hair loss. Patients with the problem of hair loss have admired the product more mainly because of its capacity of reducing genetically driven hair loss.
A Note on Alpecin Shampoo:
Alpecin caffeine shampoo helps to stimulate hair growth directly from the roots. Regular wash with this shampoo nourishes the hair roots with active ingredients that help the hair follicles grow faster. In addition, its active chemicals are great in providing strength and volume to hair. You need to keep the shampoo on hair at least for two minutes after which the results of shampoo are clearly visible. The caffeine contents in the shampoo absorb into the scalp well and start action just within these two minutes. The shampoo is medicated and doctors often prescribe the same as hair vitalizer.
Successive researches have shown that skins of men are more sensitive to their female counterparts. A hormone called testosterone regulates such conditions in men. Due to this factor, their skins are sensitive. With time, the skin cells of men lose their protective function to a significant extent. It has the same effect on the scalp, which loses moisture and leads to premature ageing of the scalp, ultimately leading to hair fall.
How Does Alpecin Help Prevent Hair Loss?
Alpecin is popular for checking genetic hair fall. The manufacturer of this product claims that the caffeine content of the shampoo is effective in stimulating the impoverished hair roots. The University of Jena recently has come out with a conclusion after a research that caffeine has active ingredients that effectively can trigger genetic hair loss. This technology has been applied while preparing Alpecin.
Scientifically, Alpecin reduces the effect of testosterone and therefore becomes a natural solution for genetic hair fall. Prolonged application of the shampoo also helps to prevent premature ageing of the hair. Hairs become strong from the roots and do not fall that easily. Alpecin is helpful for the patients with sensitive skins. The shampoo has passed all the dermatological tests and therefore suitable for all skin types and especially for sensitive skin.
[ Read: Coal Tar Shampoo India ]
Direct Benefits of Alpecin Shampoo
The first and primary benefit of this shampoo is to prevent genetic hair loss. This does not indicate that the shampoo is not applicable for other types of hair fall. Rather, the effect of this shampoo is more evident on such conditions that are caused by the genetically driven factors.
Alpecin shampoo is helpful for curing more than a few scalp related problems. Due to this, the shampoo makes an ideal solution for dandruff, itchy skin and weakening of hair.
Alpecin shampoo is good for strengthening hair. Alpecin contains caffeine that helps to strengthen the hair follicles from inside.
Alpecin Shampoo Side Effects:
Despite several benefits it offers to the users, Alpecin has certain adverse effects on human scalp. Some of the most common types of side effects include:
Hair thinning is the main disadvantage of this shampoo. Due to prolonged usage of the shampoo, it may become ineffective on the hair follicles. Resultantly, it fails to prevent hair loss anymore.
Hair browning is another side effect of the shampoo. Most users of this caffeine shampoo reports browning of hair after consistent use of the same.
[ Read: Anti Lice Shampoo India ]
Hope the article was informative. Please leave us a comment.
The following two tabs change content below.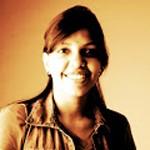 Shruti Goenka
Hi I am very passionate about makeup, fashion and health related topics, I always had a soft corner for makeup and beauty. I believe makeup has the power to enhance features and can turn flaws into strengths. Makeup keeps me busy and yet it gives me the opportunity to follow my passion.