22 Amazing Benefits Of Clove Oil For Skin, Hair, Oral Health & More
Living in a country synonymous with all kinds of spices from bay leaf and carom to mace and pepper, it's foolish not to realize and utilize their wondrous benefits. One such hidden gem in our spice rack is the clove. This frequently used spice in Indian kitchens has been used as a remedy to provide instant relief from toothaches. Remember your childhood days when your grandma applied a drop of clove oil to your gums? Well, there are numerous other benefits of clove essential oil. Curious much? Stroll through the list and pick the one that best addresses your problem!
Clove: A Brief Introduction
The origin of clove, an evergreen tree of medium height with medicinal properties, can be traced back to ancient Indian and Chinese civilizations. With the Latin name clavus, the clove bud has been a prominent part of many recipes rom the lip-smacking biryani to kheer due to its pungent taste and fruity aroma. The typical name 'clavus' denotes a nail, and isn't it how a clove pod looks like?
Clove oil is extracted from the distilled clove buds and is rich in calcium, iron, sodium, phosphorous, potassium, and vitamins A and C (1). But, what is clove oil good for? Well, it's well known for its antibacterial, antiseptic, antiviral and stimulating properties. This oil is also known as 'Laung ka Tel' in Hindi, 'Lavangam Nune' in Telugu, 'Kirambu Tailam' in Tamil, 'Zayt alqurnafil' in Arabic and 'Minyak bunga cengkih' in Malay.
Benefits Of Clove Oil
As I already mentioned, clove oil comes in handy to cure an array of medical conditions. Let's take a look at the amazing clove oil benefits for health, skin, and hair.
[ Read: Benefits Of Cloves (Laung) ]
Health Benefits Of Clove Oil
Skin Benefits
Hair Benefits
Other Benefits
Clove Oil Health Benefits
1. Perfect For Dental Care
It would be unfair not to mention clove's most prominent and important benefit first, so here it is. Clove oil is added to many dental products like mouthwash and toothpaste due to its strong germicidal properties and the presence of the compound eugenol.(2) It helps you fight dental pain, mouth ulcers, toothache, and sore gums. It won't be wrong to call this oil a complete package for dental care!
Also, the strong smell of cloves removes bad breath and eases throat pain. Wondering how to use clove oil for bad breath? It's simple. Dilute four drops of clove oil in a cup of warm water. Use this to gargle daily twice a day for instant relief (3).
Caution
Overuse of any product will have adverse effects. Do not consume more than the required amount of clove oil as it can cause burns if taken in excess.
[ Read: How To Use Clove Oil For Toothache? ]
2. Cures Infections
Clove oil is widely popular for its antiseptic properties (4). It is used to treat wounds, cuts, fungal infections, prickly heat, and athlete's foot. You can also use it for curing insect bites and nettle stings. However, make sure you always dilute clove oil by adding carrier oils like almond oil or coconut oil.
Caution
If you have sensitive skin, clove oil is a strict no-no as it may cause burns.
3. Relieves Stress
Did you know that clove oil can lower your stress levels?
People across many cultures and civilizations have indulged in clove oil massages to relieve stress and pain. Clove oil has aphrodisiac qualities, which act as stress busters (5). It reduces mental exhaustion, fatigue, anxiety, and tensions as it has a relaxing effect on the mind.
So, the next time you feel under the weather, you know what to do!
4. Alleviates Headache
Long hours at work and untimely food habits can take a toll on your body. And the most common problem is headache. But did you know clove oil can have a soothing effect on the mind and the body? It can help loosen the knots and cure your headache in a jiffy (6).
How To Use
Mix 1 teaspoon of sea salt, 2 teaspoons of almond or coconut oil, and 2-3 drops of clove oil. Use this mixture to massage your forehead. It provides an instant cooling effect and relieves headache.
[ Read: Health Benefits Of Ginger Oil ]
5. Eases Respiratory Problems
I remember my granny asking me to chew a clove pod after I complained of sore throat. Wonder why? Well, it's because clove oil has a cooling and anti-inflammatory effect on the nasal cavity and the throat. It clears the nasal passage and gives you respite from respiratory problems like cough, cold, sinusitis, and asthma (7).
6. Relieves Earache
If you suffer from frequent cold and headaches, earache is a common problem. Clove oil can be the perfect home remedy to get instant relief from earaches.
Mix 2 teaspoons of sesame oil and 3-4 drops of pure clove oil and warm the mixture. Slowly apply this mixture inside your ears and leave it on for some time. This will provide an immediate soothing effect (8).
7. Cures Indigestion
Do you know why clove is such an important part of Indian foods? It is because clove aids healthy digestion and provides relief from digestion-related problems like hiccups, motion sickness, indigestion, and flatulence (9).
8. Good For Diabetics
Studies have shown that pure clove oil maintains insulin levels in the blood and, is thus useful in treating diabetes (10). It also strengthens the metabolism of the body by maintaining blood circulation and reducing the body temperature.
9. Boosts The Immune System
Chewing on a clove bud or using clove oil has proved to boost the immune system because of its strong antiviral properties. Clove also builds the body's resistance to diseases. This is because it has antioxidants that scavenge the free radicals in your body (11).
10. Treats Sty
Eye stye is an infection that occurs when the glands on the eyelids are blocked. It results in the formation of a bump around or on the eyelid. This condition is really irritating and painful and hinders proper functioning of the eyes.
It's a good thing that clove and clove oil find a place on every kitchen shelf. The antibacterial properties of clove are known to lessen the pain and inflammation in a short span of time. This miraculous oil also helps you prevent other eye conditions like corneal pain (12).
[ Read: Clove Oil For Dry Socket ]
11. Treats Nausea
It must come as a surprise, but clove oil is very effective in controlling nausea and is commonly used to reduce the effects of morning sickness and discomfort faced by pregnant women (13).
How To Use
Inhaling the sweet aroma of clove oil is an instant remedy for travel-related nausea. You can also indulge in aromatherapy involving clove essential oil for long term effects.
12. Removes Toxins From Blood
Clove oil extracts reduce toxins in the blood and increase the levels of antioxidant activity in the body (14). The spice also has antimicrobial and anti-fungal properties, which further aid blood purification (15).
13. Treats Premature Ejaculation
Clove oil can treat premature ejaculation, thus potentially improving your sex life (16).
14. Helps To Treat Cholera
Did you know that this miracle oil can also keep cholera at bay? Have 5-10 drops of clove oil at an interval of 15 minutes to get relief from symptoms. Lower the quantity once you start feeling better (17). Always be sure, though, to use this natural elixir as a secondary treatment to primary medical treatments for this serious condition.
15. Kills Intestinal Parasites
Adding a drop of clove oil to your drink can help kill intestinal parasites. Just make sure you consume it regularly in adequate measure. Don't go overboard with it as you already know about the repercussions such as allergic reactions (18).
Benefits Of Clove Oil For Skin
16. Eliminates Acne
One of the best clove oil uses for skin is that it helps in reducing acne. Many of the acne-fighting skin creams and lotions contain harsh chemicals that may work, but have various side effects. Clove is quite effective for curing acne as it contains a compound eugenol that has antibacterial properties. It can clear cystic acne and kill infections while reducing any swelling (19).
How To Use
Add 2-3 drops of pure clove oil to your skin cream or lotion and use it regularly, particularly on the target areas. This will reduce the appearance of acne. However, keep a check on the amount of clove oil used.
17. Lightens Blemishes
Clove oil helps remove blemishes and scars when applied directly on the skin under the supervision of experts. It truly works as a mild chemical peel. It exfoliates the blemished or dead skin gently, making your skin healthier and clearer (20).
18. Is A Key Ingredient In Most Cosmetics
Clove oil is also added in soaps due to its antiseptic property and soothing effect. Due to its characteristic aroma, it is also used to make perfumes (21).
Benefits Of Clove Oil For Hair
19. Reduces Hair Loss
Applying a small amount of clove oil on the scalp can reduce the rate of hair falling out and promote hair growth. The oil also helps cover bald spots and makes your hair long and shiny. Clove oil boosts blood circulation in the scalp, thereby stopping unnecessary hair loss(22).
20. Natural Hair Conditioner
A drop of clove oil, when mixed with olive oil, works wonders as a conditioner. It strengthens your hair right from the roots (23). Apply the mix to damp hair and wrap a thick towel around your head. Leave it on 15-20 minutes and comb as usual.
Other Clove Essential Oil Benefits
21. As An Insect Repellent
Clove oil is a common component in many bug and insect repellents. It has a strong aroma that is fatal to the olfactory senses of most bugs. (24)In earlier times, a few drops of clove oil were scattered over the bed or sleeping area to keep bed bugs at bay. It can also ward off mosquitoes and, in turn, help give you sound sleep (25).
22. As A Flavoring Agent
The strong and addictive flavor of clove oil, along with its multiple medicinal properties, has made it a popular flavoring agent across the globe.
A Word Of Caution
If it is used in the concentrated form, clove oil could have damaging effects on the body. Therefore, whether you apply or ingest it, always make sure you dilute it before use. The presence of eugenol is also known to aggravate allergies in a lot of people. So, do a patch test to check for reactions before using.
Clove oil can also cause intestinal discomfort in children. In serious cases, it could lead to organ failure.
So, now that you have learned a little about the health benefits of clove essential oil and its side effects, let's learn about its preparation.
How To Make Clove Oil At Home
Making clove oil at home can be a bit tricky, but it gives the guarantee of being 100 percent natural. So, why don't you try it for once?
What You Need
2 tablespoons cloves
200 ml olive oil/coconut oil
What You Need To Do
Grind the cloves into a fine powder.
Topple this powder on a cheesecloth and tie it at the top to make a small bundle.
Pour an oil of your choice (eg. olive oil) in an airtight jar, dip the cheesecloth bundle in it, and seal the jar.
You can either heat the jar on low heat for an hour or keep it out in the sun for a day.
Remove the bundle and pour the clove infused oil in a small vial. And voila! Your clove oil is ready to use.
Now that you know the benefits of clove oil and what it does for your overall health, why not give it a try? If you are familiar with any other clove oil uses, don't forget to share them with us in the comments section below.
Recommended Articles:
The following two tabs change content below.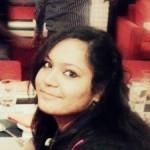 Latest posts by Tanya Choudhary (see all)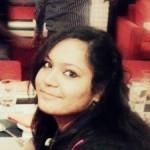 Tanya Choudhary
The one with a constant energy that can leave you awed, Tanya can jump around and talk for the whole day. If not found writing away the desired articles, she can easily be spotted glued to the youtube, eyes wide, spazzing over the perfection of her favorite singer. Functioning without music (Bollywood, Hollywood, Spanish, German, Korean, Chinese, Japanese, Thai and what not- Because music is music), and a big cup of tea is an impossibility for her. Ever heard of a totally weird soul that could go frenzy over the smell of a book, especially if it's a Dan Brown or Lee Child? Yep! That would be her.