An Insight Into Denise Austin's Yoga Body Burn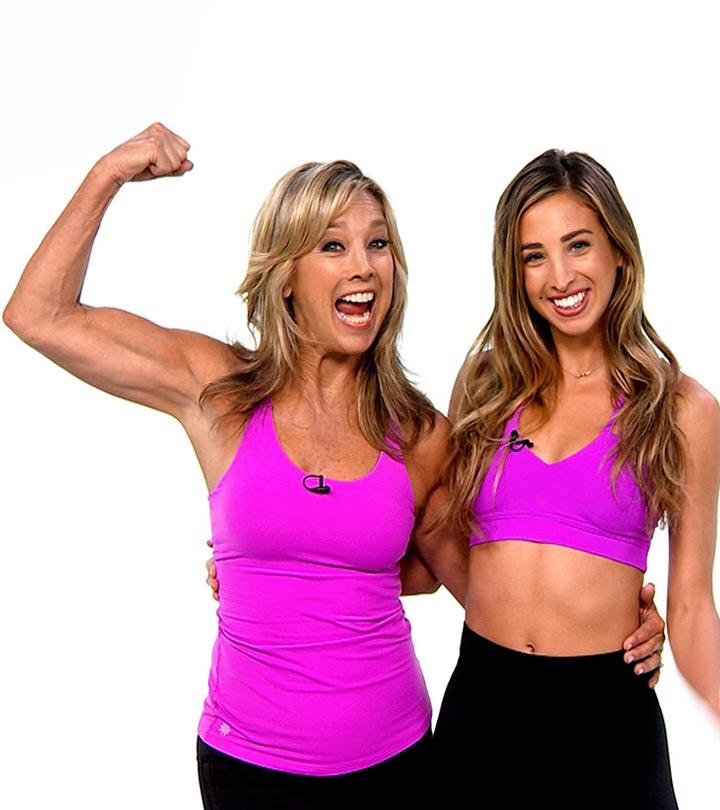 If flat abs have always seemed like a distant dream, and massive thighs have been your long-standing partners, we have got a solution right here. The Yoga Body Burn series by Denise Austin promises total body toning, flat abs, and lean legs. Interested? Read on to know more.
Everything You Need To Know About Denise Austin: Yoga Body Burn
1. Who Is Denise Austin?
Denise Austin has been 'America's favorite fitness expert' for over 30 years now. Be it yoga, health, and any form of fitness – she has expertise in them all. She is an author, columnist, and fitness expert. She has also been a former member of the President's Council on Physical Fitness and Sports. She has a vibrant persona that reflects her zest for life. With over 100 workout videos and 12 books to her credit, Denise Austin is truly a living legend in the fitness field.
She is also responsible for fitness shows like Getting Fit, Fit And Lite, and Denise Austin's Daily Workouts, which were superhits when they were aired on TV. She has compiled a range of fitness DVDs ranging from dance workouts and cardio to strength training and yoga. Knock on her door for your fitness quests, and you are sure to find something for everyone.
2. What Is Yoga Body Burn?
This video course contains three intense fat-burning yoga workouts. Denise Austin released this sought-after course in 2007, and people vouch for it till date. The main aim of this course is obviously body sculpting.
The three workouts concentrate on different areas. The first one aims at toning the whole body, the second one works towards giving you lean and slender legs, and the third one is a workout for the abs. The DVD also includes a bonus 10-minute workout that promises energizing stretches.
Austin follows the Vinyasa style of yoga in these exercises, and gives you a variety of poses to work with – ranging from the basics to the advanced poses.
A. The Total Body Toning – This is a 20-minute workout. It consists mainly of standing poses like the Virabhadrasana II, the Natarajasana, and the Adho Mukha Svanasana to name a few. This workout has a consistent flow, and it emphasizes on pace and movement. It is a fast-paced workout. Your metabolism will get a boost, and you will lose a significant amount of calories.
B. Lean Legs – This is a 10-minute workout that includes a whole lot of poses to tone the legs. It is slightly slower than the total body toning workout as it aims to stretch and strengthen the legs. Austin uses traditional asanas in this section along with a range of modified asanas to give your legs an effective workout. Some asanas work on relieving stress. This helps to release trapped stress in the leg muscles and increase the circulation of blood to make the lean muscle building successful.
C. Flat Abs – This is again a 10-minute workout that deals only with the abs. Much like the lean legs workout, it is slow paced. This section only deals with muscle building, so there is no cardio involved. This section is also a combination of traditional and modified yoga poses. It ensures great abs training without leaving you fatigued.
D. The Energizing Stretches – The last section is a bonus workout and lasts 10 minutes. It includes various stretching asanas that aim at cooling down your body. These poses relieve trapped stress in the muscles. They also stretch the muscles that have been worked upon, thereby relieving cramps, if any.
This 50-minute yoga workout is definitely intense. While in the first two sessions, Denise and her colleagues will assist you in the workout, the last two sessions will be a personal training with Denise alone. If you are looking for a more basic workout, you could also check out Denise Austin's Hot Body Yoga.
3. The Positives Of The Program
Here are some incredible benefits of this well-rounded workout.
1. The workout is designed in a way that will keep you interested. The way the exercise flows, you will never be able to guess what is coming next. It is fun and gripping, and even though Austin uses traditional yoga asanas, she has placed some inventive versions of poses, which allow you to explore your body.
2. Austin's enthusiasm is encouraging, and it drives you till the end. Every time you feel like giving up, she will lift up your spirits and push you to the finish line.
3. The way the course is structured is amazing. The division allows you to finish a complete chunk. You could choose to do the whole 50-minute workout at once, or break it up into 20-30 or 30-20, depending upon your stamina, drive, and interest. You can mix and match and choose the sessions you like. The menu option makes navigating through the sections very easy. You can pick workouts from other Austin DVDs, and shuffle the workouts up to make your exercise fun and exciting.
4. The background music is upbeat and motivating.
5. While the workout is challenging enough to make you push your boundaries, it is not discouragingly hard.
6. The stretching and strengthening poses are placed in a way that prevents soreness of muscles as the workout progresses.
7. This exercise allows you to reap all the benefits of yoga. It is a good mix of cardio, muscle building, and strength training. At the end of your workout, you don't feel fatigued and drained out. In fact, you will find yourself calmer with a refreshed sense of energy.
4. The Minor Negatives Of The Program
Now, coming to the minor drawbacks of this course, let's take a look at why this course may not work for you.
1. This is an advanced course and is not recommended for beginners.
2. The workout is fast-paced, with minimal cues and instructions. If you are new to the workout, you may find it difficult to keep up. It is easy to follow only by those who have practiced yoga before and are aware of the basic poses.
3. Some people do not like listening to music while working out, and although there is a mute option, it completely cuts off the sound. This means, along with the music, even Austin's instructions are silenced.
This workout is intense and compelling. It is a great way to both lose weight and tone up. If going to a gym is not your thing, you could simply buy this DVD and workout at home. With a trainer like Denise Austin, you have nothing to complain. A sculpted body is now just a DVD away!
Here is a sneak peek of the course:
You can buy the DVD on Amazon.com
Recommended Articles
The following two tabs change content below.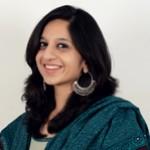 Latest posts by Shirin Mehdi (see all)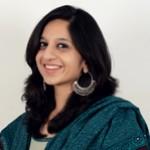 Shirin Mehdi
A jack of many trades and a master of some, Shirin is a writer, a fashion designer, and a chef by her own acclaim. She loves food, and though she might want to call herself a great cook, she just falls short of seasoning. She also loves Yoga, and has extensive knowledge about the postures of the asanas. Always muddled up between traditions and modernism, she thinks she would have been a better fit in the vintage era. She loves life and believes in living it up to the fullest.