10 Amazing Benefits Of Green Beans
Green beans are also known as string beans and are easily available in most grocery stores. Their nutrient content includes fibers, vitamins, minerals and very less carbohydrates. They also contain protein, calcium, dietary fiber, iron and several other essential nutrients. Green beans have impressive amount of antioxidants and even provide cardiovascular benefits. Green beans are a rich source of Omega-3 fats too. The carotenoid and flavonoid content of green beans provide anti-inflammatory benefits.. Here we discuss the top 10 health benefits of green beans.
Health Benefits Of Green Beans
1. Vitamin K Benefits
Vitamin K plays a prominent role in blood clotting and heals the wounds. It also maintain strong bones in the elderly (1).
2. Vitamin C benefits
Vitamin C is a great source of antioxidants which work well towards cutting down free radical reactions. These free radical reactions result in by-products and processes that may turn out to be carcinogenic. The anti oxidants found in green beans are extremely useful for the body (2).
3. Less calories
Fresh green beans are very low in calories (3). Therefore, people who are calorie conscious need not worry and can eat them in good amounts. It also contains low amount of sodium, saturated fat and cholesterol.
[ Read: Green Coffee Beans For Health ]
4. Rich in fiber
Green beans are a rich source of dietary fiber (4). Dietary fibers have many health benefits. Fibers are prescribed to people suffering from digestive issues. The fiber content in the green beans helps in prevention and treatment of constipation (5), haemorrhoids and diverticulosis. The high fiber content in green beans helps to maintain cholesterol and sugar levels in your body.
5. Folates
Green beans are also a good source of folates which are useful for cell division and DNA synthesis. Folate rich foods are also helpful for women during pre-conception period and pregnancy (6).
[ Read: Lima Beans For Health ]
6. Prevents infections
A number of vitamins like Niacin (7) and Thiamine that are present in green beans are a good source of nutrients that help to prevent many infections in the body.
7. Maintains cell and body fluid
Potassium (8) content in green beans helps the body to maintain better cell production and body fluid movement.
8. Controls cardiovascular diseases and blood pressure
The potassium content in green beans also helps in controlling blood pressure and other heart related diseases (10).
[ Read: Benefits Of Pinto Beans ]
9. Vitamin A effects
Vitamin A (11) found in green beans helps in providing antioxidants and also in generating compounds that prevent the process of ageing.
10. Manganese effect
Manganese content in green beans help in free radical scavenging act as it is a co-factor for antioxidants (12). This tends to keep you fit and healthy.
[ Read: black pepper benefits ]
Green Beans Nutrition Chart, USDA
Principle
Nutrient Value
Percentage of RDA
Energy
31 Kcal
1.5%
Carbohydrates
7.13 g
5.5%
Protein
1.82 g
3%
Total Fat
0.34 g
1%
Cholesterol
0 mg
0%
Dietary Fiber
3.4 g
9%
Vitamins
Folates
37 µg
9%
Niacin
0.752 mg
5%
Pantothenic acid
0.094 mg
2%
Pyridoxine
0.074 mg
5.5%
Riboflavin
0.105 mg
8%
Thiamin
0.084 mg
7%
Vitamin A
690 IU
23%
Vitamin C
16.3 mg
27%
Vitamin K
14.4 µg
12%
Electrolytes
Sodium
6 mg
0.4%
Potassium
209 mg
5.5%
Minerals
Calcium
37 mg
3.7%
Iron
1.04 mg
13%
Magnesium
25 mg
6%
Manganese
0.214 mg
9%
Phosphorus
38 mg
6%
Zinc
0.24 mg
2%
Phyto-nutrients
Carotene-ß
379 µg
—
Carotene-α
69 µg
—
Lutein-zeaxanthin
640 µg
—
About 100 grams of green beans contains 31 kilo calories energy, 7.13 grams carbohydrates, 1.82 gram proteins, 0.34 gram fat and 3.4 grams fat. Other nutrients like calcium-37mg, iron-1.04mg, magnesium-25mg, and manganese-0.214mg are also present. Sodium and potassium are found in 6mg and 209mg respectively in this quantity. Other nutrients and their proportions are phosphorous-38mg, zinc-0.24m, Vitamin K- 14.4 micrograms and Vitamin C- 16.3mg.
 [ Read: Low Calorie Diet ]
It is better to use green beans in your diet for an effective dosage of nutrients. Green beans are best consumed as balsamic green beans salad. Also, they are available for consumption in pickle form.
Watch a Video from StylecrazeTV – 10 Amazing Health Benefits of Green Beans
Recommended Articles:

The following two tabs change content below.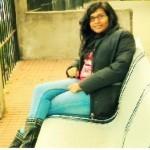 Latest posts by Anamika M (see all)