12 Amazing Benefits Of Hair Texture Powder
Learn all about this latest hair care product and how it can improve your hair health.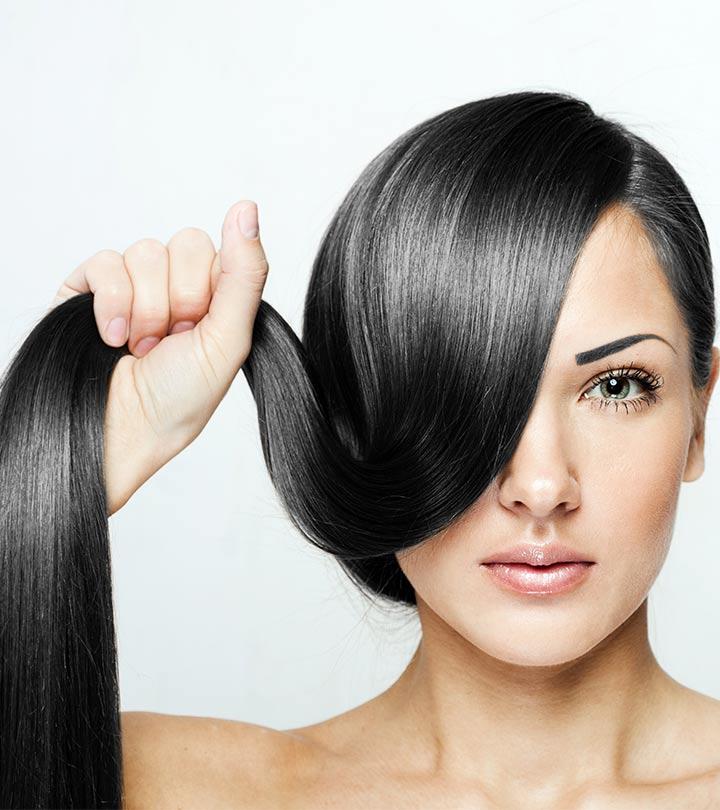 Many people don't know about the amazing benefits of hair texture powder, and we are here to change that! Anyone who has really smooth and shiny tresses knows the struggle of it looking flat and lifeless. It is also difficult to do hairstyles on extremely smooth and straight hair as the styles become loose and start drooping quite quickly. This is where hair texture powder comes into the picture. Hair texture powder adds some much-needed texture, volume, and hold to your hair and makes it easier to style. Before we get into how to use texture powder, let's have a look at what it is and what its benefits and drawbacks are. Keep scrolling!
Facts About Hair Texture Powder:
Hair texture powders are the latest sensations in the hair care industry.
They are secret doorways to amazingly thick and fuller hair and thus add sex appeal to women globally.
If you have always heard about the magical effects of hair texture powders, but could never get one, this exclusive hair care review by Stylecraze will help you in making up your mind for these ultra smoothening hair powders.
What Is Hair Texture Powder?
Don't get confused between baby powders and hair texture powders. It is true that the hair texture powders are baby soft and devoid of chemical ingredients.
A hair texture powder is a texturing agent that gives the hair a matte look and adds volume.
Its deep nourishing formula is so intense that they can repair the extensive dried hair from the first use itself.
It works on rebuilding the old texture of natural damaged hair. It can double up as a dry shampoo, drying out the oils on the scalp.
Their powdered formula is meant for direct application on hair and scalp.
The no fuss application process makes them a preferable choice over hair masks.
The amazing concept running around a good quality hair texture powder is its instantaneous result.
It does not work the same as a dry shampoo or a hair spray. It is differently unique and a one-stop solution for a modern woman's busy schedule.
Did You Know?
Hair texture powders have been in existence for more than 200 years.
Pros Of Hair Texture Powders
Unlike hair masks, hair texture powder is no mess hair applicator. However, it can get dusty, so cover your clothes with a towel. Also, ensure to check your nose before going out for the night as texture powder can be inhaled and makes nose hairs white.
A little amount is enough for the complete day.
It can set any hair style in place.
It doesn't let your hair style go messy or worse throughout the day.
This amazing formula is chemically free too. It is free of any synthetic odor or color.
Since it is colorless, it can be applied to any hair color easily.
Since it is odorless, it protects your hair from smelling like rotten eggs throughout the day.
Since it is free of hair harming chemicals, the quality of your hair and scalp is maintained throughout.
One application is enough, as it stays on the hair until washed.
Hair Texture powders are unique ways of flaunting thicker hair that is manageable and radiant.
It keeps your hair safe from tangling and frizz by making them soft, smooth and manageable all day long.
It adds sexy volume to thin hair and your hair looks fluffy and full of life from the moment you apply it.
Cons Of Hair Texture Powder
There aren't many cons that you can experience from hair texture powders. However, a few of them that you should know are-
1. They may dry your hair more than it is already if you stay out in the sun for too long after wearing them.
2. It is always better to opt for high quality hair texture powders, as not all hair texture powders offer the benefits like deep nourishment and moisture lock.
3. However, cheap hair texture powders may take a toll on your hair and damage your hair cuticles.
How To Use A Hair Texture Powder?
While you choose a nourishing hair texture powder for improving your hair health, almost all brands have a simple application process.
1. You need to apply the powder directly on your hair and scalp.
2. It converts to liquid as soon as it comes in contact with your hair.
3. Hair follicles absorb the liquid, and it stays in place all day long, until you wash your hair.
Quick Tip
Avoid applying hair texture powder to wet hair as it may leave some white residue on your scalp and make your hair feel sticky.
A hair texture powder adds texture and volume to your tresses, making them easier to style. They are godsent for those greasy hair days when you do not have time to wash your locks. The benefits of hair texture powders are worthwhile! Most hair texture powders are formulated with nourishing ingredients that repair dried hair and add a healthy sheen to damaged hair. Hair texture powders are your best friend if you have thin or fine hair! It lasts the whole day, keeps your hair in place, and is colorless and odorless.
And do not forget the best part – mess-free application!
Frequently Asked Questions
Can I use texture powder every day?
Texture powder should often only be worn for one to three days. A slight buildup and dryness of the hair could result from leaving the product on for too long. Hence, it is not recommended for continuous, long-term use.
Is texture powder or spray better?
This depends on your personal preference. Texture sprays add grit and lightness to the hair without adding too much weight. Texture powders, on the other hand, typically leave a heavier residue on the hair but add a lot of volume and thickness.
Key Takeaways
A hair texture powder can provide the appearance of fuller, more voluminous hair without weighing the hair down. However, the powder itself is lightweight and easy to absorb for the hair.
As it keeps hair in place and maintains volume throughout the day, hair texture powder can also help a hairstyle last longer.
People with oily or greasy hair can consider using the powder because it can also absorb extra oil and grease.
For those who prefer a natural, carefree appearance, hair texture powder is a perfect choice because it creates a textured and matte finish.