6 Important Reasons Bottle Gourd Juice Can Be Healthy
Bottle gourds are nutritious vegetables. They are rich in various vitamins and minerals that boost health and vitality. However, eating a bottle gourd may not always be so appealing.
How about juicing it?
Fresh juices can give your system a break and also up your energy levels. Bottle gourd juice can be part of a balanced diet. In this post, we will discuss all the possible benefits you can obtain if you make bottle gourd juice a regular part of your routine. Keep reading!
How Can Bottle Gourd Juice Be Good For You?
Studies show that bottle gourd juice can be good for constipation (1). It can also relieve pain and inflammation in the body. Some research also shows that the juice can help in the treatment of insomnia and epilepsy.
Bottle gourd juice has been traditionally used to treat cardiovascular and liver disorders (2).
What we discussed now is just the tip of the iceberg. There is more to bottle gourd juice that we all must know.
What Are The Health Benefits Of Bottle Gourd Juice?
1. Promotes Heart Health
Practitioners of Ayurveda and alternative medicine consider bottle gourd juice to be healthy for the heart (3).
Administration of bottle gourd extract on an empty stomach for 90 days was observed to lower total cholesterol levels (4). Just remember to consume the juice along with the fiber intact. The vegetable contains more of soluble dietary fiber, which has a profound effect on lowering serum cholesterol levels.
Administration of the extract also caused a significant decline in blood pressure levels among patients (4).
Bottle gourd juice showed cardioprotective effects in rats induced with myocardial infarction (blockage of blood flow to the heart muscle) (5).
2. May Aid Diabetes Treatment
Traditional healers have been advocating the consumption of bottle gourd juice to control diabetes (6). But there is very less information on the science of how the juice works for treating diabetes.
Consuming bottle gourd juice if you have diabetes does no harm. But we recommend you speak to your doctor before doing so.
3. May Help Prevent Cancer
Although bottle gourd juice contains essential nutrients that may supplement cancer treatment, no direct studies exist to support this claim.
There is only one study stating that the juice may help suppress skin cancer (7). Hence, it is not advisable to use this without medical consultation.
4. Might Promote Digestive Health
We already saw that bottle gourd juice could help treat constipation (1). This may be attributed to the water and fiber it contains – which can ease up the bowel movement.
The juice also treats other digestive disorders, like ulcers (1).
5. May Aid Weight Loss
There is almost no research linking intake of bottle gourd juice to weight loss. But since the juice is low in calories (provided you retain the vegetable fiber and don't add extra sugar), it might complement a weight loss diet.
Though traditional medicine has been recommending the intake of bottle gourd juice for weight loss, research is lacking in this aspect (6).
6. Can Treat Hair Loss
Topical application of bottle gourd juice (along with sesame oil) on the scalp can give beneficial results for baldness (8). We need more research to understand how this happens.
Bottle gourd juice would make a valuable addition to your diet. The benefits speak for themselves. Taking a look at the nutritional profile will give you a better idea.
What Is The Nutritional Profile Of Bottle Gourd Juice?
Though the table shows the nutritional data of bottle gourd, it can be applied to its juice as well (when consumed by retaining the natural fiber and without any added sugars).
Carbohydrates
Amounts Per Selected Serving
%DV
Total Carbohydrate
5.39 g
2%
Dietary Fiber
1.8g
4%
VITAMINS
Amounts Per Selected Serving
%DV
Vitamin C
12.4 mg
21%
Thiamin
0.042 mg
1%
Riboflavin
0.032 mg
1%
Niacin
0.569 mg
1%
Vitamin B6
0.055 mg
1%
Folate
6 mcg
12%
Minerals
Amounts Per Selected Serving
%DV
Calcium
35 mg
5%
Iron
0.36 mg
1%
Magnesium
16 mg
5%
Phosphorus
19 mg
3%
Potassium
248 mg
6%
Sodium
3 mg
1%
Zinc
1 mg
6%
*Source: United States Department of Agriculture, National Nutrient Database, gourd, white-flowered, cooked (values for 1 cup of gourd, 146 grams)
The juice contains several nutrients. But if you would like to have it outside, you run the risk of consuming added sugars (and the fiber being usually removed). However, there is a solution. You can make the juice right at home.
How To Make Bottle Gourd Juice At Home
The best time to have this juice is in the morning, on an empty stomach. Preparing it is simple.
What You Need
2 medium-sized bottle gourds, peeled, deseeded, and chopped
4 Indian gooseberries, sliced
15 to 20 mint leaves
1 tablespoon of cumin seeds
2 to 3 tablespoons of lemon juice
2 small pieces of ginger, chopped
Salt, as required
Ice cubes, as required
Directions
Add the bottle gourds, gooseberries, ginger, mint leaves, salt, and cumin seeds to a blender. Add a cup of water and blend for 2 to 3 minutes.
Add another cup of water, lemon juice, and ice cubes. Blend for 2 to 3 minutes.
Strain into individual glass tumblers and serve chilled.
Having this juice the first thing in the morning can set you up for the rest of the day. Sounds incredible, doesn't it? But hold on – before you go ahead with your preparation, there is something you must know.
Bottle gourd juice has a major concern.
What Is The Concern With Bottle Gourd Juice?
Cases of death have been reported following the intake of bottle gourd juice (9). In a few other cases, bottle gourd juice toxicity lead to upper gastrointestinal bleeding and severe vomiting (10).
The toxicity of the juice (and the vegetable) is because of cucurbitacins. These are complex compounds responsible for the natural bitterness of certain vegetables. Extremely high levels of these compounds can cause serious harm.
The amount of bottle gourd juice consumed is also important. While 50 ml of the juice leads to complications, 200 ml can be fatal (9).
It is important that you avoid drinking bottle gourd juice if it is bitter. Raw or uncooked bottle gourd juice is also dangerous to health (9).
Juice from cooked bottle gourd is better as it is harmless. Tasting a small piece of bottle gourd (from both ends) can tell you if the veggie is bitter. If it is bitter, please don't pick it up.
Conclusion
Bottle gourd juice is nutritious and easy to prepare. It makes for a great addition to your breakfast routine.
Consuming the juice regularly is akin to replenishing your body with the required nutrients.
But you must be wary of the toxicity. We advise you to prepare the juice at home. Check the vegetable before you buy. Discard it if you find it bitter. Also, avoid the juice from the raw vegetable. Always have it cooked.
Ever had bottle gourd juice before? How did you like it? Why don't you tell us by leaving a comment in the box below?
References
Recommended Articles:

The following two tabs change content below.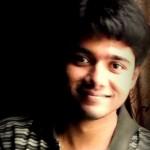 Latest posts by Ravi Teja Tadimalla (see all)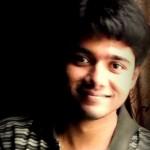 Ravi Teja Tadimalla
Ravi Teja Tadimalla is a Senior Content Writer who specializes in writing on Health and Wellness. He graduated from SRM University, Chennai, and has been in the field for well over 4 years now. His work involves extensive research on how one can maintain better health through natural foods and organic supplements. Ravi has written over 250 articles and is also a published author. Reading and theater are his other interests.