12 Amazing Benefits Of Mango Seeds For Skin, Hair And Health
Even the seed of this delicious summer treat can work as a home remedy for several issues.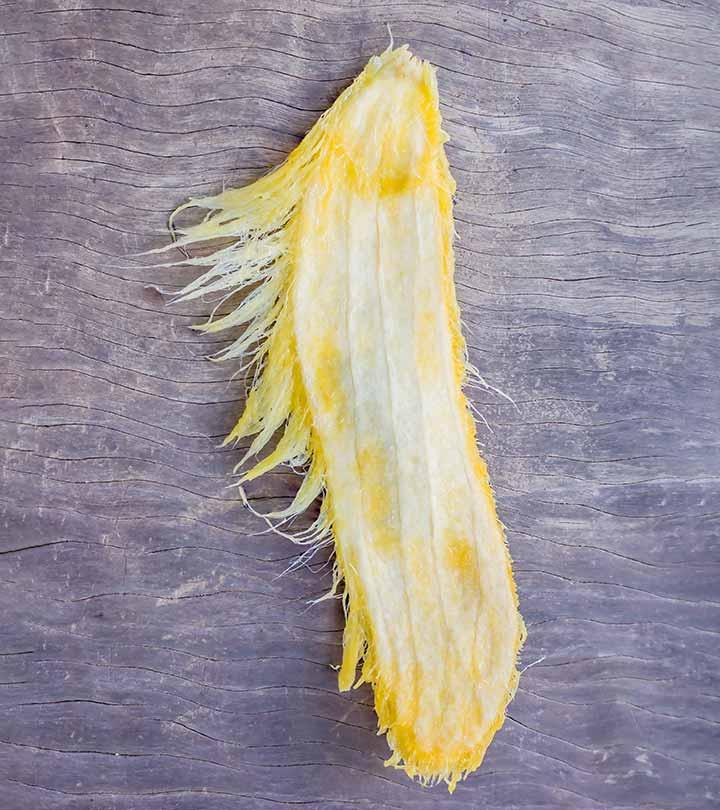 How often have you eaten mangoes? How often have you thrown the seeds away? Well, after reading about mango seeds' benefits listed here, you might want to think twice before dismissing off the seed for nothing more than just natural waste. Mango seeds have been used since ancient times in many Ayurvedic medicines and treatments for their high nutrition content. They have antioxidant and anti-inflammatory properties that fight inflammation and boost metabolism and immunity (1). Mango seed powder, butter, and oil are some of the most common ways to make the most of their therapeutic properties. If you want to reap similar advantages, make sure to pick unripe mango seeds. Mango seeds from unripe mangoes are considered the better choice as ripe mangoes tend to contain bitter mango seeds. Read on to know more about mango seeds and their key health benefits before you dispose of the seeds next time you relish deliciously juicy mangoes!

Know Your Ingredient: Mango Seed
What Is It?
The single fibrous seed at the center of a mango. It is flat and oblong in shape.
What Are Its Benefits?
It helps with diarrhea, obesity, and cardiovascular diseases. Its oil can be used for improving skin and hair health.
Who Can Use It?
It is safe to be consumed by anyone.
How Often?
It can be used daily as part of your specific treatment.
Caution
Mango and its components may interact with P450 enzymes that help with drug metabolism and thus, reduce the efficacy of medicines.
Benefits of Mango seed:
Let us look at the top mango seed benefits right here.
1. Dandruff
Mango seed can help you to get rid of dandruff. Take mango seed butter and apply it on your hair for luster and strength. You can also mix it with mustard oil and leave it out in the sun for few days. Application of this mixture can control alopecia, hair loss, early greying and dandruff.


Quick Tip
You may use coconut oil instead of mustard oil and use the mixture to reduce flaking and scalp irritation.
2. Healthy smile
Tooth powder can be prepared from mango seed. Pour a small amount on the palm of your hand, moisten your toothbrush, dip in and brush your teeth. This powder will help to keep your teeth healthy.
3. Diarrhea
Take powdered mango seed thrice a day to cure diarrhea or dysentery. Dry the mango seeds in shade and powder them. Consume this in doses of 1-2 grams with honey.


Trivia
The mango seed is widely used in Ayurvedic practices as it has astringent properties and is believed to balance vata doshas to improve digestive health.
4. Obesity
Mango seed extract can help obese people to lose their excess weight, gain energy, lower cholesterol levels and improve blood circulation.
5. Cholesterol
This seed boosts blood circulation and thus reduces bad cholesterol levels. This indirectly helps to lower blood sugar, C-reactive protein levels, and digestion.
6. Cardiovascular disease
Moderate consumption of mango seed is useful for minimizing the risk of cardiovascular diseases and hypertension. Our nervous system is interconnected by the heart and blood vessels. A low amount of mango seeds in our daily diet can keep at bay heart problems and high blood pressure.
7. Healthy hair
Mango seed oil is a good source of essential fatty acids, fiber, minerals and vitamins. You can even extract the oil by yourself at home.
How to?
Remove the outer coat of the mango seed
Mix it with coconut, olive, til (sesame) or mustard oil.
Pour this in a glass jar
Place the mixture in sunlight for a week.
Use this mixture regularly to avoid hair fall or gray hair. This will also make your hair black, long and thick.
8. Skin health
Mango seed oil is an excellent moisturizer. The butter obtained from mango seed is used in many lotions as well to nourish and moisture your skin. This mango butter is non-oily and non-greasy when applied on the face.
9. Moisturizer
Mango seed butter is a real boon for dry skin. It's the best lotion for dry skin, especially for the delicate areas like eyes, cheeks, etc. It contains a very gentle ingredient and acts as a barrier to prevent skin drying.
10.  Dry lips
You can use mango seed butter as a 100% natural lip balm to hydrate and soften dry lips. Apply it on dehydrated lips as a balm before going to sleep. This will rejuvenate skin cells, moisturize and help you get rid of any dead skin cells. This also helps in quick healing.
11. Diabetes
Mango seed gives amazing results in lowering blood sugar levels. They alter enzymes of the intestine and liver to reduce absorption of glucose. It also reduces body fat, weight and the waist's circumference.
12. Acne
You can prepare an acne-fighting scrub with mango seed. Grind mango seeds and mix with tomatoes. Apply this evenly on your face. This scrub is useful to exfoliate the skin, cure blackheads, breakouts, acne and blemishes, unclog pores and reduce redness. This scrub is gentle enough for daily use.
Infographic: Top Benefits Of Mango Seed For Skin And Hair
Mango seeds have several benefits for your health, hair, and skin, which is why it has always been one of the top ingredients in Ayurvedic medicines or homely treatment methods. However, a few of the many benefits of mango seeds deserve special mention. Check out the infographic below to learn how mango seeds can help your skin and hair.

Mango seeds are nutrient-dense portions with exceptional therapeutic values. They have been used in Ayurvedic medicine for treating many ailments. These seeds can be used in powder, oil, and butter forms. The mango seeds benefit your health in numerous ways. The antioxidants they contain may help reduce dandruff, promote teeth and bone health, treat diarrhea, aid in weight management , and lower cardiovascular disease risk. Also, there are studies currently probing into the cancer prevention properties of mango kernel (1). In addition, mango seed oil may offer healthy hair and moisturize the skin.
Frequently Asked Questions
What vitamins are in mango seeds?
Mango seed contains vitamins A, B1, B2, B6, B12,E, K, and C (2).
Does mango seed contain vitamin B12?
Yes. Mango seeds contain vitamin B12 (2).
Are mango seeds toxic?
Mango seeds are not poisonous.
Can I eat raw mango seed?
Yes. You can consume raw mango seeds.
How can you tell if a mango seed is bad?
Bad and rotten seeds often appear gray. It's better to discard them.
Key Takeaways
Due to the antioxidants and fatty acids contained in mango seeds, they can result in healthy skin and hair.
You will find mango seed oil to be a common ingredient in multiple skincare products because it has hydrating qualities that can help minimize the appearance of fine lines and wrinkles.
Mango seed extract is a popular ingredient in hair care products as well because it can increase hair growth and help stem hair loss.
Mango seed powder can lead to a radiant complexion when used as an exfoliating agent to remove dead skin cells.
Images:
1
Sources