7 Benefits Of Navy Beans + How To Cook Them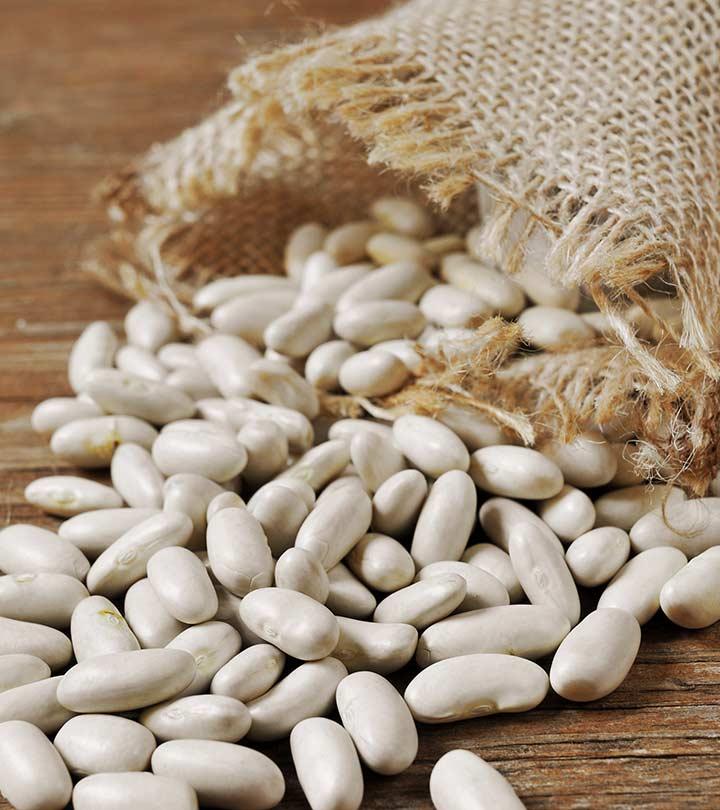 Navy beans are pea-sized beans that are creamy white and dense and smooth in texture. One of the 13,000 species of legumes, navy beans sure have certain benefits one can't miss out on. Hence, this post. So, why delay? Just keep reading as fast as you can!
In This Article
What Are Navy Beans? How Are They Good?
As we saw, navy beans are legumes. And their name comes from the fact that they were a staple in the US Navy back in the 20th century. These beans have a low glycemic index (ranging from 27 to 40%), which is good news for diabetics.
Their nutrient profile makes them exceptionally good for health. Navy beans are replete with fiber and other nutrients like manganese and folate. They also contain protein, vitamin B1, magnesium, and copper. There are other ways these beans can be beneficial for you. Let's take a look at them now.
What Are The Benefits Of Navy Beans?
1. Cut Heart Disease Risk
Studies show the intake of navy beans can elevate the levels of good HDL cholesterol (1). The folate in navy beans lowers homocysteine levels – high levels of which lead to heart disease. They are also rich in magnesium, which relaxes the blood vessels and lowers blood pressure.
The fiber in navy beans is another big deal – it lowers cholesterol levels and paves the way for a healthy heart.
2. Navy Beans Boost Energy
The folate in the beans can be a good source of energy (2). And the fiber, which is so abundant in the beans, helps in converting food into energy efficiently.
3. Improve Memory
The folate the beans contain contributes to brain health and memory in a great way. They also have vitamin B1, which plays a role in cognitive function. This vitamin is crucial for the synthesis of acetylcholine, an essential neurotransmitter. Deficiency of this neurotransmitter can lead to Alzheimer's and age-related cognitive decline.
Deficiency of folate has also been linked to Alzheimer's and Parkinson's.
4. Aid Diabetes Treatment
Navy beans aid diabetes treatment in two ways. One, they have a low glycemic index. And two, the fiber in them helps lower blood sugar levels. The protein in fiber also helps in this regard – it keeps blood sugar levels in check and eliminates fatigue that plagues individuals with high blood sugar levels.
The fiber in the beans also keeps you satiated – which means you won't be eating as much as you did before. This can mean less intake of carbohydrates and consequently less glucose in the bloodstream.
5. Navy Beans Can Aid Weight Loss
Beans are low in calories and high in fiber, which is why they can be a great addition to a weight loss diet. The proteins and resistant starch they contain also help control appetite and discourage overeating – ultimately contributing to weight loss.
6. Helps In Bodybuilding
Navy beans are great sources of protein and fiber – two bodybuilding essentials. Fiber helps maintain a normal weight. It also maintains proper insulin response, which is important for muscle growth. Fiber also helps in the absorption of various nutrients that are often ingested by bodybuilders.
7. Can Improve Skin Health
The copper in the beans acts as an antioxidant and boosts skin health. It fights free radicals that can otherwise cause signs of premature aging.
These are the major ways navy beans can make your life easier. Simply include them in your diet, and you will only thank yourself. And yes, talking about that – how do you cook navy beans?
How To Cook Navy Beans
If you are using canned beans, ensure they are properly rinsed and drained before use.
And if you are using dried beans, soak them before you use them in cooking. You can rinse the beans, cover them with an inch of cold water and let them soak at room temperature for an entire night. Drain and rinse before using.
Soaked beans usually cook for about 60 minutes. You can use three cups of water for each cup of uncooked beans. You may also season the beans to make them taste good – add bay leaves or garlic cloves or herb sprigs to the cooking water. You can also add a pinch of salt to the beans while cooking to enhance their flavor further.
We have one popular recipe for you. Let's check it out!
Navy Bean Soup
What You Need
1 16-ounce pack of dried navy beans
6 cups of water
1 chopped onion
2 chopped celery stalks
1 can of diced tomatoes
1 minced garlic clove
1 tablespoon of dried parsley
½ pound of chopped ham
1 cube of chicken bouillon
1 teaspoons of garlic powder
1 bay leaf
1 teaspoon of salt
3 cups of water
½ teaspoon of ground black pepper
2 tablespoons of Worcestershire sauce
Directions
Combine all the ingredients, except for the salt and pepper, in a stockpot. Lower the heat and cover and simmer for about 2 hours.
Now, add a little more water. Season with the salt and pepper and simmer for two more hours. You can discard the bay leaf.
You can also include navy beans in your evening salad.
Conclusion
If they were popular in the 20th century, they ought to be more popular now. You have seen the benefits. And you have seen how simple it is to include them in your routine. So, why wait? Add them to your daily diet and reap their benefits.
Tell us how this post has helped you. Just leave a comment in the box below.
Frequently Asked Questions
What are the side effects of eating too many navy beans?
Since navy beans are rich in fiber, eating too many of them can cause cramping – as the fiber remains undigested in the gut. These beans can also cause flatulence, diarrhea, and constipation.
How many navy beans can you eat in a day?
Eating about half a cup of the beans should suffice. Not more.
What is a good substitute for navy beans?
You can substitute navy beans with any other white beans. These include flageolets, white kidney beans, great northern beans, and cannellini beans.
Can you eat raw navy beans?
NO. Beans contain lectins, and these are toxic when the beans are raw or undercooked.
Where can you buy navy beans?
You can get them from your nearest supermarket or online.
References
1. "A pilot randomized controlled clinical…". US National Library of Medicine.
2. "B Vitamins and the Brain…". US National Library of Medicine.
The following two tabs change content below.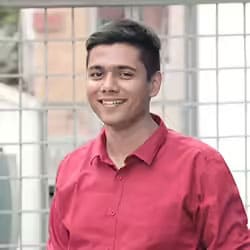 Ravi Teja Tadimalla is an editor and a published author. He graduated from SRM University, Chennai, and has been in the digital media field for over six years. He has a Professional Certificate in Food, Nutrition & Research from Wageningen University. He considers himself a sculptor born to chip away at content and reveal its dormant splendor. He started his career as a research writer, primarily focusing on health and wellness, and has over 250 articles to his credit. Ravi believes in the great possibilities of abundant health with natural foods and organic supplements. Reading and theater are his other interests.