9 Amazing Benefits Of Sahaj Samadhi Meditation On Your Mind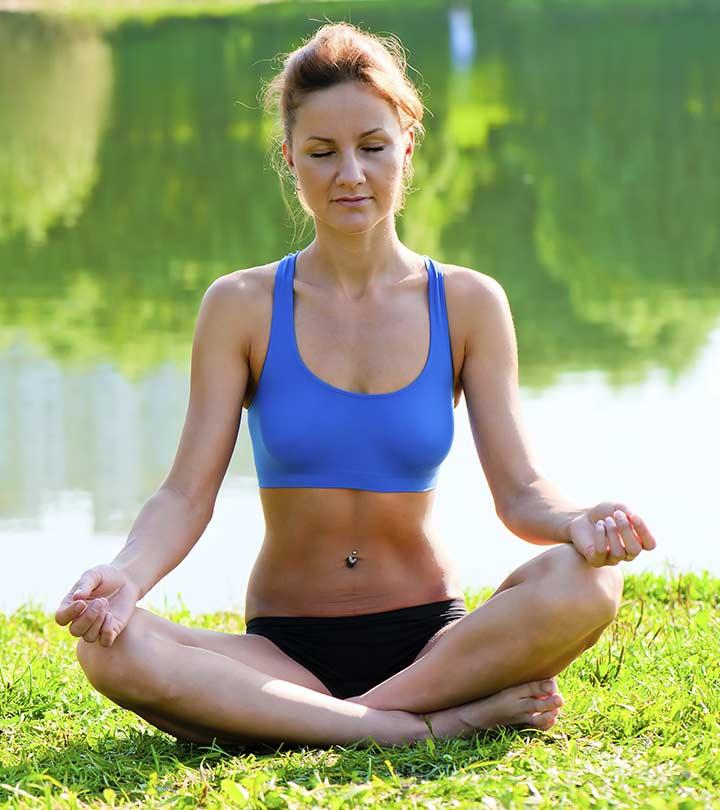 If you believe that meditation can make you happy and bring change in your life, then trust your inner voice and go for it! With so much chaos is happening in everyday life, it has become challenging to stay calm and contented. Meditation helps declutter the mind, improve the concentration level and keeps us focused. The founder of the Art of Living Foundation, Sri Sri Ravi Shankar explains meditation as "the fine art of doing nothing, letting go everything and being your own self".
But meditation is not a 'one size fit all' thing! There are a number of meditation techniques one can choose from. The technique we'll discuss today is the Sahaj Samadhi Meditation.
[ Read: Benefits Of Raja Yoga Meditation ]
What Is Sahaj Samadhi Meditation?
Sahaj Samadhi Meditation is an effortless form of meditation that focuses on the breath and mantra during the meditation process. Sahaj means "effortless" in Sanskrit and Samadhi is a silent state of awareness. This awareness lies at the thought source, which is a state beyond waking, dreaming and sleeping. Samadhi is an unlimited reservoir of energy, creativity and intelligence. It is a state of unlimited peace and tranquility.
This is a mantra-based meditation, where a sacred mantra or word has to be silently repeated. This mantra is supposed to be a secret and should not be disclosed to anybody else.
Sahaj Samadhi Meditation Procedure:
Meditation means complete relaxation of the mind and body. During the practice of the Sahaj Samadhi, the mind effortlessly experiences the state of Samadhi. As per Sri Sri Ravi Shankar, "Samadhi gives us energy and a long lasting bliss". There are 4 Art of Living principles that need to be followed for a pleasant meditation. These principles are:
The present moment is inevitable
Expectations reduce joy
Accept everyone and every situation as they are
What you resist, persists
Sahaj Samadhi Meditation is a mental practice with a simple and easy to learn procedure. A daily practice of 20 is all you need to transform your life! This improves clarity of mind and thoughts.
Sahaj Samadhi Meditation has to be learned and practiced under the able guidance of a qualified instructor. It has to be done in a systematic manner to get desired benefits.
[ Read: Benefits Of  OM Meditation ]
Sahaj Samadhi Meditation Technique:
The meaning of Sahaj Samadhi is effortless transcendence. During meditation, the participating individuals learn to let go of all the stress and tensions. As the mind rests and settles down, it focuses on the present moment. This enables one to experience true joy and happiness. This meditation does not stress upon concentration, but mental repetition of the mantra.
While practicing Sahaj Samadhi Meditation, Beej Mantras of various Goddesses are used. These Beej mantras are:
Aum for Goddess Saraswati
Shreem for Goddess Laxmi
Kreem for Goddess Kali
Hreem for Goddess Parvati / Maheshwari
Shyama for God Krishna or even for Ram
These Beej mantras are to be practiced for 20 minutes each day, preferable in the morning and in the evening. The surroundings need to be silent. Although no concentration is required, but whenever the mind drifts away from the mantra, it needs to be gently brought back. The mantras need to be chosen as per the individual's occupation, age and orientation.
Benefits Of Sahaj Samadhi Meditation:
Sahaj Samadhi Meditation has the ability to create a feeling of ease, calmness, alertness and has the capability to transform your life! Some of the benefits of Sahaj Samadhi Meditation are:
Increases focus and concentration
Enhances creative qualities
Makes you feel more energized
Experiencing inner peace and tranquility
Helps to control your thoughts
Increases emotional stability
Imparts clarity of thoughts and increase in the level of self-awareness
Purifies your character and develops will power and intuitive ability
Increases the feelings of rejuvenation and vitality
[ Read: Benefits Of Kundalini Meditation ]
No matter the technique, meditation gives your life a focus. A few minutes a day—I am sure you can spare that for a better life!
Do you practice Sahaj Samadhi Meditation? Please share your experience of how you are benefited by this meditation, in the comments section below.
Recommended Articles:
The following two tabs change content below.