8 Amazing Benefits Of Shahnaz Husain Vegetable Peel Pack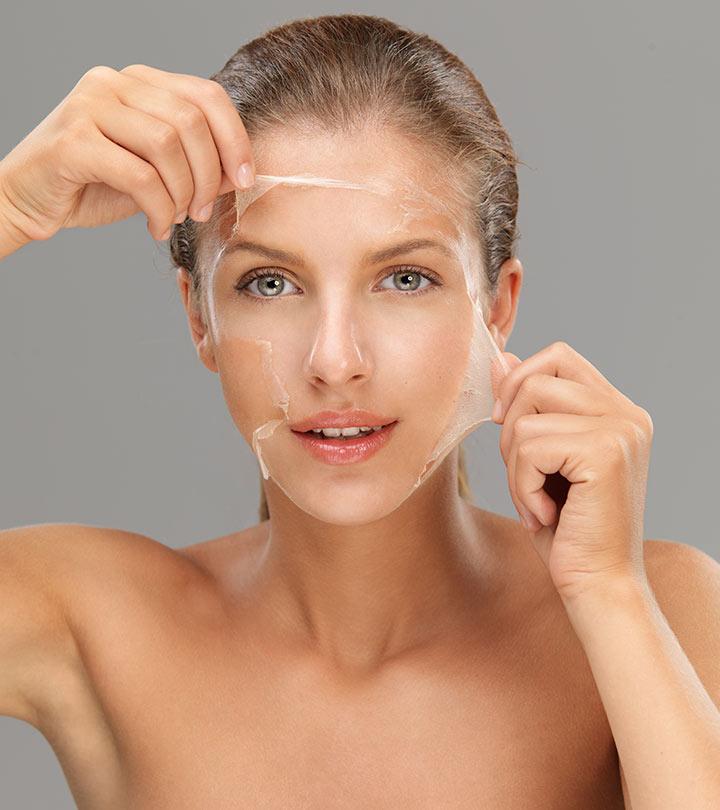 Shahnaz Husain, the veteran beauty stylist, insists on the use of herbal products for skin care. Shahnaz Herbals Inc. is known for producing amazing herbal and Ayurvedic beauty products that cause no serious side effects. This season say goodbye to dark spots and ugly pigmentation with the Veg. Peel Pack introduced by Shahnaz Husain.
Let's have a look at 8 Benefits Of The Shahnaz Husain Veg Peel Pack:

Looking forward to try a skin transforming beauty treatment to clear your scars and blemishes? Want a safe and natural method to improve your complexion and maintain it? How about trying the Veg. Peel Pack by Shahnaz Husain?
1. Goodbye To Scars:

Ayurveda is an ancient science, known to improve both inner and outer health. Focusing on the herbal formulas, Shahnaz Husain products are created by taking inspiration from Ayurveda. The Veg. Peel Pack by Shahnaz Husain is a boon for women with scars and others blemishes. This Veg. Peel Pack is loaded with the goodness of Yashad Bhasm, which is a powerful scar healer. Flaunt a scar-free skin by using this herbal peel pack regularly.
[ Read: Best Shahnaz Husain Products ]
2. Reduces Sun Damage And Tanning:

Yet again, Yashad Bhasm holds the key to improving complexion by removing sun tan. It actively fights sun damage and improves complexion. If you suffer from skin tanning and sun damage (dryness and sun spots), this peel pack is what your skin needs.
3. Fairness Boost:

The Veg. Peel Pack by Shahnaz Husain is loaded with the goodness of almonds, along with Yashad Bhasm. Almonds are powerful natural ways of keeping the skin safe from hyper-pigmentation. Almonds make this peel pack a desirable fairness face pack too.
4. Skin Toning:

This Veg. Peel Pack contains Vrihi, which is a powerful Ayurvedic herb and a natural toner. It actively moisturizes the skin and keeps it safe from dryness, patches, and scars. Not just that, it also ensures that the PH level of the skin is restored to normal. For skin that is baby soft and well toned, you can definitely turn to this peel pack!
5. Mark Free Face:

Henna (mehndi), one of the active ingredients of this Veg. Peel Pack, improves the texture of the skin. It slowly reduces the presence of marks (developed due to sun burns and ageing) on the face. The Veg. Peel Pack by Shahnaz Husain offers one stop solution for ladies who want to flaunt a flawless and fair skin.
[ Read: Shahnaz Hussain Beauty Secrets For Face ]
6. Deep Cleansing Benefits:

This Veg. Peel Pack also has the goodness of Sudh Gairika, an Ayurvedic herb with proven track record of improving blood circulation. This herb makes the Veg. Peel Pack a deep cleansing treatment for the face. It de-roots trapped oil and sebum, keeping the pores fresh and clean. The end result is clean, oil free, and glowing skin! If you look around for deep cleansing agents, you will not be disappointed with the Shahnaz Husain Veg. Peel pack.
7. Anti-Acne Solution:

Babul Gond, yet another active ingredient of this miraculous herbal peel pack, is an acne controller. It makes Veg. Peel pack, the perfect solution for acne and acne marks. It even cures skin freckles! Apart from that the Veg. Peel Pack blows life into lifeless, dull, and dry skin.
8. Blackhead Remover:

This Shahnaz Husain veg peel pack is also an active blackhead fighter. Almonds are the secret blackhead removing weapons of this peel pack.
You can flaunt your flawless complexion with the regular use of Veg. Peel Pack by Shahnaz Husain. It is an amazing peel pack that offers freedom from major skin problems.
[ Read: Popular Shahnaz Husain's Beauty Tips For Pimples ]
Shahnaz Husain Veg Peel Pack Price:
It costs Rs. 2,530 for 350 grams.
Did you find the above post helpful? Do you have questions regarding the goodness and benefits of Veg. Peel Pack by Shahnaz Husain? Did you experience the skin transforming miracles of this magical peel pack? Share your valuable feedback with us in the comment section.
Recommended Articles:
The following two tabs change content below.