12 Amazing Benefits Of Solomon's Seal For Skin, Hair And Health
Even in today's technological age, medicinal herbs are holding their own in the market. The magical herb, Solomon's seal is widely used in different cultures around the world. It is an elegant woodland shady plant found in North America. The healing and curing properties of this extraordinary garden herb are diverse in nature. It is certainly a great remedy for providing relief from injuries, gastrointestinal issues, issues related to women and many more. This multitasking herb can be used in the form of tea, tincture, salve and also in the form of pills.
Benefits for Skin:
1. Tea prepared with Solomon seal's is generally used by women to enhance their complexion. The upper layer of the skin, better known as epidermis, starts losing its actual color with age. This herbal tea helps slow down the aging process of the skin and gives it a youthful look.
2. Many people apply this medicinal herb directly to the skin for getting rid of blemishes, acne, and pimples.
3. It also works to soothe irritated and itchy skin caused by bruises and also helps to heal these bruises.
4. If an individual is suffering from boils then it can be cured naturally with the help of this versatile herb.
5. Exposure to harmful UV rays and pollution can cause extensive damage to the skin. Redness and discoloration of the skin are common problems that arise due to sun exposure. Solomon's seal works magically to protect from sun damage and heal damaged skin.
6. Solomon's seal also helps to heal burn wounds. This herb's anti-bacterial properties can help heal all kinds of wounds quickly.
Benefits for Health:
7. Tea made from Solomon's seal works great as a cough medicine. If someone is suffering from dry cough, then this tea provides immediate relief by soothing the throat.
8. Solomon's seal tea relieves a person from the pain associated with respiratory infection. It has the potential to cure tuberculosis too. This herb can also assist in the treatment of lung bleeding.
9. Menstruation cramps can be reduced by consuming this herbal tea. In the form of tincture, this herb provides relief from painful post menstruation period. This herb also helps heal the body of a woman after child birth. For women who are trying to conceive, this woodland herb can improve fertility and chances of conceiving quickly. This tea works as a stress reliever for working women who struggle to balance work and home. The herb, in its myriad forms, also heals inflammation of the vaginal tissue.
10. A small amount of Convallarin, which is a cardio glycoside present in Solomon's seal, works as a heart tonic. It is effective in reducing blood pressure and regulates heart muscles.
11. This medicinal herb provides strength to the muscular system. This is used by athletes in its tincture form to prevent muscle and ligament problems. It is an anti- inflammatory herb and it's amazing connective tissue can loosen or tighten ligaments, tendons etc.
Benefits for Hair:
12. Solomon's seal possesses the capability to strengthen weak hair and nails. If a person suffering from weak and brittle hair massages this multipurpose herb on the scalp then a positive result is surely to be expected. This natural hair care product causes no harm to the scalp or hair.
Nutritional Value:
One of the constituent of Solomon's seal is flavonoids. This constituent is nutritionally very helpful as it has the power to produce enzymes which diminishes the possibility of heart diseases, certain kinds of cancer and other age related issues. Asparagine, another component of this herb, is a requirement of living cells as it produces many proteins. Steroidal saponins present in Solomon's seal controls cancer, bone deterioration, and bad cholesterol in the body. It also helps to strengthening the immune system.
This quick heal herb is widely used for curing various ailments and disorders. Solomon's seal is best used as tea. Each and every part of this herb can be used for different purpose. Various online stores sell this wonder herb and it is also available in some high end shops frequented by foreign diplomats.

The following two tabs change content below.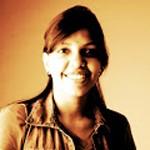 Latest posts by Shruti Goenka (see all)