Stevia For Diabetes – Does It Work As Claimed? How about sweetening your food despite having diabetes?
No. This is not the storyline for an upcoming Hollywood science fiction movie.
It is the truth.
I don't know if you have heard of stevia before. But that doesn't matter. Because stevia…
..well, read for yourself.
 What Is Stevia?
Sugar's cousin. But without the ill effects.
This is because almost all sugar substitutes are produced synthetically. But not stevia. Stevia is derived from a plant. Which is why it is sugar's good cousin.  
And guess what?
Stevia is valued for what it doesn't do. For instance, stevia doesn't add calories.
The stevia plant is related to the daisy and ragweed plants. Several of the stevia species are native to Arizona, New Mexico, and Texas.
But the most prized species grows in Brazil and Paraguay. The people in these areas have been using the leaves of this plant to sweeten food for hundreds of years. The traditional medicine in these regions also promotes stevia as a treatment for burns, stomach problems, and sometimes even as a contraceptive.Most recently, it is being looked at as a potential treatment for SIBO, known as small intestinal bacterial overgrowth.
Stunningly enough, stevia is 250 to 300 times sweeter than sugar (1). But it contains no carbohydrates, calories, or artificial ingredients.
Stevia For Diabetics – What Does Science Say?
Science says many things. And one of them is this – stevia might have benefits – not just for diabetics, but for other individuals as well. According to Massachusetts General Hospital, stevia is promising for people suffering from hypertension and type 2 diabetes.
Stevia is made from a leaf related to popular garden flowers like chrysanthemums and asters (2). It is approved by the FDA and is known to possess antioxidant and antidiabetic properties. It can suppress your plasma glucose levels and help improve the symptoms.
The other benefits of stevia for diabetics include:
Stabilizing blood sugar levels
Increasing insulin production
Increasing insulin effect on cell membranes
Countering the effects of type 2 diabetes
All good. But how can you use stevia to sweeten your food?
Sweetening With Stevia
There is a reason sweetening with stevia is the right thing to do. Because if you don't use stevia and still want your food to be sweet, you might have to resort to artificial sweeteners. And that could be downright dangerous. This is the case even with artificial sweeteners that claim to be 'sugar-free' or 'diabetic-friendly'.
Such artificial sweeteners, according to studies, actually have effects opposite to what they claim (3). And artificial sweeteners can still raise your blood glucose levels according to a report published in the Journal of Nutrition (4). Another study has found that these sweeteners can alter the composition of your gut bacteria. This change can lead to glucose intolerance, which eventually leads to diabetes.
In fact, artificial sweeteners might also contribute to weight gain and other associated complications (5), (6).
Including stevia in your diet is simple. You can first try it in your morning coffee or sprinkle it on your oatmeal to check the taste. Not just that – there are other ways too.
You can use fresh stevia leaves in lemonade or sauces. You can also steep the leaves in a cup of boiling water for a refreshingly delightful herbal tea.
You can use dry stevia leaves to prepare a powdered sweetener. Hang a bundle of fresh stevia leaves upside down in a dry location until the leaves are completely dry. Then, strip the leaves off from the stems. Fill a coffee grinder (or a food processor) to half full with the dry leaves. Process at high speed for a few seconds, and you have the powdered sweetener. You can store this sweetener in an airtight container and use it in recipes that need a sweetener.
Something to remember – 2 tablespoons of stevia leaf powder equals 1 cup of sugar.
You can also make a stevia syrup for sweetening beverages or other syrups. To a cup (one-quarter) of fresh and finely crushed stevia leaves, add warm water. Store the mixture in an airtight container and keep it aside for 24 hours. You can strain the mixture and cook it on low heat – so that you get a more concentrated syrup.
Store this syrup in an airtight container in your refrigerator. It can last for years.
And now for the big question
Stevia For Diabetics – Is It Safe?
Is stevia good for diabetics? This is the real deal, isn't it?
Using stevia preparations in small amounts was not found to have any significant effect on blood glucose levels. In fact, one study from Brazil published in 1986 showed that taking stevia preparations every 6 hours for 3 days helped improve glucose intolerance.
Science says stevia is good for diabetics.
In one Iranian study, it was concluded that stevia acts on the pancreatic tissue to stimulate positive effects on the insulin levels. This has beneficial hypoglycemic effects on the individual (7).
Researchers across the world agree on the anti-diabetic effects of stevia (8). Another study states that stevia can reduce blood glucose and insulin levels, thereby assisting with glucose regulation (9). And apart from countering the harmful effects of sugar, stevia also helps enhance the nutrient properties of the food it is added to (10).
As per a report published by the Vermont Department of Public Health, the only concern with sugar substitutes is one is more likely to overeat when they are included in the diet (11). But, with stevia, this may not be an issue – as it contains no calories or carbohydrates.
In a study published in the Journal of Regulatory Toxicology and Pharmacology, stevia was found to be well tolerated (and without any side effects) amongst patients with type 1 and type 2 diabetes.
Another study published in 2005 found that stevioside, one of the compounds of stevia, can decrease plasma glucose concentrations, improve insulin sensitivity, and develop the onset of insulin resistance. Though the tests were done on rats, similar possibilities were expected in humans.
[ Read: Diabetes Diet Plan ]
Stevia Desserts For Diabetics
 1. Red Pumpkin Halwa
What You Need
500 grams of red pumpkin
1 tablespoon of pure ghee
10 almonds
5 grams of stevia
½ tablespoon of cardamom powder
2 strands of saffron (soaked in a little milk)
¼ liter of water
Directions
Peel the skin of the pumpkin and remove the seeds. Grate it.
Fry the almonds in a pressure cooker (in some ghee). Let them cool and keep them aside.
Add some ghee and the pureed pumpkin. On low heat, saute for 10-15 minutes.
Add water and close the lid of the pressure cooker. After two whistles, lower the heat and let it cook for about 15 minutes on a low flame.
When the pumpkin has softened enough, you can also mash it if desired. Add the stevia powder, cardamom, and saffron powder to this. Mix thoroughly.
Increase the heat so that all the excess water is drained out.
You can add the almonds (or almond slivers) at the top as a garnish.
Serve and enjoy.
2. Lemon Curd And Red Zen Cheese Cake
 What You Need
¼ teaspoon of stevia
2 tablespoons of semolina
1 teaspoon of oatmeal
3 tablespoons of unsalted butter
A pinch of salt
½ teaspoon of gelatin
½ lemon zest
1 teaspoon of lemon juice
1/5 egg yolk
¼ cup hung curd
1 tablespoon of blueberry
1 spring mint
1/8 teaspoon of cinnamon powder
½ sachet Red Zen tea
Directions
Using butter, oats, and semolina, make a short dough. You can sprinkle some water for this purpose. Roll the dough and cut it. Bake it.
Whisk egg yolk, stevia, milk, lemon juice, and the zest until its thick and foamy. To this add hung curd. Whisk again.
Melt gelatine in warm water. Fold it in the egg mix.
Add it to the blind-baked crust and keep it in the refrigerator for a couple of hours.
Steep the Red Zen tea for 2 minutes at 90 degrees and mix it with gelatine.
Top the cheesecake mixture in the cutter along with the Red Zen mix.
Set it again for 3 hours.
Take it out and demold it.
You can serve with a few blueberries and a sprig of mint on the top.
You can also dust some cinnamon powder on the side of the plate.
And now, the second big question
Why Are Certain Stevia Products Blended With Other Sweeteners? 
When we say 'stevia for diabetes', we mean the fresh stevia leaf. And not the stevia products found in the market. The two compounds in natural stevia, stevioside and rebaudioside A, are responsible for its sweetness.
But when it comes to stevia powders and sweeteners that you find in the market – there is a downside. These sweeteners contain added dextrose, erythritol (from corn), and possibly a few other artificial sweeteners.
Many of these stevia products you find in the market are processed. The most popular brands, in fact, go through numerous steps of processing – right from bleaching to chemical alteration.
And we know why they do this – probably to increase production. Or whatever. But, ultimately, it's about money, isn't it?
Following is a list of other artificial sweeteners stevia sweeteners might include:
Dextrose, which is another name for glucose (a simple sugar). This is usually made from genetically modified corn. Unless the manufacturer certifies it to be organic, this is not as healthy. 
Maltodextrin, which is a starch. It is either derived from corn or wheat. Wheat-derived maltodextrin could cause concern in individuals who are intolerant to gluten. And even otherwise, maltodextrin is a highly processed ingredient. A majority of its protein is removed in the process. This could make it gluten-free, but still, it is hard to say if it's healthy. 
Sucrose, which basically is sugar. The table sugar that you use every day. The only benefit sucrose provides is energy to cells. But otherwise, excessive amounts of sucrose can cause tooth decay, and other problems like diabetes, high blood pressure, and obesity. 
Sugar alcohols, which are carbs that naturally occur in fruits and other plants. They can be manufactured as well. Though not free from calories or carbohydrates, they are lower in the two when compared to table sugar. Sugar alcohols must be taken with caution by diabetics or someone suffering from prediabetes – given they are a form of carbohydrates. 
Okay. So, natural stevia is beneficial for diabetics. But is there anyone that can benefit from this magical herb?
[ Read: Home Remedies For Diabetes ]
 Who Else Can Benefit From Stevia?
Stevia largely benefits diabetics and individuals suffering from hypertension. Apart from that, it can also help individuals at a risk of heart disease. One study showed that stevioside in stevia can decrease LDL cholesterol, thereby preventing heart disease (12).
In certain other studies, stevia has also shown to have anti-cancer and anti-inflammatory properties (13).
This was all about how stevia benefits diabetes. The benefits are great. But it's always important to make a note of the warnings too.
Stevia and Diabetes – Warnings
Pregnancy or breastfeeding 
There is limited information in this regard. Hence, avoid use.
If you already have low blood pressure, stevia might cause it to drop too low.  Which is why it is important to take the advice of your doctor in this aspect.
Bloating and other issues 
Certain people who take stevia or intake stevioside can experience bloating or nausea. Other effects can include a feeling of dizziness, muscle pain or numbness.
In one animal study, excessive consumption of stevia was found to decrease the fertility of male rats (14). But since this happens only when stevia is consumed in high doses, similar possibilities may not be seen in humans. 
Lastly, but also an important consideration is to limit any sweetener to train the brain to desire less sweetness in foods. A major goal in all health conditions is to learn to like bitter and sour along with a hint of sweetness!
Self-help is the best help. But not when it comes to personal health. Not always.
Tell us how this post on stevia for diabetics has made your day. Do let us know by commenting in the box below.
Recommended Articles:
The following two tabs change content below.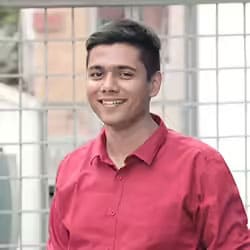 Ravi Teja Tadimalla is an editor and a published author. He graduated from SRM University, Chennai, and has been in the digital media field for over six years. He has a Professional Certificate in Food, Nutrition & Research from Wageningen University. He considers himself a sculptor born to chip away at content and reveal its dormant splendor. He started his career as a research writer, primarily focusing on health and wellness, and has over 250 articles to his credit. Ravi believes in the great possibilities of abundant health with natural foods and organic supplements. Reading and theater are his other interests.