What Is Tarragon? How Is It Beneficial To Your Health?
Every cuisine around the world has a characteristic taste and smell. Each cuisine has a specific style of cooking and particular veggies and meats that are used to get a distinct texture and flavor. But what defines a cuisine is its spice mix.
For instance, the French use 'fines herbes' in their haute cuisine to give the handcrafted dishes a creamy and mildly herby twist. These herbs not only lend the dishes a fantastic flavor, but also have excellent medicinal value.
One such herb is tarragon – one of the fines herbes of gourmet French food. Known for its bittersweet flavor and numerous health benefits, tarragon is here to stay. Continue reading to learn more about this benevolent spice.
Table Of Contents
What Is Tarragon?
Tarragon (Artemisia dracunculus) is an aromatic herb belonging to the Asteraceae family. Fresh and dried tarragon leaves and florets are used to season soups, creams, dips, and bread. They are also added to staple spice mixes.
Tarragon has a distinct bittersweet flavor similar to anise and licorice root. Fresh tarragon is the most flavorful while dried leaves and florets lack that pungency and lose their flavor quickly.
As a crop, tarragon is native to Siberia but is now grown in parts of Europe and the Americas. There are two common varieties of this herb – French and Russian. The French variety is rich, fragrant, and flavorful. The Russian variant is low on flavor and fragrance.
Because of their flavor profiles, French tarragon leaves are widely used in cooking while Russian tarragon finds more medicinal applications.
It is said that the Mongols used tarragon as a sleep-inducing, pain-relieving, and antidiabetic agent. The plant is rich in essential oils, coumarins, and phenolic acids, which give it these attributes.
Let's take a look at the therapeutic profile of tarragon. Scroll down!
What Are The Benefits Of Tarragon?
1. Promotes Sleep
Well, there is not a lot of research backing this. However, tarragon shoots are historically known to possess sleep-inducing properties. Having a freshly brewed cup of tarragon tea can help you slip into sound sleep.
If you suffer from insomnia, tarragon essential oil can reduce headache caused by insufficient or disturbed sleep.
2. Treats Indigestion
Tarragon is used as a culinary herb because of its digestive properties. It stimulates the secretion of digestive juices by the liver, pancreas, and stomach (1).
It also improves blood circulation in the gut, which results in better absorption of nutrients. This herb also contains carotenoids and other antioxidants that scavenge free radicals, toxic intermediates, and pathogens in your GI tract (2).
Consuming water extracts of tarragon can reduce gastric ulcers, indigestion, bacterial infections, and intestinal worms (3).
3. Cures Toothache
The Greeks chewed on this herb to get relief from sore gums and toothache. That could be because tarragon contains antimicrobial, antibacterial, and anti-inflammatory phytochemicals like eugenol, lutein, and coumarins.
These phytochemicals can treat bleeding gums, gingivitis, ulcers in the oral cavity, fungal infections, and bad breath (halitosis).
It is because of these phytochemicals that chewing fresh tarragon leaves gives you a numbing and minty aftertaste.
4. Regulates Menstrual Health
Ancient Chippewa and Shuswap tribal medicine uses tarragon leaves and its extracts in women's health.
Chewing these leaves and roots, adding the shoots in your cooking, and drinking tarragon tea can help in relieving menstrual cramps and excessive bleeding.
Owing to its labor-inducing properties, tarragon is an excellent gynecological aid in easing labor and other obstetric complications (4).
5. Alleviates Inflammation And Pain
Ethanolic extracts of tarragon have shown antinociceptive and anti-inflammatory effects in rats (5).
The extracts of the leaves, shoots, and aerial parts of this herb contain active ingredients. These active ingredients inhibit the synthesis and action of pro-inflammatory compounds like prostaglandins, necrosis factors, sympathomimetic amines, and interleukins.
Compounds like estragole, terpineol, sabinene, methyl eugenol, esculetin, ocimene, capillarin, and lutein are responsible for this anti-exudative activity. Therefore, tarragon and its aerial parts can treat disorders like arthritis, asthma, dental issues, diabetes, GERD, and UTIs effectively (4).
6. Aids Weight Loss
High levels of lipids and triglycerides in your blood can lead to many cardiovascular diseases. The simplest way to stay away from these deadly disorders is to reduce the accumulated lipids in your body and lose some weight.
Tarragon exhibits hypolipidemic activity. It prevents the accumulation and peroxidation of the lipids absorbed from the food you eat.
Tarragon essential oil and fresh tarragon can help in losing the stacked piles of adipose tissue and reduce the chances of developing atherosclerosis, liver cirrhosis, pancreatitis, hypertension, and diabetes mellitus.
So, how do we put this French king of herbs to action?
The best way to make the most of this aromatic spice is to add it to your cooking. Other methods, like extracting its oil and drying it as a condiment, can be laborious and time-consuming.
This is why I've got some lip-smacking and healthy recipes lined up for you. Want to try them out?
Let's get started!
3 Tasty Recipes With Tarragon
1. All-time Favorite Bearnaise Sauce
What You Need
Dry white wine: ¼ cup
Rice vinegar: ¼ cup
Shallots or green onions: 2 tablespoons, chopped
Fresh tarragon: 1 teaspoon, chopped
Black pepper: 1 teaspoon, ground
Egg yolks: 6, large
Hot water: 4 teaspoons
Salt: 1 teaspoon
Melted butter: 1 cup
Double boiler
Saucepan
Mixing bowls
Let's Make It!
In a saucepan, add the white wine, vinegar, shallot, tarragon, and black pepper. Bring to a boil.
Reduce the heat and simmer until the mixture has reduced to about ¼ cup. This takes around 5 to 10 minutes.
Whisk the egg yolks, hot water, and salt together in a mixing bowl for 2 minutes.
Pour the white wine mixture in the top section of a double boiler over simmering water.
Whisk the egg yolk mixture into the wine mixture until they are well combined.
Pour the melted butter into the mixture and whisk until the sauce is smooth and thick. This takes about 5 minutes.
This killer bearnaise sauce goes well with grilled chicken, dry veggie starters, and warm, freshly baked bread.
2. Tarragon-Mushroom Sauté
What You Need
Butter: ⅓ cup
Mushrooms: fresh, 3 (8 oz.) packets, sliced
Onion: 2 tablespoons, chopped
Dried tarragon: 2 teaspoons
Ground nutmeg: 2 teaspoons
Salt: ¼ teaspoon
Black pepper: ¼ teaspoon, ground
Parsley: ¼ cup, fresh, chopped
Skillet: medium-large sized
Let's Make It!
In a large skillet, melt the butter over medium heat.
Add the mushrooms, onion, tarragon, nutmeg, salt, and pepper to the skillet.
Sauté until the mushrooms are tender, occasionally stirring for about 10 minutes.
Stir in parsley and serve hot!
You can serve this quick and simple mushroom sauté as a side with creamy pasta or risotto, or gobble it down as such!
3. Grilled Tarragon Chicken
What You Need
Dijon mustard: 2 tablespoons
Garlic: 2 tablespoons, finely chopped
Dried tarragon: 1 tablespoon
Honey: 1 tablespoon
Lemon juice: 1 tablespoon
Chicken breast halves: 4, skinless
Let's Make It!
Preheat the grill at medium heat and lightly oil its grate.
In a small mixing bowl, whisk the mustard, garlic, tarragon, honey, and lemon juice.
Pat the chicken breasts dry with a paper towel. Coat one side of each breast with the freshly whisked mustard sauce.
Place the chicken breasts, coated side down, on the grill.
Coat the top of the chicken breasts with the remaining sauce and close the lid of the grill.
Note: You can wrap the chicken pieces in aluminum foil and grill them. This keeps the food moist, ensures it cooks evenly, and makes cleaning up easier.
Turn the chicken over after 10 minutes to cook evenly.
Cook the chicken breasts until the pinkish tinge in the center has disappeared and the juices run clear.
This will take about 20 minutes.
An instant-read thermometer inserted into the center should read at least 165°F (74°C).
Take the chicken out of the grill and serve hot with flavored rice and sautéed veggies on the side.
Note: If you wish to store the chicken breasts for later, wrap them up in clean aluminum foil.
I tried making all the three recipes I shared here. Take my word, they are the most delicious dishes I've ever made in my kitchen.
Tarragon gives a burst of sweet, pungent, lingering flavor and fragrance to your food – like a mix of anise, cinnamon, basil, and licorice root.
For those of you who don't like this flavor, try substituting it with dill, rosemary, or basil leaves. To replace dried tarragon, you can use anise seeds or fennel seeds (1 teaspoon of dried tarragon = 1 pinch of these seeds).
In Conclusion…
Tarragon is a spice that holds a very special place in French cuisine, along with parsley, chervil, and chives. It has a long history of being used in traditional recipes and remedies.
It is believed that the Mongols were the ones to bring tarragon to Europe. They used tarragon to cure diarrhea, stomach ache, obstetric complications, and liver diseases.
Tarragon was used as a sleeping aid and breath freshener because its leaves have copious amounts of essential oils. These oils contain estragole, ocimene, pinene, and limonene – potent antioxidant and antimicrobial agents (6).
Its rich phytochemical profile makes tarragon an ideal herb to have in your kitchen garden as well as your medical supplies kit.
Do try adding tarragon to your signature dishes or brew a simple tea with its dried leaves and roots. If you are into aromatherapy, you can also use tarragon essential oils that are easily available in the market these days.
After trying these options, remember to share your experiences with us. Please leave your suggestions and feedback in the comments section below.
Try tarragon and say bye to metabolic disorders!
References
1. "Efficiency of selected food ingredients…" Journal of Food Science and Technology, US National Library of Medicine
2. "Himalayan Aromatic Medicinal Plants…" Medicines, US National Library of Medicine
3. "Tarragon" Pennington Nutrition Series, Pennington Biomedical Research Center
4. "Artemisia dracunculus L. (Tarragon)…" Journal of Agricultural and Food Chemistry, Academia
5. "Antinociceptive and anti-inflammatory effects of…" Pharmaceutical Biology, US National Library of Medicine.
6. "Essential Oil Composition and Antigermination…" Natural product communications, US National Library of Medicine

The following two tabs change content below.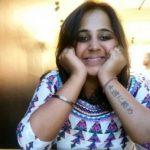 Latest posts by Swathi Handoo (see all)