Top 10 Amazing Benefits Of Wheat Germ Oil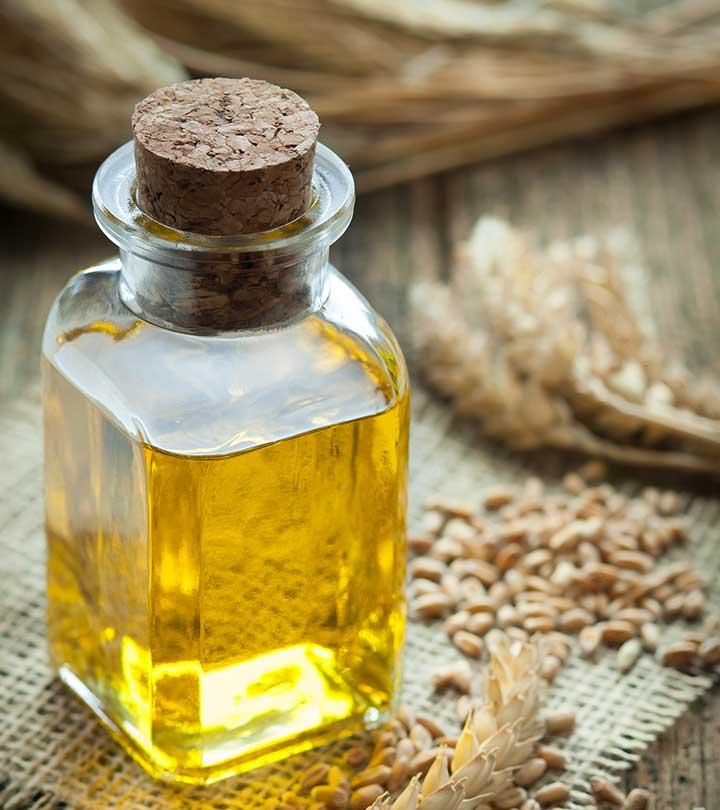 In our busy lives, we look for comprehensive solutions that can help us cope with multiple problems. One such very useful solution is wheat germ oil, which is extracted from the kernel of wheat grains.
Wheat germ oil is a rich source of vitamin B6 and folic acid of the Vitamin B complex, magnesium, potassium and phosphorus and many other essential nutrients, and is a healthy addition to your diet.
Wheat germ oil has a high nutritional value when compared to the other vegetables or grains. It constitutes almost 25% of the total nutrients of the wheat grain and hence is a pack of many health benefits. If you are wondering how it can help you, read on!
Benefits Of Wheat Germ Oil:
Given below are the top 10 wheat germ oil benefits which will tempt you to start including it in your diet.
1. Antioxidant And Anti-Aging Properties
Wheat germ has antioxidant and anti-aging properties, which help in preventing many diseases like cancer, cardiovascular disease, etc. It also helps in reducing the signs of aging like fine lines and wrinkles, and also reduces premature aging signs. It preserves the texture of your skin and hair, and even protects your skin from damage.
2. Reduced Bad Cholesterol
It lowers the bad cholesterol levels to a great extent and increases the blood circulation which, in turn, helps in keeping your heart healthy. The increased blood circulation also helps in making the skin and hair healthy.
3. Repairs Tissues
Wheat germ oil contains vitamin B, which helps in repairing tissue damage and in tissue growth. It also helps minerals, vitamins and nutrients reach our cells.
4. Boosts Energy
Wheat germ oil is high in a long chain, saturated, primary alcohol called octacosanol that improves the muscular energy. Thus, wheat germ oil is highly recommended for sportspersons. It gives energy and oxygen during exercise and makes you energetic too.
[ Read: Benefits Of Wheatgrass Juice ]
5. Regulates Nervous System
Wheat germ oil is also beneficial in lifting the mood as it contains the goodness of omega-3 fatty acids, which help in regulating the nervous system systematically. It makes you energetic and also reduces the stress to a great extent as it contains vitamin-B complex.
6. Prevents Birth Defects
It also prevents many types of birth defects like impotence and miscarriages. It is high in vitamin E. Wheat germ oil is advisable even for pregnant women as it has many benefits and it also prevents birth defects. It also allows healthy red blood cells.
7. Prevents Skin Problems
Wheat germ oil helps in providing you with a healthy skin as it prevents many skin problems like psoriasis, eczema, and dry skin. You can apply it topically – it will soothe and repair your skin. It contains vitamin E oil, which is considered to be very good for the skin.
8. Fights Fat Accumulation
Wheat germ oil is a fat-fighter and, when used regularly, it helps in reducing the extra fat from the body. It can be part of any weight loss program as it gives you noticeable effects.
[ Read: Amazing Benefits Of Almond Oil ]
9. Promotes Blood Sugar Level
Wheat germ oil is rich in magnesium. Thus, when used regularly, it helps in promoting healthy blood sugar control, which is especially beneficial for diabetic patients. It helps in keeping the sugar levels under control and thus, controls diabetes to a great extent.
10. Improves Overall Health
The regular consumption of wheat germ oil gives you a healthy, long and disease-free life. It prevents many diseases, reduces your stress, and makes you energetic. So, if you want to lead a healthy life, then do include three cups of wheat in your daily diet.
Add wheat germ oil to your diet to get all the benefits mentioned above. You can also add it in the following ways:
By baking in cookies, breads, waffles, etc.
By sprinkling it over ice creams, soups, yogurt, salads, or cereals.
Have you tried wheat germ oil ever?? If so, what do you use it for and how has it served you? And, if you've tried any of the above, let me know what your experience has been!
Recommended Articles:
The following two tabs change content below.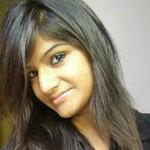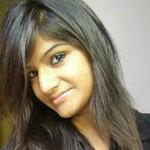 Mansi
Having great interest for writing, I always love to share my ideas with the readers. I love trying different make ups, hairstyles and would always come up with something new. I love travelling and my aim is to travel across the globe without missing a single country in my lifetime.