9 Amazing Health Benefits Of Raspberry Juice
Nature has blessed humans with many healthy fruits and vegetables. And yet, we find ourselves grabbing unhealthy food when hunger strikes us. Thankfully, things are changing. We are now beginning to understand the impact of our day to day food choices on our health and the wider impact on the environment and ecological system. As people take note of the effect of food on their health, many companies, corporate and business houses are motivating employees to make healthy lifestyle and food choices.
Many people today prefer home made fresh fruit juice, smoothies and shakes over any other snack. While you can have all kinds of fruit juices at home and prepare them when you want, there are some inherent benefits of the raspberry juice, which makes it a must have in your daily diet.
Health Benefits Of Raspberry Juice
Raspberry is a warehouse of nutrients, making it an amazing addition to your healthy diet. Some of the benefits of raspberry juice are:
1.  Fights Cancer
Raspberry is known to contain a compound called the ellagic acid, which is an amazing anti-oxidant, which helps fight cancer. Since raspberries are loaded with it, it is a good way to stay fit, healthy and cancer free (1).
2.  Gift Yourself A Healthy Heart
While many might workout everyday to keep the heart healthy, raspberry will take you a step closer to it by the virtue of the compound called anthocyanin, which helps keep the heart disease far from you (2).
[ Read: Benefits Of Raspberries ]
3.  Improves Immunity
Raspberries are also rich in substances that improve the body's ability to fight diseases and make the immune system stronger, healthier and help respond faster to any allergen or disease causing bacteria (3).
4. For Better Blood Circulation
These tasty berries help improve the blood's ability to clot. They also assist in a smoother flow of blood in the body (4).
5. Reduces Allergies
Raspberry juice intake can help improve the body's tolerance to substances. It also helps to reduce allergies (5).
6.  Makes Bowel Movement Smooth
Drinking fresh raspberry juice or even the fruit itself can help improve digestion by adding vital nutrients to the food (6).
7.  Makes Bones Strong
A Rich source of Vitamin B, C and K, raspberry juice is not just refreshing but also good for the bones (7).
8. Heals Wounds Faster
Loaded with anti-oxidants, raspberries help get rid of free radicals and help the body work at its best by eliminating them in time (8). Fresh raspberry juice intake can assist the body to heal faster and help improve the hormone production in the body and maintain it at healthy levels.
[ Read: Benefits Of Blackberries ]
9.  Helps Lose Weight
Raspberries, like the other members of the berry family, helps lose weight by stimulating fat metabolism in the body (9).
A Word Of Caution
While these inherent benefits of raspberry juice can make your body healthy, please ensure that you are not allergic to the fruit if you are going to consume it for the first time. There are some other factors you need to keep in mind before consuming raspberry juice:
Even though you might be able to lay your hands on packaged juice in the market, avoid it as it has added preservatives. Try and extract your own glass of fresh juice at home for good health and nutrition
Make sure you wash and clean the raspberry, or any fruit for that matter, before you decide to make the juice, especially if you can't skin or clean the fruit covering.
Raspberry juice is no less than a sumptuous delight. Loaded with nutrients, it makes a right choice as an accompaniment for your breakfast. Start your morning with a glass of this sparkling juice, and feel energetic all through the day!
Was this article useful? Do share your feedback with us in the comments section below.
Recommended Articles:

The following two tabs change content below.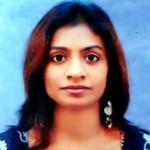 Latest posts by Maanasi Radhakrishnan (see all)