How To Get The Perfect Lip Shape: A Step-By-Step Tutorial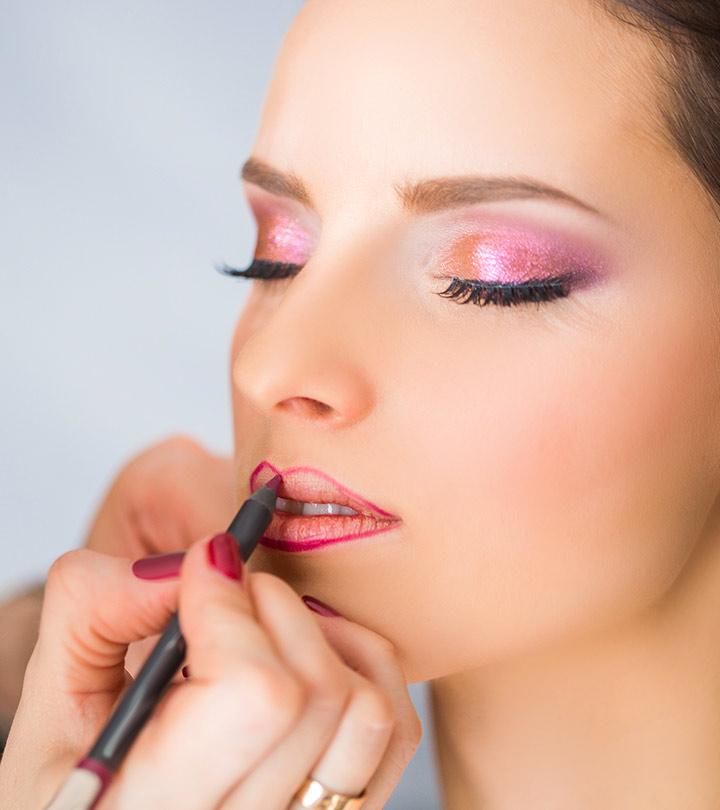 Lips accentuate the beauty of a woman. But, not all of us have a perfect pout. Some of us have thin or uneven lips. Whether you are blessed with luscious lips or not, makeup has the ultimate power to redefine your lips and make them appear more beautiful and well-defined.
There is an art to achieve that quintessential pout. Is that what you are looking for? Want to make your lips look balanced? Then, this tutorial is just what you need!
You Will Need
A lip pencil
A lipstick
A lip conditioner/lip primer
A concealer
How To Get Perfect Lip Shape With Makeup?
Let's learn how to create that perfect look for your lips.
1. Analyze Your Lip Shape
For the perfect lip makeup, you need to first analyze your lip shape. Once you know the shape of your lips, it becomes easier to make them look balanced. Effective makeup tips and tricks can easily help you make your lips appear even, beautiful, and perfect.
2. Hydrate Your Lips
Start by applying a lip balm/lip conditioner to hydrate your lips. Let it settle for three to four minutes.
If you have dry and flaky lips, using a lip scrub prior to the application of lip balm is highly recommended. A lip scrub eliminates deep flakes, dryness, and chapped bits of skin from the lips, making the application of lipstick much easier. It also gives a smooth and seamless finish to the lips.
Now, start the lip makeup by using a lip pencil of your choice. Make sure the pencil is sharp enough to add precision to the lips.
3. Start Lining Your Lips
Start lining your lips starting from the Cupid's bow and continue till the corners, following the natural lip shape.
You can also overdraw or under draw your lips shape; depending on how balanced you want your lips to look.
The model here has a slightly thinner upper lip as compared to the lower lip. So, I have overdrawn her lip shape. Avoid going way above the natural lip line as it may not appear natural.
4. Finish The Lining
Tilt your head sideways to line the corners of the lips, and to see the corners clearly.
Now, repeat the same steps on the lower lip, starting from the center of the lip and continuing till the corner.
While outlining the lip, you can simultaneously fill your lips with the pencil. This works as a strong base for your lip color and makes your lipstick last longer.
5. Apply Lipstick
Now, apply the lipstick with a thin lip brush on the entire lip. Make sure you fill in the lip shape evenly.
6. Correct The Flaws
Once you are done with the application of the lipstick, correct any flaws, crooked outlines, or unfinished looks by using a small flat brush and some concealer/foundation in the shade closest to your skin tone. Correct the outer edges of your lips by balancing them.
And, you are done!
7. Final Look
Who said you need botox to have perfect lips? With this easy lip makeup tutorial, you can now flaunt your amazing lips, that too without emptying your pocket. And don't forget to use your lips for their very basic purpose — smiling!
What kind of lips do you have? What do you do to make them appear balanced? Share your tricks with us in the comments section below.
Recommended Articles
The following two tabs change content below.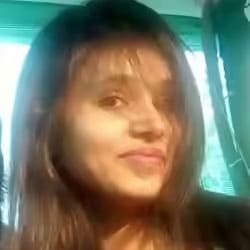 Jyotsana Rao is an engineering graduate from NIT, Nagpur, who discovered her love for writing during her undergraduate days. She is passionate about writing about everything related to beauty - makeup, fashion, hairstyles, skin care, or hair care. When this social media junkie isn't stalking the world of fashion and glamour, she loves spending her time traveling.