50 Amazing Sympathy Quotes For You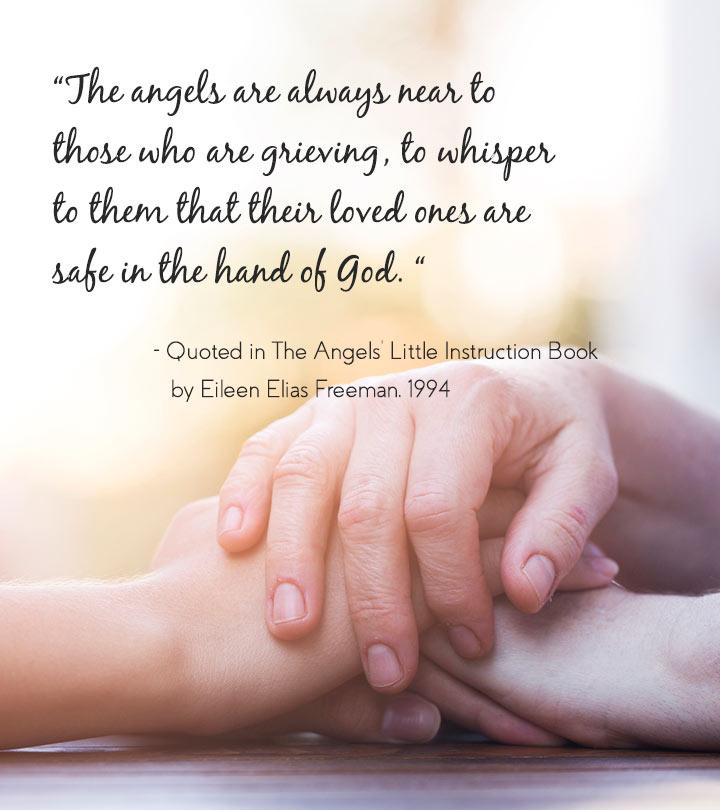 There are times when we fall short of words to express the sympathy we hold in our hearts.
"Words are a powerful medium to bring back a person from the shadows of pain and sorrow.  Words have a healing ability, though cannot substitute the loss but they do provide comfort.  Finding proper words to express your condolence and grief is perhaps the most difficult task."
This article is a compilation of quotes on sympathy which will help you to reflect your feelings and express your thoughts.
Sympathy Quotes:
1. "That though the radiance which was once so bright be now forever taken from my sight. Though nothing can bring back the hour of splendour in the grass, glory in the flower. We will grieve not; rather find strength in what remains behind." – William Wordsworth
2. "There is no greater sorrow than to recall happiness in times of misery" – Dante Alighieri
3. "Truly, it is in darkness that one finds the light, so when we are in sorrow, then this light is nearest of all to us." – Meister Eckhart
4. "I have sometimes been wildly, despairingly, acutely miserable, racked with sorrow, but through it all I still know quite certainly that just to be alive is a grand thing." – Agatha Christie
5. "If there was less sympathy in the world, there would be less trouble in the world." -Oscar Wilde
6. "There is in soul's sympathy with sounds:
And as the mind is pitch'd the ear is pleased
With melting airs, or martial, brisk or grave;
Some chord in unison with what we hear
Is touch'd within us, and the heart replies."
― William Cowper
7. "Up to the present man has hardly cultivated sympathy at all. He has merely sympathy with pain, and sympathy with pain is not the highest form of sympathy. All sympathy is fine, but sympathy with suffering is the least fine mode. It is tainted with egotism. It is apt to become morbid. There is in it a certain element of terror for our own safety. We become afraid that we ourselves might be as the leper or as the blind, and that no man would have care of us. It is curiously limiting, too. One should sympathize with the entirety of life, not with life's sores and maladies merely, but with life's joy and beauty and energy and health and freedom."
― Oscar Wilde, The Soul of Man under Socialism
8. "To desire and expect nothing for oneself and to have profound sympathy for others is genuine holiness. " – Ivan Turgenev
9. "Those we love don't go away,
They walk beside us every day,
Unseen, unheard, but always near,
Still loved, still missed and very dear.
"Death leaves a heartache no one can heal,
love leaves a memory no one can steal."
–From a headstone in Ireland
10. "While we are mourning the loss of our friend,
others are rejoicing to meet him behind the veil."
— John Taylor
11. "May tender memories soften your grief,
May fond recollection bring you relief,
And may you find comfort and peace in the thought
Of the joy that knowing your loved one brought…
For time and space can never divide
Or keep your loved one from your side.
When memory paints in colours true,
the happy hours that belonged to you."
— Helen Steiner Rice
12. "There are no goodbyes for us.
Wherever you are, you will always be in my heart."
— Mahatma Gandhi
13. "He will wipe every tear from their eyes. There will be no more death or mourning or crying or pain, for the old order of things has passed away." – Revelation 21:4 (Bible)
14. "I am the resurrection and the life. He who believes in me will live, even though he dies; and whoever lives and believes in me will never die." – John 11:25,26 (Bible)
15. "They mustn't know my despair, I can't let them see the wounds which they have caused, I couldn't bear their sympathy and their kind-hearted jokes, it would only make me want to scream all the more. If I talk, everyone thinks I'm showing off; when I'm" – Anne Frank
16.  "Both tears and sweat are salty, but they render a different result. Tears will get you sympathy; sweat will get you change." – Jesse Jackson
17. "When he shall die Take him and cut him out in little stars And he will make the face of heaven so fine That all the world will be in love with night And pay no worship to the garish sun. "  -William Shakespeare, Romeo and Juliet
18. "Worry does not empty tomorrow of its sorrow. It empties today of its strength." – Corrie Ten Boom
19. "When sorrows come, they come not single spies, but in battalions." -William Shakespeare
20. "Life is eternal, and love is immortal,
And death is only a horizon;
And a horizon is nothing save the limit of our sight."
– Rossiter Worthington Raymond
21. " Oh heart, if one should say to you that the soul perishes like the body, answer that the flower withers, but the seed remains."  – Kahlil Gibran
22. If the people we love are stolen from us, the way to have them live on is to never stop loving them. – The Crow, written by James O'Barr, David J. Schow, and John Shirley, 1994
23. "It is the will of God and Nature that these mortal bodies are laid aside, when the soul is to enter into real life; 'tis rather an embryo state, a preparation for living; a man is not completely born until he be dead: Why then should we grieve that a new child is born among the immortals? " – Benjamin Franklin, 22 February 1756
24. "The angels are always near to those who are grieving, to whisper to them that their loved ones are safe in the hand of God. "  – Quoted in The Angels' Little Instruction Book by Eileen Elias Freeman, 1994
25. "All sympathy not consistent with acknowledged virtue is but disguised selfishness."  – Samuel Taylor Coleridge
26. "No one has yet realized the wealth of sympathy, the kindness and generosity hidden in the soul of a child. The effort of every true education should be to unlock that treasure. " – Emma Goldman
27. "There is something terribly morbid in the modern sympathy with pain. One should sympathize with the colour, the beauty, the joy of life. The less said about life's sores the better." -Oscar Wilde
28. "To live in hearts, we leave behind is not to die". – Thomas Campbell over
29. "He, who has gone, so we but cherish his memory, abides with us, more potent, nay, more present than the living man". – Antoine De Saint Exupery
30. "He spake well who said that graves are the footprints of angels." – Henry Wadsworth Longfellow.
31. "We must embrace our pain and burn it as a fuel for our journey." – Kenji Miyazawa
32. "The most authentic thing about us is our capacity to create, to overcome, to endure, to transform, to love and to be greater than our suffering." – Ben Okri
33. "When you are sorrowful, look again in your heart, and you shall see that in truth you are weeping for that which has been your delight" – Kahlil Gibran
34. "Unable are the loved to die, for love is immortality"- Emily Dickinson
35. "No person is ever truly alone. Those who live no more, whom we loved, Echo still within our thoughts, our words, our hearts".  – Richard Fife
36. "Life is eternal, and love is immortal, and death is only a horizon, and horizon is nothing save the limit of our sight."  – Rossiter Worthington Raymond
37. "Life has never been easy. Nor is it meant to be. It is a matter of being joyous in the face of sorrow. — Dirk Benedict
38. "Here bring your wounded hearts, here tell your anguish; Earth has no sorrow that Heaven cannot heal."- Thomas More
39. "Our trials, our sorrows, and our grieves develop us." – Orison Swett Marden
40. "Grief knits two hearts in closer bonds than happiness ever can; and common sufferings are far stronger links than common joys." – Alphonse de Lamartine
41. "If we wait until our lives are free from sorrow or difficulty, then we wait forever. And miss the entire point." – Dirk Benedict
42. "Anyone can sympathize with the sufferings of a friend, but it requires a very fine nature to sympathize with a friend's success." -Oscar Wilde
43. "Your life was full of loving deeds,
Forever thoughtful of our special needs,
Today and tomorrow, my whole life through,
I will always love and cherish you
Author Unknown
With what a deep devotedness of woe
I wept thy absence – o'er and o'er again
Thinking of thee, still thee, till thought grew pain,
And memory, like a drop that, night and day,
Falls cold and ceaseless, wore my heart away! "
-Thomas Moore
44. "In the night of death, hope sees a star, and listening love can hear the rustle of a wing." -Robert Ingersoll
45. "Hold on to what is good even if it is a handful of earth.
Hold on to what you believe even if it is a tree which stands by itself.
Hold on to what you must do even if it is a long way from here.
Hold on to life even when it is easier letting go.
Hold on to my hand even when I have gone away from you."- Pueblo Blessing
Like spring, summer,
Fall and winter,
will also pass."- Molly Fumia
47. "Those who are worn out and crushed by the mourning, let your hearts consider this:
This is the path that has existed from the time of creation and will exist forever.
Many have drunk from it and many will yet drink.
As was the first meal, so shall be the last.
May the master comfort you.
Blessed are those who comfort the mourners."- Jewish Blessing of the Mourners
48. "Perhaps, they are not stars in the sky, but rather openings where our loved ones shine down to let us know they are happy." – Eskimo legend
49.  "Besides love and sympathy, animals exhibit other qualities connected with the social instincts, which in us would be called moral." ― Charles Darwin
50. "Sympathy is a supporting atmosphere, and in it we unfold easily and well." — Ralph Waldo Emerson
The following two tabs change content below.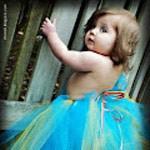 I'm Arshi who loves makeup, fashion and cars. Writing is my comfort!!! I love learning new languages. Gardening and cooking are my passions. I love to write articles which would simplify people's life.I go crazy when it rains and find fun in getting drenced. Life to me is a cup of coffee you need to blend all the ingradients in right proportions, Hope my posts are helpful!!! stay positive and keep smiling !!