5 Amazing Uses Of Contact Lens Solution For Makeup
It's surprising, but contact lens solution is a makeup artist's bestie for all valid reasons.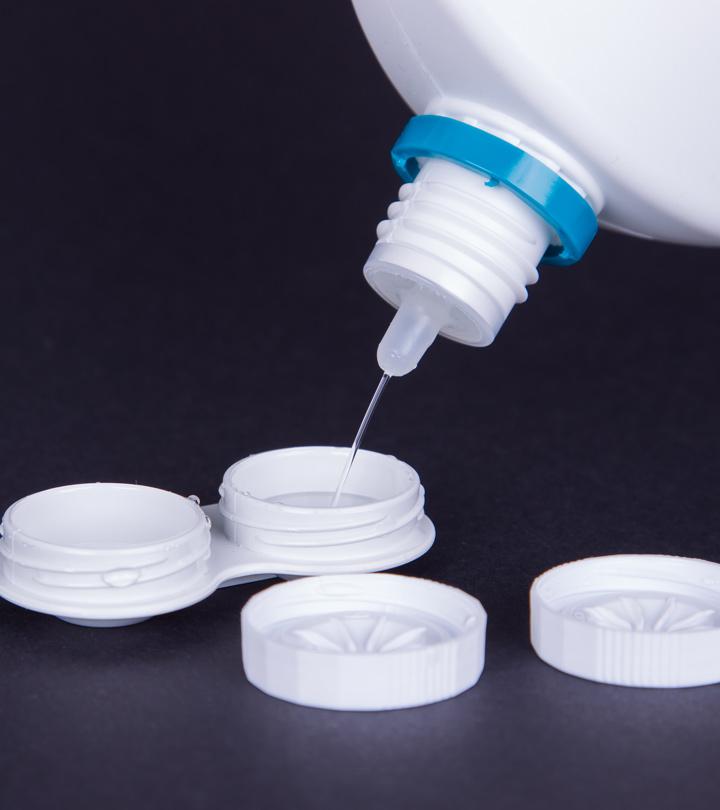 Certain makeup tricks pleasantly surprise us. The application of contact lens solution for makeup is one such trick that shocked and astonished many at the same time. Yes, you heard that right, ladies! We share some exclusive and interesting tips on using contact lens solutions for makeup. It is always fun to experiment with new ways to enhance your makeup look. So scroll down and explore how versatile the contact lens solution is!
[ Read: Medicated Makeup Products For Acne ]
5 Amazing Uses Of Contact Lens Solution For Makeup:

Now is that you can add more elements to your beauty with these makeup tips using contact lens solution:

1. Fix Dried Mascara:

You bought an expensive mascara and unknowingly left it. Soon after you have realized that, it turned dry and clumped. What would you do? Some people add a little baby oil or water to get back its consistency. But this can only mess up the application. Most of us might have undergone this situation. Isn't it? Now, you can save your mascara!
Take your contact lens solution and add good 5 drops of the liquid to the mascara bottle. If your mascara is some months old and flaky, then adding about 8 drops of the contact lens solution will help. By doing this, the dry formula melts well to revive the formula. Please remember not to take a lot of contact solution, as it might create too much of greasiness and liquid to the mascara formula. Thereby, you might notice your mascara running, fading and creasing faster on your eyelids. Now, close the cap of the mascara back. The soft and moist formula of the contact lens solution will help in adding some moisture to the dried mascara.

2. Intensify Your Eyeshadows:

Love wearing vivid, intense and soft eye makeup, but frustrated with the dull look of the eyeshadows once applied to the eyes? Do you wish to give brighter color intensity to your eye makeup?
Then, simply dampen your eyeshadow brush with contact lens solution and then take your favourite eyeshadows. Please remember not to wet your brush too much with the lens solution. Or else the eye shadow will start running down from your eyes. Just dampen it with the solution. Now, the eyeshadow color will appear brighter and intense!
[ Read: Common Makeup Mistakes ]
3. Fix Flaky Eye Liner:

Not able to achieve a thin, precise and neat eyeliner look? The formula might have dried out and turned flaky.
Simply revive it by adding 3 drops of contact lens solution to the liquid eyeliner. Mix it gently and you will have moist, fresh and creamy formula which will spread evenly on your eyes.
4. Make Your Own Colored Eye Liners:

Love applying different colored eye liners, but does your tight budget stop you from trying new things? Then, this makeup hack will blow your mind.
Simply mix your favourite eyeshadow color with some contact lens solution in a clean container. There you will have an amazing, intense and bright colored liquid eyeliner. Green, pink, blue to black can turn any eyeshadow into eyeliner instantly! The most amazing thing about this tip is that you can even use your waste broken eyeshadow in making your eye liner.

5. Clean Up Your Waterline For Kajal:
Does your favourite kajal appear faded and dull on your eyes?
Simply dip a clean cotton bud in some contact lens solution. Now run it on your waterline to clean it up perfectly prior to the application of your kajal. The most important tip to remember is to wait for a few seconds to let the solution dry off completely from your eyes. Now you can layer kajal to show up brighter.
You are certainly amazed to know that you can use your contact lens solution for makeup in so many ways. From giving new life to your dry mascara, intensifying that dull eyeshadow, and eliminating the flakiness from your eyeliner to helping you make your colored eyeliners and cleaning up the waterline for kajal, a contact lens solution has so much to offer to your world of makeup. So, get rid of your makeup woos and invest in this solution that can rescue you big time.
Frequently Asked Questions
Is contact solution good for skin?
You can use a contact solution for your skin but it may not yield any visible and effective results.
Is contact lens solution toxic?
Yes, the ingredients used in the contact lens solution may cause a toxic reaction in some people.
The following two tabs change content below.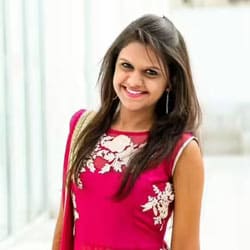 Nisha is a contributor to StyleCraze. She is a makeup aficionado and combines her love for makeup and writing to...
more