How Can Ankle Weights Increase Your Height?
Are you one of those who have been circling pillar to post trying to defy your genes and find that one miracle way to grow a few inches? In a society with set notions for the beautiful, being tall is no longer just an attribute but is in fact, a necessity to be tagged pretty!
People try various methods to increase their height. Apart from regular exercises, various height-increasing pills and syrups sold in the market also claim to add few inches to the body height. However, very few workable methods can give you the desired result. On the contrary, some of the exercises or medicines also come with their long list of side effects. Hence, it is very important to try only those methods that are much safer than others.
In the list of exercises to grow taller, somewhere in between, one will find ankle weights – an exercise rather ignored and unknown by many, which in fact can show desirous results. So what does ankle weights entail and does it truly help you gain that much dreamt-of increase in your height? Here is a sneak peek at what ankle weights to increase height is all about – unbiased for your benefit!
Using ankle weight exercises to increase height is an age-old, time tested method and there are many who have been indeed benefited by it. What are ankle weights, you would ask? Ankle weights, as the name suggests, is lugging weight on your ankles while performing exercises. However, you should try this only under the guidance of a trained fitness professional. This will ensure that you do not damage your ankles and reap the benefits of ankle weights.
Using Ankle Weights:
The weights used in ankle weights are common weights that are used in many popular activities. These are fixed away from the core and just above the ankle, arranged around the Achilles tendon and lower shin. Since there is lot of leverage, you do not need too much of weight for increasing the force on your body. Moreover, the weights are attached to a comparatively much smaller diameter range than the thighs and hence, there is not much scope for attaching more weight. Since these weights are not attached to any muscles that store fat, you will never face the problem of tightness and anyone can easily try this exercise.
Ankle Weights to Increase Height:
Ankle weights are great for adding weight when you have to do dips or pull-ups and during leg-raising movements. These can also be added while doing static-active leg stretching and slow kicking katas that are performed while balancing the leg or when the leg is in suspension. These exercises help to improve your height remarkably. However, it is important that you do them regularly. Switch on your alarm, kick off your sheets and get set go on the road to fitness!
By using light ankle weights, you can try resistance exercises such as kicking during swimming, walking, sprinting, jogging and much more. However, these can be dangerous if you try them on your own. These exercises are best performed under the guidance of experts.
Using too much or the wrong use of weights can cause the following problems:
Stress on the joints
Pain in legs and calf muscles
Extreme fatigue
Cramps in the legs
Stress on the nervous system and larger intestine
Benefits of Ankle Weights:
There are many people who also use wrist weights. But ankle weights are much better as the activities related to wrist weights are limited while those related to ankle weights are greater and benefit all parts of the lower body area.
You can easily train for rotational hip stabilizers and also perform different martial arts as well as dance postures by using ankle weights. Hence, while doing these forms of exercises, you can easily keep on training for increasing your height.
If you keep in mind the problems this type of training can cause and take necessary precautions, there is no reason as to why you cannot add some inches to your height using this technique.
However, the result might differ according to how old you are, your health condition and also your way of life. Since genetics, eating habits and other conditions influence the growth factor, you cannot expect the same results in case of ankle weights to increase height that your friend reaped!

The following two tabs change content below.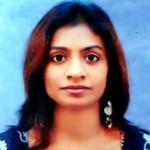 Latest posts by Maanasi Radhakrishnan (see all)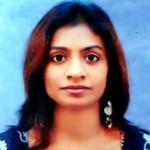 Maanasi Radhakrishnan
I have been an ardent book lover since childhood. I have always had a penchant to writing, and enjoy simplifying the most complex of ho-hum subjects and making them interesting reads!When not writing, I also enjoy travelling, and particularly wish to trot the globe someday!