Anne Hathaway's Makeup, Beauty And Fitness Secrets Revealed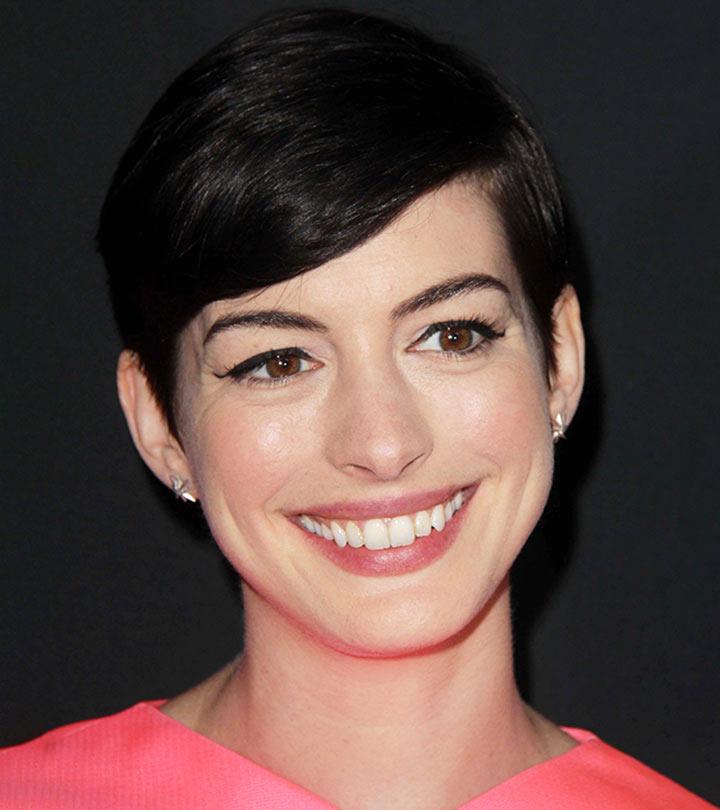 How does Anne Hathaway keep her skin looking so radiant and supple at the age of 30? What is the secret behind those smouldering looks? If these are questions that often come to mind when you see her on big screen, you finally have your answers right here. From Anne Hathaway makeup tips to diet tips, you will find her every secret!
Anne Hathaway Beauty Secrets
Anne Hathaway is rightly described as the fashion icon in the Hollywood. Be it an award function or a press conference, she always turns up with her ever-stunning look and perfect apparel. Here is how she upholds her regular beauty care.
1. Drinking Water: Water is the best secret of anyone's beautiful skin, as the celebrity believes. Water is also an excellent detoxifier that helps eliminating all impurities.
2. Natural And Homemade Remedies: It may appear too strange, but this celebrity prefers going for homemade remedies for a number of beauty solutions. The fetish for natural therapies has offered her a flawless skin that glows with health.
3. Less Tanning: While many of other leading Hollywood stars spend their vacations by tanning their skins, Anne Hathaway believes in less tanning. She believes that excessive exposure to the sun destroys natural skin tone eventually.
[ Read: Beauty Secrets ]
Anne Hathaway Makeup Secrets
Anne Hathaway's shiny hair, big expressive eyes, and smooth skin have always appealed common women, as they have admired for her makeup secrets. Some of those are the following ones.
1. Moisturizer: Anne Hathaway deeply believes in hydrating her skin at least two times a day. She believes that our skin is at its best when it is properly nourished. When it comes to her choice of moisturizer, she prefers to stick by a product that is high in SPF and is non-greasy.
2. Eyeliner: If you have watched the movie, The Devil Wears Prada, you would surely appraise the eye makeup of Anne Hathaway in the film. Her stunning eyes look extremely appealing every time she wears the same make up. Her choice is Lancôme Hypnose Onyx Mascara that offers thickness to the eyelashes. She also uses eyeliner on everyday basis.
3. Perfume: No makeup is complete without a pinch of perfume. Here as well, her choice is Lancôme Hypnose Onyx along with romantic roses. Sensational is her second best choice.
4. Protective Cream: Anne Hathaway never forgets to apply her favorite La-Roche-Posey Anthelios CL Extreme Fluid protective cream whenever she steps out. It not only protects her from the sun, but also offers an excellent finish to her makeup.
[ Read: Make Up ]
Anne Hathaway Fitness Secrets
1. Working Out: When it comes to the fitness secrets of Anne Hathaway, she sticks by working out five days a week. Rigorous exercise and stunt training followed by dance for another an hour is her regular fitness routine. No wonder, her beautifully toned body has maintained similar appeal in movies like the Cat Woman and the Dark Knight.
2. Running: Anne Hathaway prefers running every morning for at least half an hour.
3. Strength Training: She follows an alternative routine of strength training and cardio during her five days workout program.
[ Read: Kareena Kapoor Beauty Secrets ]
Anne Hathaway Diet Secrets
1. Olive Oil: A hardcore fan of olive oil, Anne never forgets to consume two tablespoons of olive oil before going to bed every night. This helps her flushing out unnecessary toxins and maintaining a healthy liver.
2. Jalapenos and Hot Pepper Sauce: As her all time favorite, she enjoys having pepper sauce and jalapenos. According to her, these stuffs make food delicious and turn down hunger.
3. Organic Food: Anne Hathaway believes in foods that are 100% organic.
4. Water: This top-notch celebrity advice to drink at least 8 glasses of water every day, though she tries to consume 10-12 glasses for a healthier immune system.
[ Read: Emma Watson Beauty Secrets ]
Now, as you know the beauty secrets of Anne Hathaway, you can easily follow them for getting the same appealing look and style…..Stay stylish, stay gorgeous!!
The following two tabs change content below.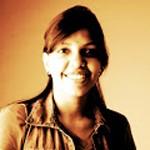 Latest posts by Shruti Goenka (see all)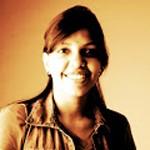 Shruti Goenka
Hi I am very passionate about makeup, fashion and health related topics, I always had a soft corner for makeup and beauty. I believe makeup has the power to enhance features and can turn flaws into strengths. Makeup keeps me busy and yet it gives me the opportunity to follow my passion.