7 Anniversary Letters For Him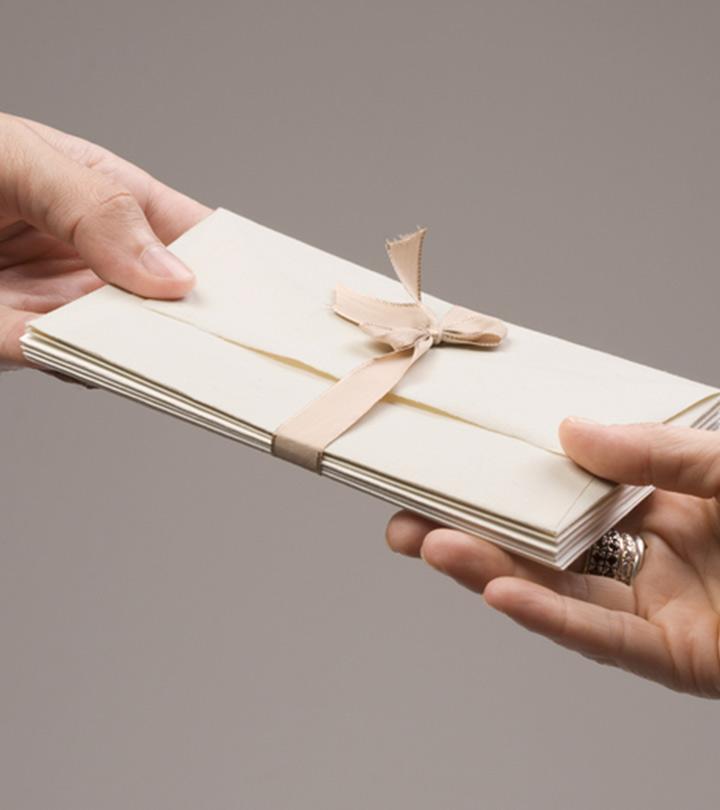 Your anniversary is a momentous occasion that you should celebrate by showering love and affection on your partner. And, the best way to do that is by writing an anniversary letter for your beloved. Be it a one-year anniversary letter for your boyfriend or a four-year anniversary letter for your husband, the essence remains the same – showing your man how much you love him.
To help you out, we have written a few sample letters that you can send to your husband or boyfriend. These anniversary letters will surely touch his heart as these little things matter way more than materialistic things. They will also make him fall in love with you all over again.
1. 4-Year Anniversary Letter For Your Husband
To the love of life,
Firstly, I wish a very happy anniversary to the love of my life. This day is the most precious for me, as today is when I decided to hold your hand and build my future with you. You entered my life as a blessing, and even after 4 years with you, I want to spend every moment with you. I am very excited about the coming years, to grow old together and experience everything with you.
There are not enough ways for me to express my love for you. That is why this anniversary letter is a small gesture from me to you. Every day of these past 4 years has been a blessing. Love you lots.
Yours always,
[Your name]
2. "Happy Anniversary To My Husband" Letter
My love,
Our anniversary is the marks the most special day of our lives. It is the day when we re-live our decision to bond ourselves as one. There are many things inside that I want to say to you, but I cannot find the right words to express myself. I love you and will keep loving you until the sun starts rising from the west. (I know this took a cheesy turn here, but that's my love for you!)
You have not just been a husband to me but also my biggest support, my mentor, my best friend, my critic, my biggest motivator, and everything else positive that has led me here where I am standing today. I can't believe that it has been so long since we have been together and pushing each other to do our best. You have been a strong pillar, supporting me in everything that I do. Thank you so much for being such a big support in my life and making me proud of everything that you do.
Love you more than my life.
Ever yours,
[Your name]
3. 1-Year Anniversary Letter For Your Boyfriend
My Love,
In the last one year, I have watched you grow into the best man I've ever known. You have become more responsible, more caring, and more mature in every single way. Your growth motivates me to grow in everything that I do. You are my very own motivational speaker. This anniversary is about celebrating every single day of our past year together. Yes, there have been fights too between us, but we always have come out stronger because of them. A few months back, I saw a couple fighting miserably, and I got scared for both of us. What if that's how we ended up too? But then I saw an old couple kissing on their porch, and that's when all my fears washed away, and I realized that this is what I want for us. I wish to cherish our love as long as we live. This anniversary letter does not do justice to my love for you at all. It is just a small attempt from my side to express my love for you.
Love always,
[Your name]
4. Anniversary Letter For Him
Darling [his name],
It is almost unbelievable to me that it is our anniversary again. It feels like only a moment ago when we were planning our wedding and going through all those important chores. We have grown so much together and learned so many things together. I don't think there is anybody as perfect as you for me in this whole world. I am very excited for our life ahead. There are many more happy moments and many more challenges yet to come our way, but I am confident that we will pass through all of it gracefully together. It feels like I have found the perfect man who I have wished and longed for since childhood. I cannot thank you enough for all the little things that you have done for me and for all of the love that you have showered upon me with your sweet gestures. This love letter is just to tell you how I feel about you daily but can't express regularly.
Your loving wife,
[Your name]
5. Love Letter For Your Husband On Your Anniversary
My Love,
I will never be able to forget that day when I first saw you with a bunch of your friends. It truly feels like just yesterday in my mind. When you tried talking to me and then asked me out, I never thought we would end up here. But as they say, expect the unexpected. All my gratitude for you, for the way you pamper me and make me feel blessed every day, cannot be expressed in this letter. It is just unbelievable how you understand my silence, how you light up my dark days, how you make me feel relieved in times of great stress. People say that love fades away as time passes, but, in our case, it's the opposite. Our love for each other grows more and more every day, and I cannot be happier in my life than I am now.
Love you forever,
[Your name]
6. "Happy 1 Year Anniversary" Letter
Dear Husband,
Every single day with you feels like a dream that I am living every day. You have made everything possible for me. Your every little gesture of love keeps me going. We have had so many memories together, from laughing endlessly to crying, from fighting to loving each other immensely. With all of these sweet memories, I want you to know that I would not have it any other way. Anniversaries might be cheesy and cliché for others, but it is super important for me to celebrate this day with you because you mean so much to me. This anniversary marks the happy year I have spent with the love of my life. Your love makes me a better wife every day. I cannot thank you for everything you do for me, for your every act of kindness, and for all the wisdom that you pass on to me. Your selflessness is what I fell for, and it is the reason that makes me fall for you every day.
I love you.
Yours truly,
[Your name]
7. Sweet Anniversary Letter For Your Husband
Darling,
I thank God every day that he chose you for me and wrote our destinies together. I could not have imagined my life better than this. And, all of it is just because of you. I hope that we get closer and stronger every day and find more reasons to love each other. With every passing day, I feel more blessed when I see you first thing in the morning.
No obstacles can now tear us apart. The bond that we share will only get stronger with time. I am the luckiest woman in the world because I am married to my best friend. Thank you for loving me more every day. Thank you for taking care of me. Even this letter cannot express the extent of my love for you. It is immeasurable, incomprehensible – in short, it is unexplainable. Thank you for being so kind, affectionate, and loving. Let's make our life together more interesting and love each other more in the coming years. Cheers to many more years together of laughing, crying, loving, and fighting! I once again wish you a very happy anniversary, my love, and I promise to love you a little more every day.
May my love for you blossom with each passing day.
Truly yours,
[Your name]
Writing a letter to your man on your anniversary is a romantic way to celebrate your love. It is not as intimidating as you think – just let your feelings flow through your pen. You can take inspiration from the letters we have listed above to express your love for your man!
The following two tabs change content below.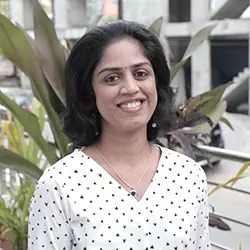 As Chief Editor, Harini sets the tone and editorial direction for StyleCraze to deliver engaging, interesting, and authentic content revolving around women's health, wellness, and beauty. She has over 14 years of experience in content writing and editing for online media. She specializes in the areas of Beauty, Lifestyle, and Health & Wellness and is proficient in Medical Sciences (Biology, Human Anatomy and Physiology, and Biochemistry). Her background in Biomedical Engineering helps her decode and interpret the finer nuances of scientific research for her team. Harini is a certified bibliophile and a closet poet. She also loves dancing and traveling to offbeat destinations.