20 Best Anti-Aging Eye Creams Of 2020 That Work Wonders
The area around your eyes is extremely delicate. And believe it or not, that's the first place where you can see the early signs of aging. Why? Because the skin around your eyes is very thin compared to the rest of the face. As you age, it gets thinner, and that's the reason you will see dark circles, swelling under the eyes, crow's feet, discoloration, and wrinkles in that area. Merely moisturizing is not enough – the areas around your eyes need special treatment to keep the signs of aging at bay. And that's why I have curated this list of best eye creams for wrinkles that work. Take a look.
The Best Anti-Aging Eye Creams of 2020
1. Neutrogena Rapid Wrinkle Repair Eye Cream
The product claims to show results in one week. It comes with a unique formula that combines glucose complex, retinol SA, and hyaluronic acid that keep your skin moisturized and boost cell regeneration around the eye area. It brightens up the area and reduces crow's feet and dark circles. It is suitable for all age groups and skin types.
Pros
Can be used under makeup
Easy-to-use tube
Cons
None
2. Total Activation Anti Wrinkle Miracle Eye Gel
This eye serum tightens the skin, making your under eye area appear wrinkle-free. It contains natural peptides that fight dark circles, fine lines, and blemishes. The best part is, you can use it both in the day and at night, just like any other regular cream. Recommended for those who are looking for instant and fast results.
Pros
Paraben and lanolin free
Can be used under makeup
Cons
3. Baebody Eye Gel
This anti-aging eye cream helps reduce puffiness and all the visible signs of aging around your eyes. It not only fights fine lines and dark spots but also moisturizes and hydrates the delicate skin around your eyes. It contains natural and safe ingredients that aren't harsh on your skin. It is highly recommended for those with sensitive skin.
Pros
Cruelty-free
Free of dyes and paraben
Cons
4. Olay Total Effects Anti-Aging Eye Transforming Cream
This anti-aging eye cream fights the signs of aging around the eye area and helps reduce dark circles and puffiness. It has a vitamin-rich formula that hydrates the skin, reduces uneven skin tone, and improves skin texture. It is absorbed quite fast and is recommended for all skin types.
Pros
Dermatologically tested
Oil-free
Cons
The glass jar is a bit heavy.
Unhygienic as you need to dip your fingers to get the cream.
5. Olay Regenerist Revitalizing Eye Serum
This ultra lightweight serum is quickly absorbed by your skin. The amino peptide and vitamin complex in the serum brighten the area surrounding your eyes, instantly softening the dark circles and fine lines. It hydrates and exfoliates the skin to boost cell regeneration and reduce the appearance of the signs of aging within two weeks. It is highly recommended for those in their 30s and above.
Pros
Non-sticky
A little goes a long way
Doesn't cause irritation
Cons
6. Sebamed Anti Aging Q10 Lifting Eye Cream
This anti-aging eye cream contains phytopeptides with mucopolysaccharides that provide intense hydration to your under eye areas. It is packed with the richness of avocado, shea butter, and almond oil that make your skin smooth. Moreover, it contains natural bisabolol that helps in soothing irritation in that sensitive area. It is perfect for all skin types.
Pros
No fragrance
Quick results
Restores pH balance
Cons
7. RoC Pro Sublime Anti-Wrinkle Eye Reviving Cream
This hydrating anti-wrinkle cream claims to be an all-purpose eye cream. It not only reduces signs of aging in the skin around your eyes but also reduces puffiness and dark circles. It contains retinol and hyaluronic acid that tighten the sensitive skin and improve its firmness. It is recommended for those who are looking for quick results.
Pros
Suitable for all skin types
Quick results
Cons
8. Clia All-in-One Eye Gel Skin Firming Cream
This is an all-in-one cream that is specially formulated to fight all signs of aging around your eyes. These include wrinkles, fine lines, and puffiness under the eyes. It contains complex peptides, hyaluronic acid, seaweed, and green tea extracts. This is manufactured in the USA in facilities that are registered under the FDA.
Pros
Contains Matrixyl 3000 peptides
Safe for all skin types
Cons
9. Loreal Paris Revitalift Anti-Aging Transforming Eye Cream
This is one of the most effective anti-aging eye creams. It has pro-xylane and hyaluronic acid. These two compounds reduce under-eye puffiness, help wrinkles and fine lines disappear, make the skin firm, and stimulate circulation in that area.
Pros
Spreads easily
Lightweight
Reduces fine lines
Brightens the skin
Extremely effective
Cons
Effects are gone after you discontinue
Does nothing for dark circles
10. Progeny LIFT Cellular Eye Repair
This product claims to work on the most common issues concerning the under-eye areas, including wrinkles, fine lines, elasticity and firmness problems, and lack of vibrancy. It deeply moisturizes and nourishes the area. It contains powerful peptides, vitamins C and E, amino acids, protein, and botanical extracts that work effectively in repairing any cellular damage.
Pros
No parabens
Cruelty-free
No sulfates and phthalates
Cons
Availability
Doesn't disclose the ingredients
11. Alana Mitchell Anti-Aging Peptide Eye Cream
This peptide cream claims to visibly reduce the appearance of age-related signs in your eye area. It contains extracts of grape leaf, passion flower, and black currant, along with natural tocopherol, to fight the signs of aging. It has a super hydrating formula that prevents dullness and does not give you breakouts.
Pros
Cruelty free (PETA approved)
Contains vitamin E
Cons
12. LilyAna Naturals Eye Cream
If you are looking for natural products for your skin, this eye cream is the best. This is a gentle formula containing rosehip and hibiscus extracts and vitamins C and E. It is exceptionally gentle on sensitive skin. Both men and women can use it.
Pros
Vegan-friendly
No parabens or artificial fragrance
Approved by FDA, USA
USDA organic certified
Cons
13. Organys Spark Rejuvenating Eye Formula
This eye cream is specially formulated to treat eye bags and dark circles. It addresses squint lines, crow's feet, and other fine lines around your eyes. Enriched with vitamin C, anti-wrinkle peptides, caffeine, and hyaluronic acid, it gives you younger looking skin. If you have sensitive skin, this is recommended for you.
Pros
Eco-friendly
Free of phthalates, gluten, paraben, color, and fragrance
No side effects
Cons
14. SkiNaturals Eye Gel
This under-eye cream can be used during daytime, beneath your makeup, and at night. It contains anti-aging ingredients, such as Matrixyl 3000, vitamin E, and rosehip seed oil, which prevent wrinkles and fine lines, smoothen the skin, and make it radiant and younger looking.
Pros
Lightweight
Fast results
No paraben, dyes, and alcohol
Cons
15. RoC Retinol Correxion Eye Cream
The eye cream has a non-comedogenic and hypoallergenic formula that helps in reducing all the visible signs of aging around the eyes. This is one of the most popular eye wrinkle creams that really work. It is non-greasy and tested by dermatologists. So, it is suitable for all skin types. It contains a blend of minerals and retinol.
Pros
Non-greasy
Moisturizing
Is quickly absorbed
Cons
Retinol may or may not work on certain skin types.


16. L'Oreal Paris Dermo-Expertise Eye Defense
This anti-aging eye cream is extremely lightweight and gentle on the sensitive skin around the eyes. It is tested by ophthalmologists. So, in case you wear lenses, this product is safe to use. It reduces puffiness and diminishes crow's feet and wrinkles.
Pros
Is quickly absorbed
Doesn't clog the pores
Cons
Controls only the early signs of aging


17. Estee Lauder Advanced Night Repair Eye Supercharged Complex
Estee Lauder Advanced Night Repair Eye Supercharged Complex works on the skin around your eyes to take care of damage caused by UV, blue light, pollution, and lack of sleep. The potent formula soon uncovers a well-hydrated and recharged skin with regular use. It also protects the eye area and prevents future damage.
Pros
Brightens dark circles in just 3 weeks
Hydrates for 24 hours
Cons
18. FineVine Natural Multi Effect Eye Gel
This is a youth-enhancing formula that kicks off the skin regeneration process around your eyes. It deeply hydrates the area and makes the skin glowing. It is a lightweight gel that lifts sagging skin. It restores radiance and reduces puffy and baggy eyes.
Pros
Paraben-free
Cruelty-free
Doesn't contain dyes and fragrance
Cons
19. TruSkin Eye Gel
This product by TruSkin Naturals restores the moisture levels of your skin and promotes cell repair and regeneration. It contains stem cells, peptides, and amino acid complex that enhances the skin's vitality. It also contains jojoba oil that is quickly absorbed into your skin and promotes skin healing.
Pros
Cruelty-free
Comes with a manufacturer guarantee
Cons
20. InstaNatural Youth Express Gel
This is a simple and natural formula that lifts the sagging skin around your eyes. When applied religiously, it diminishes dark circles, eye bags, crow's feet, puffy eyes, and fine lines. It contains Matrixyl 3000, hyaluronic acid, amino acid complex, and plant stem cells. It is safe for all skin types.
Pros
No parabens, SLS, BHT, and phthalates
Quick results
Cons
The wrinkles around your eyes and those dark circles have the power to make you look older than you are. So, show the area around your eyes some love and use any of these eye creams for wrinkles. And don't forget to share your experience. Also, if you think I have missed out on any product, do let me know in the comments section below.
Recommended Articles:
The following two tabs change content below.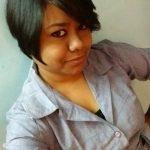 Latest posts by Ramona Sinha (see all)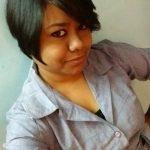 Ramona Sinha
Ramona has a Master's degree in English Literature. She believes that beauty begins with a good skin care regimen and is on a mission to eliminate all toxins from her routine. She helps readers select products and ingredients specific to their skin type and gives out tips to keep their skin healthy in a natural way. When Ramona is not working or experimenting with a new skin care product or ingredient, her books and a passion for music, good food, and traveling keep her busy.