Top 10 Anti Dandruff Conditioners Available In India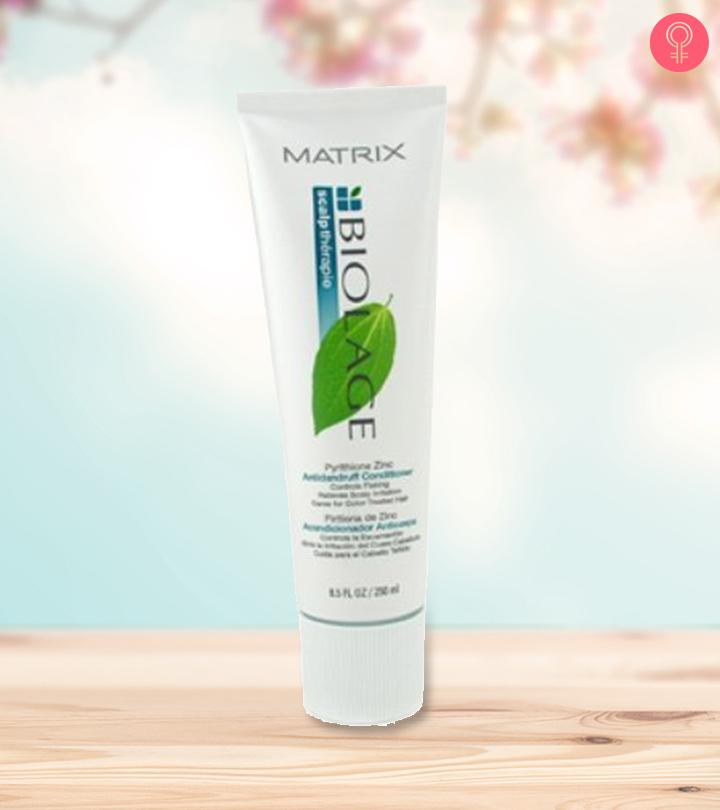 Dryness and microbial infection of the scalp causes redness, irritation and scaling. This scaling or shedding of dead skin cells by the scalp is called dandruff. Dandruff is one of the most common hair problems faced by people across all age groups and genders. This issue can be tackled by using antidandruff and medicated shampoos, hair masks, hair tonic, conditioners etc.
Anti dandruff conditioners are specifically formulated to treat and prevent dandruff by moisturizing and hydrating the hair, clearing extra accumulated sebum, fighting and eliminating dandruff causing bacteria and fungus from the scalp, strengthening the hair from root to tip, soothing the scalp and promoting the growth of long, strong, shiny and voluminous hair. The best available antidandruff hair conditioners that are a must try for people suffering from this hair issue are mentioned below.
Best Anti Dandruff Conditioners
Pythrithone Zinc present in this conditioner works ideally to relieve scalp irritation and flakiness, helps to get rid of dandruff and prevents its reoccurrence effectively. It smoothes the scalp and promotes the growth of shiny, healthy and strong hair.


Head & Shoulders Smooth And Silky Conditioner is one of the best dandruff fighting formulas available in the market. The product is enriched with extra moisturizers that help restore dry and frizzy hair. The dandruff-fighting formula is locked-in, helping keep the problem at bay while leaving your hair feeling tremendously smooth and silky. When used in combination with Head & Shoulders Smooth And Silky Shampoo, this conditioner controls frizz for up to 24 hours, eliminates dandruff, and protects color treated hair.


3. Dove Anti Dandruff Conditioner:
The ZPTO formula and micro moisture serum technology combined in this conditioner helps to treat and prevent dandruff with ease while rejuvenating the hair to make it softer, shinier, smoother and dandruff free.
4. Sunsilk Anti Dandruff Conditioner:
Sunsilk anti dandruff conditioner with its ZPTO complex formula and Citrus cream energizers helps to treat the problem of dandruff and flaky, itchy scalp efficiently and aids in maintaining healthy and beautiful hair.
5. Schwarzkopf Bc Scalp Therapy Dandruff Control Fluid:
The purifying formula of this product with Zinc P, amino acids and vitamin B3 helps to prevent the scaliness of the scalp and also works against the fungus that is responsible for creating dandruff thereby providing a core solution and treatment for dandruff issues while purifying, nourishing and refreshing the scalp.
[ Also Read – Himalaya Anti Dandruff Hair Cream Uses ]
6. Pantene Pro-V Anti Dandruff Conditioner:
The Pro-V and ZPT formula combined into pantene Pro V anti dandruff conditioner penetrates deeply into the hair strands making them strong from the root and, nourishes and hydrates the scalp to treat and prevent the reoccurrence of dandruff while making the hair look soft, radiant and beautiful.
Rosemary extracts present in this conditioner render antimicrobial properties to it which help in keeping infections of the scalp at bay thereby preventing dandruff. The menthol content soothes and refreshes and scalp and hydrates the skin properly to promote growth of strong and healthy hair.


8. Garnier Fructis Anti Dandruff Conditioner:
The combination of Pyrithione zinc, citrus extracts and active fruit concentrates in this conditioner from garnier helps remove excess oil and impurities from the hair, treat and prevent dandruff, fortifies the hair from the root and makes them soft and shiny.
9. Neutrogena T/Gel therapeutic Anti Dandruff Conditioner:
Fresh fragrance and extra conditioning formula makes this medicated conditioner ideal for treating itchy and flaky scalp and dandruff problems. Neutrogena T/Gel therapeutic anti dandruff conditioner not only moisturizes the scalp and controls scaling of the skin but also makes the hair shiny, smooth, fuller and manageable.
10. Giovanni Don't be Flaky Anti Dandruff Conditioner:
This anti dandruff conditioner fights the problem of dandruff with its 2.2% salicylic acid content while the oatmeal, eucalyptus, tea tree and noni extracts present in it have a refreshing, soothing and deep moisturising effect on the scalp and hair to create silky and clean locks.
Before buying an anti-dandruff shampoo, consider these significant points to choose the most suitable product for your hair.
Things To Consider When Buying An Anti-Dandruff Conditioner
Consider your hair type – dry, oily, and normal –before purchasing any hair care products. If you have oily hair, opt for an anti-dandruff conditioner meant for this hair type to achieve optimum results. Also, remember your specific hair needs. If you have colored hair, look for an anti-dandruff conditioner that is safe for colored hair.
Check the ingredients of the conditioner. Many conditioners contain harmful chemical additives that can damage your hair. Choose conditioners made with natural ingredients. Some effective and safe ingredients are:
Tea tree oil
Aloe vera
Milk protein
Citrus extracts
Thyme extracts
Neem
Olive oil
Wheat protein
All these ingredients have antifungal and antibacterial properties that are gentle on the scalp and hair and help eliminate dandruff and flakiness.
Before making a final decision, compare your product with similar products in the market. This will give you a better picture of the product's efficiency and side effects.
*Subject to Availability
Recommended Articles:
The following two tabs change content below.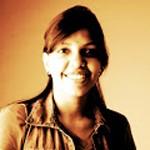 Latest posts by Shruti Goenka (see all)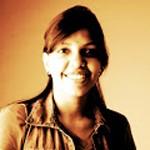 Shruti Goenka
Hi I am very passionate about makeup, fashion and health related topics, I always had a soft corner for makeup and beauty. I believe makeup has the power to enhance features and can turn flaws into strengths. Makeup keeps me busy and yet it gives me the opportunity to follow my passion.