12 Best Anti Dandruff Hair Oils Available In India – 2021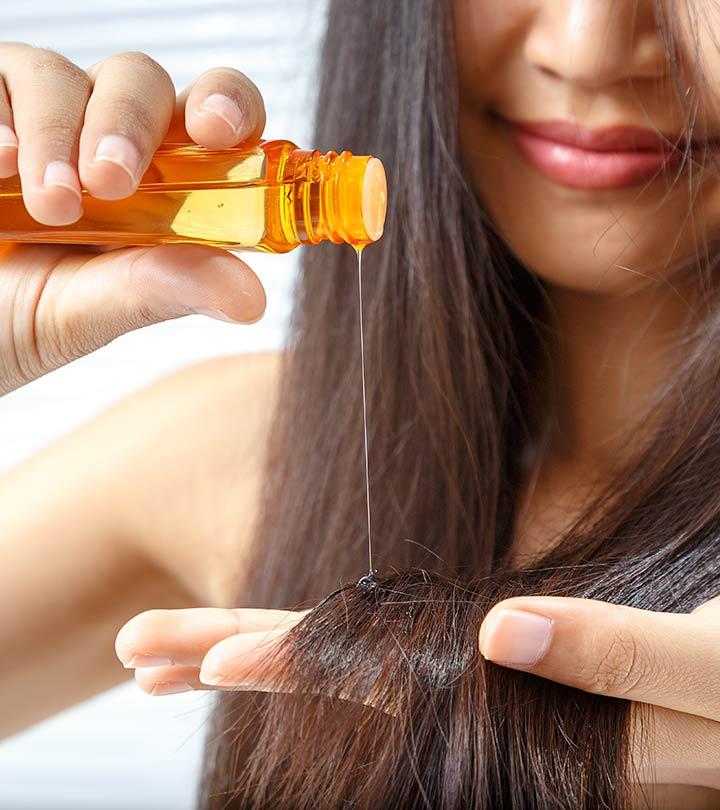 Oiling the hair to nourish it and improve its quality is a hair care ritual practiced by people across the globe since ages, irrespective of their gender, ethnicity and culture. It is known that regular oiling of hair can relieve one of hair-related issues like thinning, breakage, hair loss, premature graying of the hair and dandruff. At the same time it also helps to strengthen and lengthen the hair, and make it more voluminous, shinier and healthier. With oiling at home to spa and salon hot oil massages, hair oil treatments are a must in a healthy hair care regime. One of the most commonly faced hair problems today is dandruff. Hair oiling is the ideal mantra to resolve this issue. Some of the most effective anti dandruff hair oils available today to are as follows:
Best Anti Dandruff Oils
12 Best Anti Dandruff Oils
This is one of the best hair oil for dandruff that helps to nourish the scalp with its natural extracts like rosemary and tea tree while its antimicrobial properties help to clear the scalp of infection and dandruff. It helps in enhancing the blood circulation, thereby promoting the healthy growth of hair.
[ Read: Himalaya Anti-Dandruff Hair Oil Review ]
Product Claims
Nivr Intensive Hair Growth Oil comes with the nourishing benefits of 6 natural herbs: Neeli, Amla, Bhringraj, Aloe Vera, Mint Oil, and Jojoba Oil. The Ayurvedic formula of this hair oil fights hair damaging issues like stress, pollution, bad diet, water salinity, scalp dryness, sweat allergies, dead skin, dandruff, etc. to give you a clean and well-hydrated scalp.
Based on the clinically proven cleartech formula, this non-sticky and fragrant hair oil helps to prevent and treat dandruff effectively. Enriched with Vitamin E, this oil easily penetrates through the hair strands and scalp to nourish them and create a healthy, clean, dandruff-free scalp and hair.
This Ayurvedic hair oil by Khadi helps to treat dryness of the scalp and dullness of the hair by restoring accurate moisture levels to both. Packed with the richness of lemon, mustard oil, sesame oil, camphor, tea tree extracts and fenugreek, this oil has antioxidant, cleansing and hydrating properties. It helps to treat dandruff, clean the scalp and provide luster to the hair for both men and women.
[ Read: Dandruff ]
The Morpheme Anti-Dandruff Hair Oil is made from old pressed pure, natural oils. The hair oil will make your hair healthy and nourished. It also helps reduce hair fall. The oil is free from mineral oil, sulphates, silicon, parabens, and artificial fragrances. The anti-dandruff oil is made with seven herbs and oils. All these ingredients are carefully blended according to the principles of holistic formulation. This helps heal dry and infected scalp and also helps in dandruff treatment. The oil naturally fights infection and restores moisture to the scalp. This revitalizes and heals the scalp and effectively eliminates dandruff.

Containing the dual goodness of basil and neem, both known for their excellent antibacterial and antifungal properties, this soothing and refreshing hair oil helps to treat dandruff and itchiness of the scalp, nourishes and strengthens the hair roots and promotes hair growth.
This hair oil has a rich Ayurvedic formulation, constituting a blend of 21 Ayurvedic herbs and 12 essential oils. It provides all the vital nutrients required by the hair on regular application. This light non-sticky oil helps to control flakiness, dryness, itchiness of the scalp and dandruff while promoting hair regeneration. It soothes and refreshes the scalp to produce beautiful and shiny tresses.
The triple action formula, containing the professional blend of three natural oils, namely coconut, sunflower and almond helps to nourish the scalp and infuse the hair stands from root to tip with essential nutrients. It fights dandruff effectively and creates healthy, soft and glossy hair.
[ Read: Best Himalaya Shampoos ]
9. Aroma Magic Anti Dandruff Hair Oil:
Enriched with the goodness of cedar wood, patchouli, rosemary and eucalyptus extracts, this refreshing hair oil for dandruff, if applied in small quantities twice a week, is the ideal way to get rid of dandruff and flakiness of the scalp.
This herbal oil, composed of natural ingredients like rosemary oil, lemon oil, Ayurvedic herbs, has antibacterial and antifungal properties that help to fight the problem of dandruff and seborrheic dermatitis. It removes excess sebum from the scalp, helps to maintain the pH balance while having a soothing and cooling effect on the scalp. In the process it makes the hair strong, shiny and bouncy.
[ Read: Anti Dandruff Shampoos in India ]
This homeopathy-based anti dandruff hair oil helps to battle the plaguing problems of hair thinning, weakening, falling, premature graying and dandruff. Its triple action formula with homeopathic medicinal ingredients, helps to strengthen the roots of the hair, cleans and nourishes the scalp to render healthy and beautiful hair on regular usage.
This is light, non-sticky oil, chemical-free, natural almond oil, enriched with essential vitamins and proteins. This nourishes the hair, reduces itchiness of the scalp and dandruff, stops hair loss and thinning, and makes the hair silky, shiny, strong and long.
[ Read: Olive Oil To Treat Dandruff ]
*Subject to Availability
These are some of the best anti-dandruff hair oils on the market. Before you go for any, consider some significant points. The following buying guide can help you choose the right product for your hair.
How To Select The Best Anti-Dandruff Oil
Hair oils with natural and pure additives like neem, rosemary, camphor, and tea tree oil work well to treat dandruff. These ingredients possess antimicrobial properties. The extra virgin olive oil infused with vitamin E also helps reduce dandruff while calming the scalp.
Avoid oils that use synthetic ingredients like butylated hydroxyanisole. It is commonly found in coconut oils and can aggravate scalp conditions and cause irritation and flakiness.
Hair oils are coupled with fragrances that may not always be natural. They could simply imitate an important ingredient. Hence, ensure you check for added fragrances in the hair oil. Fragrances can dehydrate the scalp by tampering with its natural moisture content.
Oils made with natural ingredients are safe to use, even if they contain fragrances. These fragrances are usually made of organic compounds and do not cause damage.
Dandruff can occur on both dry or oily scalp types. Consider your scalp type before picking an anti-dandruff hair oil.
Have you tried any of these anti dandruff oils? Let us know in the comments section below.
Recommended Articles:
The following two tabs change content below.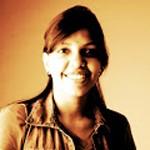 Hi I am very passionate about makeup, fashion and health related topics, I always had a soft corner for makeup and beauty. I believe makeup has the power to enhance features and can turn flaws into strengths. Makeup keeps me busy and yet it gives me the opportunity to follow my passion.