Top 10 Anti-Lice Shampoos Available In India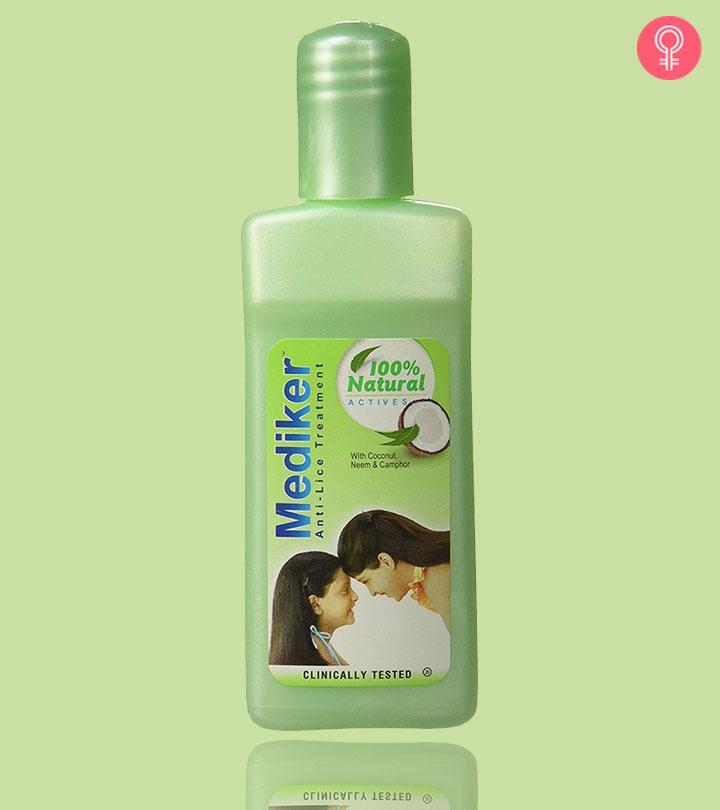 If there's one that can evoke a grave sense of terror in men, women, and children alike, it has to be head lice. Lice are those pesky parasitic bugs that can make your beautiful head of hair their home and drive you crazy with their itchiness. Fortunately, there is one easy solution for this insidious problem – anti-lice shampoo. There are tons of over-the-counter anti-lice shampoos that you can buy at your local drug store or order online. Here's our roundup of the top 10 anti-lice shampoos!
Best Anti-Lice Shampoos
When it comes to anti-lice shampoos, one product that has ruled the roost since it was first launched in 1968 is Mediker. This wash-off shampoo formula contains potent anti-lice ingredients like neem, camphor, and sitaphal extracts. Moreover, it has been vigorously clinically tested and has been found to be completely safe to use and causes no side effects and the best shampoo for lice.
Pros
Natural ingredients
No side effects
Inexpensive
Cons
Requires multiple washes to get rid of lice completely
Jungle Formula is a shampoo for head lice, which is quite effective at what it does as it uses a double-action formula to not only suffocate but also dehydrate head lice and eggs to kill them. This is why they claim to eliminate all signs of lice and eggs in just one application. However, its best feature would have to be the fact that it is completely insecticide-free, making it safe to use on children.
Pros
Insecticide-free
No side effects
Shows results after just one wash
Comes with a free lice comb
Inexpensive
Cons
Does not lather well
Unpleasant smell
[ Read: Does Coconut Oil Get Rid Of Lice? ]
If you're looking for the best lice shampoo that won't dry out your hair, Lice Shield is the perfect option as it not only cleanses but also conditions your hair. This lice treatment shampoo is infused with 5 potent essential oils that protect your hair texture while also getting rid of lice. Lice Shield also claims to keep users safe from lice even when they come in contact with untreated lice-infested individuals.
Pros
Gentle enough to be used daily
Tangle-free formula
Does not dry out your hair
Not only gets rid of lice but also protects against them
Cons
Meant for repelling lice. Does not kill them effectively
Expensive
Hair Shield Anti-Lice Cream Shampoo claims to be "India's only 1 wash anti-lice formula," which may seem like a tall claim to make, but it delivers on it quite well. Infused with natural extracts of guldaudi, reetha, and shikakai, this anti-lice shampoo gets rid of lice and eggs while conditioning your hair.
Pros
Removes lice in 1 wash
Conditions hair
Reduces frizz
Pleasant smell
Free Hairshield Lice Specialist Comb included in the pack
Cons
Medilice Single Application Formula is the best head lice shampoo as it promises to get rid of lice and eggs with just one wash. It is formulated with pyrethrum extract that suffocates and dehydrates lice to kill them. Moreover, it also claims to make your hair thicker and remove frizz.
Pros
Shows results after the first usage
Reduces frizz
Does not dry out hair
Cons
[ Read: Lice Vs. Dandruff ]
Neem has long been known as the most powerful natural anti-lice agent. So it comes as no surprise that the neem and camphor infused Sunny Herbals Anti-Lice Shampoo works well at eliminating all signs of lice and eggs.
Pros
Contains natural extracts of neem and camphor
Cons
Fourrts HairGro is quite a unique formula as far as anti-lice shampoos go. Infused with the natural goodness of Azadirachta, sabadilla, tea tree oil, and hibiscus, this lice-free shampoo not only gets rid of dandruff. But, it also conditions your hair while cleansing it.
Pros
Cleanses scalp
Conditions hair
Reduces itchiness
Removes dandruff and lice
Cons
Works only after repeated usage
Lynda Herbal Conditioner hair lice shampoo is a naturally infused product that is a great remedy for lice and dandruff. It is formulated with a host of natural extracts like Brahmi, nutmeg, henna, soap nut, citrus lemon, Azadirachta, and tea tree oil that not only treat your lice infestation but also condition your hair.
Pros
All-natural ingredients
Treats lice and dandruff
Conditions hair
Lathers well
Cons
[ Read: Home Remedies Using Essential Oils For Head Lice ]
If you would rather not use an anti-lice shampoo on your hair that contains pesticides, Clearlice Lice Repel Shampoo will be a great choice for you. It not only eliminates lice but also repels them. Additionally, it is pH balanced and does not contain poisons, pesticides, harmful chemicals, and sodium lauryl sulfate.
Pros
SLS- and pesticide-free
Can be used daily
Non-toxic
Hypoallergenic
Pleasant peppermint smell
Cons
Fairy Tales lice kill shampoo is formulated with organic rosemary, citronella, tea tree, anise, lavender, and geranium oils that make it the best shampoo to prevent lice. Its regular usage can not only help get rid of lice but also repel them when you come in contact with someone who has a lice infestation.
Pros
Paraben- and SLS-free
Pleasant smell
Eliminates and repels lice
Cons
These are the best anti-lice shampoos that you can buy. However, before you pick any product, consider these factors. 
Things To Consider When Buying An Anti-Lice Shampoo
Avoid anti-lice shampoos that contain harmful additives and chemicals like pyrethroids and pyrethrins. These pesticides can kill lice but are toxic to human health. Instead, opt for safer and milder alternatives like neem, camphor, or rosemary extract-based lice repellents.
Many anti-lice shampoos come with lice combs. These combs help extract lice from the hair easily. Look for a shampoo that comes with a comb, or buy it separately.
Check the user-reviews before buying an anti-lice shampoo. Check if the shampoo is effective or not. Buy a shampoo that adheres to the quality and safety guidelines. If you have a sensitive scalp, consult a dermatologist before using any product. 
And that's our roundup of the top 10 anti-lice shampoos that you can avail in India. Take your pick and let us know which one is the best over-the-counter shampoo for lice in the comments section below!
Expert's Answers for Readers Questions
Where are head lice most commonly found?
Head lice are most commonly concentrated behind the ears and around the neckline at the back of your head.
How do you diagnose a lice infestation?
A lice infestation is diagnosed when a live nymph or adult louse is found on the individual's scalp or hair.
How do head lice spread from one person to another?
Head lice can spread from one person to another when they share items such as hairbrushes, combs, clips, hats, clothes, pillows, or furniture.
Does lice shampoo kill nits?
Lice shampoo cannot kill nits
Does lice shampoo kill eggs?
Yes, lice killer shampoo will clear off the eggs.
Recommended Articles:
The following two tabs change content below.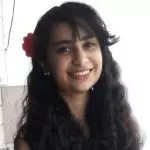 Latest posts by Arshiya Syeda (see all)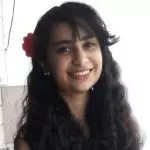 Arshiya Syeda
Arshiya Syeda is an editor and certified counselor. Ever the lover of the written word, she served on the editorial boards of her school and college newsletters. Writing articles on hairstyles, hair care, and nutrition helped her combine her love for reading, writing, and research. As an editor, she helps her team members deliver polished and meticulously researched content. Arshiya is fluent in English, Urdu, and Hindi and aims to become a multilinguist by learning German and teaching herself American Sign Language (ASL).