6 Skin Care Products With Arbutin (For Women)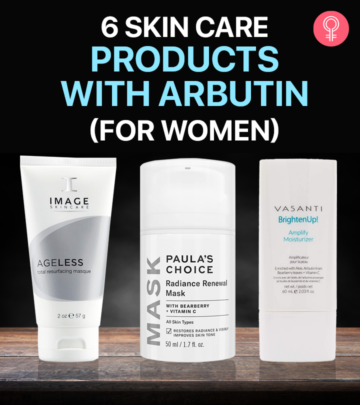 For those of us who are plagued by sun spots, freckles, and hyperpigmentation every time we step out into the sun, there is good news. Arbutin-based skin care products can solve a lot of these issues.
Arbutin is a plant-derived ingredient that is gentle on your skin. Many brands incorporate arbutin in their cleansers, serums, moisturizers, and sheet masks due to its wonderful benefits. We have compiled a list of the 6 best arbutin skin care products available online. Scroll down to check them out!
What Is Arbutin?
Arbutin is a natural compound found in plants like mulberry, bearberry, and pomegranate. It works as a tyrosinase inhibitor. Tyrosinase is activated in the skin when exposed to the sun and is responsible for melanin production, which leads to dark spots, freckles, and pigmentation. Arbutin is an effective tyrosinase blocker and works to correct hyperpigmentation.
Benefits Of Arbutin For The Skin
Arbutin is generally safe for all skin types and can be used in conjunction with other skin-brightening products to provide a host of benefits:
Provides UV protection against harmful sun rays.
Prevents dark spots and promotes an even skin tone.
Reduces pigmentation.
Effectively fades acne scars.
Arbutin can also be used in combination with other skin care products. Let's now look at the products containing this wonderful ingredient.
Best Skin Care Products That Have Arbutin
The overnight mask from Paula's Choice is packed with brightening ingredients to deliver a smooth, even skin tone. Apart from arbutin, this rich gel contains bearberry extract and vitamin C to boost skin radiance and give a refreshing glow in the morning.
It is enriched with niacinamide that strengthens the natural barrier of the skin while diminishing fine lines and wrinkles. Hyaluronic acid plumps the face and provides intense moisture to keep the skin soft and supple. The hydrating preparation brightens dull and tired skin while fading away dark spots during the night.
Pros
Mild
Paraben-free
Fragrance-free
Cruelty-free
Cons
The microcrystals in the Image Skincare Ageless Total Resurfacing Masque gently buff away dead skin cells and reveal smooth, even-toned skin. It is enriched with bearberry extract, rich in natural arbutin, that minimizes dark spots and visibly brightens skin tone.
Papaya extracts and alpha hydroxy acids come together to rejuvenate dull skin and restore a youthful appearance. The hyaluronic acid maintains the skin's natural moisture barrier while combating the premature signs of aging. This exfoliator can be paired with a cleanser for body polishing.
Pros
Mild
Paraben-free
Phthalate-free
Mineral oil-free
Artificial fragrance-free
Physician formulated
Cons
Expensive
May cause redness.
The lightweight moisturizer from Vasanti is a natural ingredient-based formula that includes aloe vera and bearberry leaves. The bearberry leaves deliver natural arbutin to the skin, and aloe vera hydrates the skin while boosting collagen production. This zero-residue product has anti-aging and antioxidant properties that minimize sun spots and dark circles and fade away wrinkles. This moisturizer instantly hydrates and heals the skin's natural moisture barriers for instant radiance and luminosity.
Pros
Lightweight
Non-greasy
Paraben-free
Sulfate-free
Phthalate-free
Cruelty-free
Vegan
Cons
The Biocellulose mask from Soon is designed to snugly fit the contours of the face for maximum serum absorption. The innovative blend of brightening ingredients, including arbutin, niacinamide, and glutathione, makes this K-sheet mask a cult favorite.
The arbutin brings down melanin production to fade dark spots and reduce hyperpigmentation. It is fortified with hyaluronic acid and betaine to keep the skin plump and well-hydrated. The blend is also infused with adenosine to energize tired skin and fade fine lines to reveal softer, smoother skin.
Pros
Snug fit
Cruelty-free
Paraben-free
Sulfate-free
Phthalate-free
Cons
The gentle and soothing serum from Cos De BAHA is a blend of arbutin and niacinamide, which tone down hyperpigmentation and dark spots to bring out a natural glow. It protects and minimizes the damaging effects of harmful sun rays on the skin. Niacinamide combats the signs of premature aging and reduces the appearance of acne, blemishes, and open pores while promoting a clear and even skin tone. This moisturizing serum harnesses the benefits of hyaluronic acid to enhance the elasticity of the skin and keep it soft and supple.
Pros
UV protection
Mild
Value for money
Fragrance-free
Cons
Obagi Nu-Derm Clear Fx Skin Brightening Cream is formulated with Arbutin and is ideal to improve dull complexion. It enhances the appearance of the skin, and makes it look healthier. The cream also effectively minimizes the signs of aging. It also reduces the dark spots & improves the skin texture. Word of caution: the cream contains sodium metabisulfite which may be not suitable for some people.
Pros
Visible results
Easy-to-use bottle
Enhanced skin appearance
Suitable for all skin types
Cons
Now that you know how beneficial arbutin can be – go ahead and choose from our list of the best arbutin skin care products that will impart a radiant glow to your skin.
Frequently Asked Questions
Can I use arbutin with vitamin C?
Yes, arbutin is often combined with skin brighteners like vitamin C. They work in the same way to reduce pigmentation and have an enhanced effect when blended.
Is the ordinary alpha arbutin safe?
Alpha arbutin is safe to use in facial skin care products up to 2% concentration. It slowly releases hydroquinone into the skin, eliminating the chances of side effects.
Recommended Articles
The following two tabs change content below.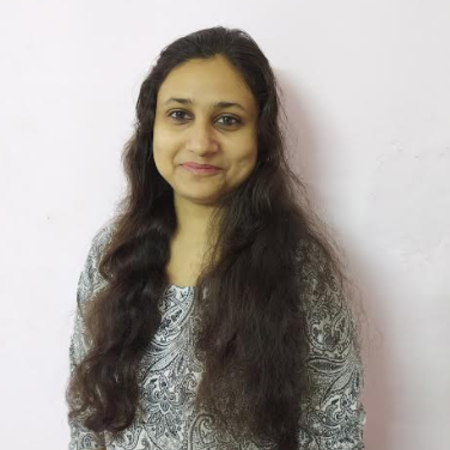 Shiboli has a Master's degree in English Literature and is proficient in French. She believes that words have a healing power and considers poetry her lifeline. Her writing background and editorial dexterity help her guide her team members to create crisp and authentic content. Shiboli is also a trained Bharatnatyam dancer and has a fascination for traveling. She is passionate about cooking and dreams of opening a restaurant of her own.