Are Bagels Healthy? Nutritional Facts And Downsides Nothing is more satisfying than a bagel with your favorite spread for breakfast.
Bagels make a healthful addition to your diet and the following list of benefits will give you more reasons to eat them. These popular baked goods are higher in calories and carbs than their sliced bread counterpart. The traditional bagel can be transformed into a healthier one with different toppings for breakfast, lunch, and dinner. This crunchy ring-shaped bread has an exceptional nutrient profile. There is, however, a lot of discussion regarding bagels due to their high-calorie content. This article explores whether bagels are healthy to add to your diet, their nutritional profile, ways to make them healthier, and their potential negative effects. Scroll down.
Bagel Nutrition Facts
As per the U.S. Department of Agriculture, 105 grams of plain regular white bagel contains (1):
Energy: 289 kcal
Protein: 11 g
Fat: 1.6 g
Carbohydrate: 56.1 g
Fiber: 2.4 g
Calcium: 77 mg
Potassium: 106 mg
Sodium: 561 mg
Iron: 1.43 mg
Copper: 0.17 mg
Zinc: 0.92 mg
The nutrients in bagels vary widely based on their ingredients and whether they are whole wheat or refined (a whole wheat bagel offers more fiber, magnesium, iron, phosphorus, zinc, and folate). Bagels are high in carbs and calories, and have hence earned a bad reputation. But, can bagels be good for you? Scroll down for the answer.
Are Bagels Good For You?
Bagels are made from different ingredients, due to which their nutrient values may change. And, not all types of bagels have the same nutrient profile.
In general, refined wheat flour bagels are high in calories with very few nutrients. On the other hand, whole-grain bagels can offer various vitamins, minerals, and fiber, thus filling you up faster and having potential health benefits. They are filled with more fiber and help promote digestive health (2). This can also improve gastrointestinal health and lower the risk of colon cancer (3).
A study conducted by the National University Of Health Sciences (Lombard) found that two to three servings per day of dietary whole grain can help prevent heart diseases, weight loss, type 2 diabetes, and cancer (4). If you have a weight loss goal, it is important to be mindful of your total calorie expenditure and your total calorie intake. Whole grain intake can help you maintain a healthy weight (5). Look for bagels made from whole grains such as oats, rye, and wheat and consume them in limited quantities to reap maximum benefits.
The health benefits of bagels depend on their type and size. But, how do you make your bagels healthier? Scroll down to learn more in detail.
How To Make Your Bagels Healthier
1. Try Whole Grain Bagels
Check the ingredients list and look for whole grain wheat flour. Whole grain bagels are high in fiber and other important nutrients. Adequate fiber intake can promote digestive health and even reduce the risk of certain chronic ailments. Whole grain bagels and its various nutrients could also be a part of a balanced diet that may help fight disease.
Note: If you are on a low-sodium diet, you should avoid eating bagels that contain too much salt.
2. Consider Your Spreads
There are various choices of toppings for your bagel. Its nutrient value changes based on the ingredients used. Some tasty and healthy options to consider for your bagels include hummus, avocado, or almond butter. You may consider cream cheese once a while – it may be less nutrient dense, but could be a nice option especially when topped with smoked salmon. You can also make your bagel a nutritious veggie-rich sandwich with cucumber, onions, sliced tomatoes, lettuce, or eggs.
Be mindful of added sugar in sweet bagels and look for bagels with low sugars. There will always be some sugar needed to activate the yeast.
3. Try A Thin Bagel
If you are being mindful of your calorie intake and are just as satisfied from a less dense bagel, consider a thin bagel. You can find thin bagels at most grocery stores.
These are some tips to make your bagel more healthful. But, how do you make it easily at home? Scroll down for the process.
1. How To Make Bagels Easily At Home
What You Need
Bread flour – 3-1/2 cups
Warm water – 11/2 cup
Kosher salt – 2 teaspoons
Dry active yeast – 1 packet
Granulated sugar – 1 tablespoon
Egg – 1
Vegetable oil – 1 teaspoon
Water – 1 teaspoon
Process
Whisk the warm water, yeast, and sugar in a bowl and set it aside for 10 minutes.
Combine the flour and salt in a bowl with an electric mixer.
Add the yeast mixture to the flour and mix it on medium speed for 6 to 8 minutes.
Transfer the dough to a bowl.
Cover the bowl with a clean dish towel and allow the dough to rise for about one hour.
Bring a large pot of water to a boil, preheat the oven to 425 degrees F, and line two sheet pans with parchment paper.
Transfer the dough to a lightly floured surface and divide it into eight equal-sized pieces.
Roll each piece of dough into a ball and, using a finger, poke a hole in each piece.
Once the water is boiling, reduce the heat to a simmer.
Working in batches, drop three bagels in the water and cook for one minute per side.
Remove the bagels from the water using a slotted spoon and place them on the sheet pan.
Combine the egg and the tablespoon of water in a small bowl and whisk well. Once all the bagels have been boiled, brush them with the egg wash.
Bake the bagels for 15 to 18 minutes or until golden brown.
Allow them to cool for at least 10 minutes before serving.
Here are some more popular bagel recipes.
2. Sunflower And Chia Seed Bagels
What You Need
Melted butter – 2 tablespoons
Baking powder – ½ teaspoon
Sunflower seeds – 2 tablespoons
Chia seeds – 1 tablespoon
Boiling water – 1 cup
Psyllium husk powder – 1 tablespoon
Egg -1
Coconut flour – ½ cup
Process
Preheat the oven to 200°C/400°F.
Using a hand whisk, mix the coconut flour, psyllium husk powder, and baking powder in a bowl.
Add the butter and eggs and mix thoroughly until the mixture looks like breadcrumbs.
Add the chia seeds and sunflower seeds and gently combine them into the dough mixture using a spoon.
Boil the water and add to the mixture a little bit at a time, stirring thoroughly until you have a dough. Wait for the dough to cool down a bit before using your hands to shape it.
Cut the dough into four equal quarters. Take one of the quarters and roll it into about an 8-inch long log.
Join the two edges of the log together to make it into a bagel shape, pressing firmly.
Place the bagels on a parchment-covered baking tray and put them in the oven.
Bake for 15 minutes, then turn the bagels over and bake for another 15 minutes.
3. Peanut Butter Bagel
What You Need
Split and toasted bagel – 1
Raisins – 1 tablespoon
Creamy peanut butter – 2 tablespoons
Honey – 2 teaspoons
Process
Spread peanut butter all over the cut side of each bagel half.
Drizzle honey each half.
Top off the bagels with raisins.
4. Almond Butter Bagel
What You Need
Sliced almonds – 1 teaspoon
Almond butter – 1 tablespoon
Sliced strawberries – 2
Cinnamon raisin bagel – 1
Chocolate chips – 1 tablespoon
Chia seeds – ¼ teaspoon
Sliced banana – 1
Cream cheese – 1 tablespoon
Nutella – 1 tablespoon
Process
Mix the Nutella and cream cheese until thoroughly combined and refrigerate.
Slice the bagel and toast until it's golden brown or to the desired doneness.
Spread almond butter on both sides of the bagel.
Pipe 3 dollops of the Nutella-cream cheese mixture on each bagel half.
Garnish each bagel half with sliced strawberries and bananas.
Sprinkle the toasted almonds and chia seeds on the bagel.
Plate the bagel and serve right away.
Are bread and bagel considered the same? Find out the differences in the next section.
Bagel Vs. Bread
A typical medium-sized bagel ranges between 85 to 105 grams and contains more calories and carbs. Each whole-wheat bagel contains 245 calories, while two slices of bread range between 50 to 75 grams and have 138 calories. A serving of whole wheat bread contains 3.8 grams of fiber, and a bagel contains 4 grams of dietary fiber. Also, bagels are richer in selenium, manganese, and vitamins B3 and B9 than bread.
Excess consumption of bagels can lead to some potential drawbacks, which are listed in the following section.
Downsides Of Bagels
Excess or daily consumption of bagels is associated with some downsides such as weight gain, heart disease, and type 2 diabetes. According to the National Institute of Health, the serving size of an average bagel has nearly doubled over the last 20 years. And, one serving of bagel (6 diameters) offers 350 calories (6). This does not include the spreads you use on your bagel, like cheese or butter. If you find that your bagel is not the healthiest, then try to switch to a low-calorie option or consume fewer or smaller portions.
Overconsumption of any food with more calories, like bagels, can lead to weight gain (7).
Also, foods that are rich in refined carbs like bagels may increase the risk of heart disease. A study found that diets that are high in refined carbohydrates or saturated fats may cause coronary heart diseases and diabetes (8), (9).
Bagels are popular baked products with an exceptional nutritional profile. These comfort foods are high in carbs and low in fat content. The benefits of bagels can be attributed to their wide variety of vitamins and minerals. Consumption of bagels may help promote digestive health due to their rich fiber content, improve gastrointestinal health, and lower colon cancer risk. You can find different variety of bagels in the market with different ingredients. However, excess intake of bagels may cause some side effects. Overconsumption may cause weight gain, heart disease, and type 2 diabetes. Hence, limit their intake to reap the maximum benefits.
Frequently Asked Questions
How many bagels can I eat in a day?
Limit yourself to half a bagel a day, and once per week. Opt for a whole-grain version.
Is a bagel with peanut butter healthy?
This would only be healthy if you had unrefined peanut butter and whole-grain bagels.
What's worse: a bagel or a donut?
Glazed doughnuts are the worst. Bagels have fewer calories and sugars than glazed doughnuts (10), (11).
Key Takeaways
Whole grain bagels offer more vitamins, minerals, and fiber.
Like most things consumed in excess, consuming bagels in excess may increase the risk of type 2 diabetes and weight gain.
Commercial bagels may contain added sweeteners, and you may want to steer clear of them.
Sources
Articles on StyleCraze are backed by verified information from peer-reviewed and academic research papers, reputed organizations, research institutions, and medical associations to ensure accuracy and relevance. Read our editorial policy to learn more.
The following two tabs change content below.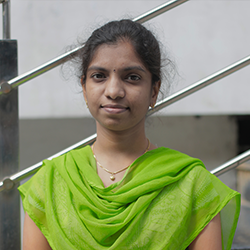 Sindhu Koganti is a health and wellness writer with over 5 years of experience. She has a bachelor's degree in...
more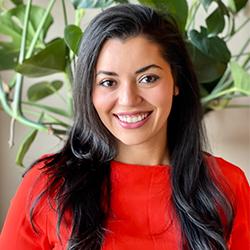 Serena Benali is a Registered Dietitian and founder of In Good Nutrition. Before opening the doors to her private practice,...
more