Do Bananas Cause Or Relieve Constipation?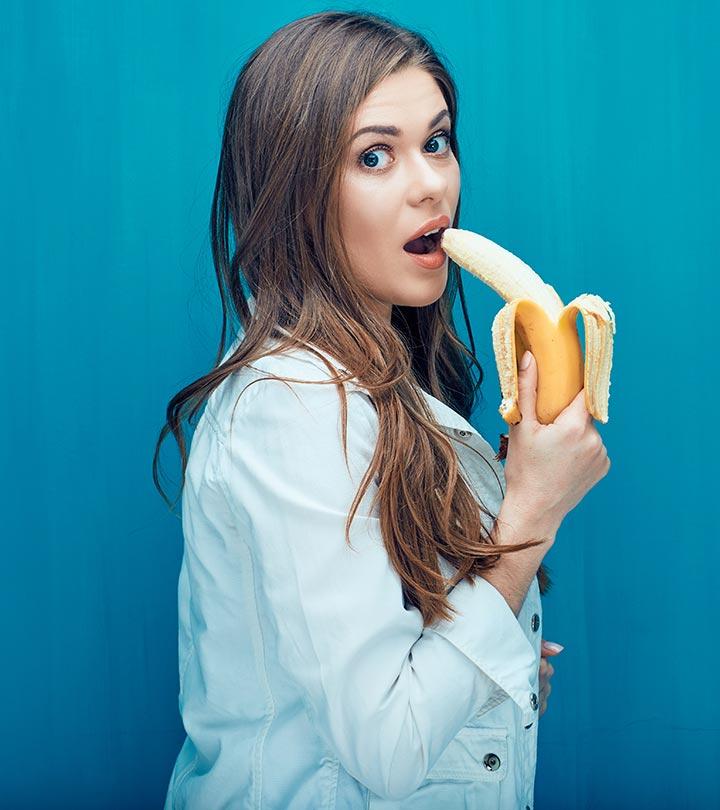 Constipation is a common health problem that may be caused due to lack of exercise and a poor diet. If you are looking for some natural remedies, try eating some bananas to help with constipation. It contains high levels of fiber that may trigger your bowel movement and relieve constipation. In this article, we explore how bananas are good for constipation. Read on to know more.
How Do Bananas Help With Constipation?
Constipation is a condition characterized by irregular bowel movements. It makes the stool hard to pass. It can be triggered by various factors like a poor diet or a sedentary lifestyle (lack of exercise).
Bananas are often associated with relieving bowel conditions like constipation. This is mainly because they are rich sources of fiber. Fiber-rich foods have shown to help combat constipation (1).
Fiber is believed to promote absorption of water, thereby making the stool soft and easy to pass through the digestive tract.
Wondering how much fiber is present in bananas? Let's find out.
How Much Fiber Does A Banana Have?
A medium-sized banana contains about 3.1 grams of fiber (1). This makes it a wonderful addition to a high-fiber diet.
While there are many claims that fiber can help treat constipation, some studies claim that bananas or other fiber-rich foods may have a reverse effect and can trigger constipation. What do bananas actually do? Do they help constipation or trigger it?
Do Bananas Make You Constipated Or Poop?
Some evidence hints that bananas help relieve constipation. However, some people believe that bananas make them constipated. How do you determine whether you should consume bananas or not?
Let's look at a few facts.
Green banana is a rich source of resistant starch, which contains fiber-like proteins. It helps promote digestive health and metabolism as it is great for your gut flora (2). The resistant starch acts like fiber and can help in relieving constipation. In some cases, green or unripe bananas have also been noted to help with symptoms of diarrhea (3).
On the other hand, in a study, bananas were found to cause constipation. 29-48% of the respondents who took part in the survey considered bananas as constipating (4).
Hence, whether bananas make you constipated or poop depends on your individual constitution.
If bananas help in reducing constipation in your case, here are a few popular remedies you can try.
How To Have Bananas To Relieve Constipation
1. Banana And Honey
You Will Need
1-2 ripe bananas
1-2 teaspoons of honey
Water (as required)
What You Have To Do
Cut the ripe bananas into small slices.
Blend the slices with water and honey.
Drink the mixture.
You can also top the cut bananas with honey and eat.
How Often You Should Do This
You can do this 1-2 times per day.
Why This Works
Honey has a mild laxative effect that can help relieve constipation (5).
2. Papaya And Banana
You Will Need
1 cup of diced papaya
1 sliced banana
Water (as required)
What You Have To Do
Take a cup of diced papaya and blend it with the banana slices.
Add one-fourth cup of water to the mixture and blend again.
Drink the papaya and banana mixture.
How Often You Should Do This
Drink this not more than twice a day until the symptoms subside.
Why This Works
The digestion-enhancing properties of papaya work well in treating constipation (6).
3. Oatmeal And Banana
You Will Need
½ cup rolled oatmeal
1 big and very ripe banana
¼ cup water or milk
Honey (as required)
What You Have To Do
Cut the banana into small pieces.
Add the pieces to half a cup of rolled oats and one-fourth cup of water or milk.
Bring this to a boil in a saucepan over medium heat.
Turn the heat off when the mixture begins to thicken.
Top it with some honey and eat.
You can also blend the mixture and drink it.
How Often You Should Do This
You may have to do this 1-2 times in a day.
Why This Works
Oatmeal is also a rich source of fiber. It can thus help alleviate the symptoms of constipation (7).
Though many health professionals associate high-fiber intake with constipation relief, there is no sufficient evidence that proves bananas or fiber-rich foods actually help relieve constipation.
Constipation is a common health issue characterized by irregular bowel movements. However, intake of bananas helps with constipation. Bananas are fiber-rich foods that help relieve constipation problems. They are also rich in a wide variety of vitamins and minerals. The soluble fiber in bananas may improve the movement of stool. In addition, they may improve digestion and metabolism. Hence, try having them for treating constipation. But should you face any side effects, avoid eating them completely.
Frequently Asked Questions
How to have bananas to control loose motions?
Here is a popular remedy. All you need are ½ cup of yogurt, 1 ripe banana, water, and 1-2 teaspoons of honey.
Blend all the ingredients. Drink the yogurt and banana mixture. You can also simply slice the banana and mix it with the yogurt and honey and eat it. You can also consume powdered green banana to control symptoms of diarrhea. You may have to do this 1-2 times a day until your condition improves.
Sources
Articles on StyleCraze are backed by verified information from peer-reviewed and academic research papers, reputed organizations, research institutions, and medical associations to ensure accuracy and relevance. Read our editorial policy to learn more.
The following two tabs change content below.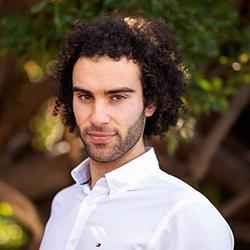 Lucas Aoun is a naturopathic doctor from Melbourne, Australia. He is multiskilled and at the forefront of scientific research. He...
more