Are Pore Strips Bad For Your Skin?
Pore strips take me back in time, and it's good to see them finding their back to the mainstream cosmetic industry. Before charcoal, snail oil, sheet masks, salicylic acid, and the K-skin care regimen made waves, it was pore strips that everyone swore by. The advertisements for pore strips that show a model ripping off a pore strip with all the gunk stuck on it are oddly satisfying. Still, the big question remains – do pore strips really work? And, if they do, are they good? Before we get into that, let's check out how to use pore strips the right way.
How To Use Pore Strips
Wash your face thoroughly with warm water and an exfoliating cleanser. Pat it dry.
Dampen your nose with a little water. This will make the strip stick to your skin.
Remove the strip from the packet and peel off the paper at the back.
Position the strip around the curved part of your nose, with its tip facing downwards.
Smoothen out the strip to remove any air bubbles and make it stick to your skin completely.
Leave the strip on for 10 – 15 minutes.
Start pulling it upwards and away from your nose.
Do this gently instead of yanking it off in one go.
If it hurts while removing, it means that you've left it on for too long.
Dampen the strip with a Q-tip to make it easier to peel off.
Wash your face with a mild cleanser.
Finish off with a toner.
Now that you know how to use a pore strip, let's get to the point – are they good for you? Here's what we found out.
Are Pore Strips Good For Your Skin?
The answer is no. They don't harm your skin, but they don't benefit it in any way either. Experts unanimously agree that pore strips are not a great way to remove blackheads.
Pore strips are made using chemicals and adhesives that help hold the strips in place. The strips harden and pull out the dust, oil, grime, and gunk that is accumulated only on the topmost layer of your skin. Thus, they don't work on your skin internally.
Thankfully, there are a ton of different ways you can get rid of the dirt and blackheads that are built up on your nose. Check them out in the next section!
What Are The Alternatives To Pore Strips?
1. Homemade Pore Strips
DIY pore strips are chemical-free alternatives to pore strips. All you need to do is mix two tablespoons of milk and gelatin, stick it in the microwave for 30 seconds, mix it thoroughly, and apply the paste to your nose. Wait until it dries completely and then peel it off like a mask.
2. Salicylic Acid Products
Salicylic acid is known for being much more effective at removing blackheads than pore strips. Use a clarifying oil-based cleanser that contains salicylic acid. It strips away blackheads, unclogs pores, and removes excess sebum from deep within your skin – unlike pore strips that only work on the surface.
3. Glycolic Acid
Glycolic acid exfoliates your skin like nothing else, and that is why it has been gaining momentum over the last few years. It has the smallest molecular size when compared to the other alpha hydroxy acids (AHAs). Therefore, it penetrates your skin easily and removes impurities that are embedded deep within. It also reduces inflammation and clears up your skin.
4. Blackhead Extractor Creams
Apart from your regular exfoliating scrub, use a blackhead extractor cream. It specifically targets blackheads and gently scrapes them off. There are some great products on the market that do a better job than pore strips.
5. Toner
Invest in a good toner, and use it twice daily. This nips blackheads in the bud. It removes the dead skin cells that could otherwise turn into blackheads, whiteheads, or acne. It is a basic, but often overlooked, step.
6. Peel-Off Masks
Peel-off masks are a better alternative than pore strips for removing dead skin cells and blackheads. They are loaded with vitamins, amino acids, and antioxidants that clear all the gunk that is settled on top of your skin. Since the main ingredient in peel-off masks is gelatin, they are a chemical-free alternative to pore strips.
7. Activated Charcoal
Activated charcoal is the next big thing in the cosmetic industry right now. It is known to attract and draw out impurities from your skin. You can add a charcoal-based cleansing bar, soap, face mask, or scrub to your skin care routine to get rid of blackheads and deep clean your skin.
The mystery is at an end. Pore strips are not the best for your skin. Chuck them out of your bathroom cabinet and try out some of the alternative methods to remove blackheads instead. Do you have any more questions about pore strips? Comment below, and we'll get back to you!
Expert's Answers For Readers' Questions
How often should you use pore strips?
If you must, use pore strips only once a week. Since blackhead removal should ideally be done at least twice a week, try out some other alternative methods instead.

The following two tabs change content below.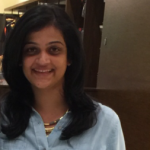 Latest posts by Pratima Ati (see all)