What Is The Right Way To Detox Your Armpit? Even your armpits deserve a little bit of love, care, and attention! And ladies, if you have restricted them only to soap and water, it's time you start practicing armpit detox. These often-neglected body parts have a microbiome of their own, which needs regular maintenance.
If you are wondering what underarm detox is, why you need it, and how it can help – we have the answers. Keep reading to learn about the idea behind detoxing your armpits.
How To Detox Your Armpit
All of us use deodorants and other cosmetic products to keep our armpits refreshed. However, these products often deposit harmful chemicals in the armpits, and soap-water cannot clear the dirt and debris. Moreover, most antiperspirants contain aluminum that can plug the sweat ducts. That's why advocates of underarm detox claim it to be beneficial for the armpits.
Proponents of armpit detox claim that it helps to detoxify the underarm skin. However, there is no evidence that the skin can take out the toxins through the sweat glands. Detoxification is an internal process and is carried out by the liver and kidneys.
Armpit detox is all about using masks and natural ingredients to clarify or clean the delicate underarm skin. Here is how you can do it:
You Will Need
½ cup of apple cider vinegar
½ cup of bentonite clay
2 tablespoons of coconut oil
Water (as per requirement)
Method
Mix all the ingredients to form a paste.
Apply it to the armpits and let it dry.
Wash off with lukewarm water.
Use the mask once or twice a week.
Why This Mask Helps
Apple cider vinegar has antimicrobial and antifungal properties and is effective against S. aureus and Candida albicans, which may cause bacterial and fungal infections. Clay is often used in mud spas to remove impurities from the skin and cleanse it. Virgin coconut oil has antimicrobial properties and can also keep the delicate underarm skin moisturized.
Note: Mix the ingredients in a non-metallic bowl (preferably glass bowl) to avoid any reactions.
Clarifying the armpits gets rid of the dirt and buildup and has several other benefits. Let's find out what they are.
Does Armpit Detoxification Work? What Are The Benefits?
1. Maintains The Underarm Microbiome
Antiperspirants alter the underarm bacterial composition and increase their activity, which may interfere with the functions of beneficial microbes. Soap and water may not often clean the underarms properly. Armpit detox can help get rid of all dirt, debris, and buildup to help maintain the natural microbial composition. It may also make the underarms less smelly.
2. May Reduce Skin Irritation
The chemicals and alcohol in deodorants and antiperspirants may irritate the skin and cause redness. Armpit detox may provide some relief from irritation and inflammation.
3. Reduces Body Odor
Not using deodorants and antiperspirants can increase the bacteria levels in your underarms. Armpit detox can help clean the underarm skin and may reduce odor-causing bacteria.
4. Reduces Stickiness
The dirt, buildup, and sweating can make the underarm skin sticky. The masks used for armpit detoxification can clear the buildup and reduce stickiness and the icky feeling.
Proponents of armpit detox often call for ditching antiperspirants and deodorants and switching to natural products. Is there any scientific logic behind avoiding deodorants and similar products altogether? Let us find out the truth.
Should We Stop Using Deodorants And Antiperspirants?
Antiperspirants and deodorants have been linked to the increased risk of breast cancer. However, there is no scientific evidence to prove this claim.
Many people use antiperspirants and deodorants without facing any issues. While there is a chance of antiperspirants clogging the pores, maintaining underarm hygiene can prevent it. However, the underarm products contain a combination of chemicals and alcohol, which can irritate the skin and cause contact dermatitis. So, avoid using the products if:
You have sensitive skin.
You are allergic to any ingredient in the products.
Armpit detox is usually harmless, but it may cause some minor discomfort.
Side Effects Of An Armpit Detox
The ingredients used for armpit detox (especially apple cider vinegar) might irritate sensitive skin. It may cause:
Redness
Rashes
Stinging sensation
If you are allergic to apple cider vinegar, you can simply use clay and water to detoxify your underarms.
Bottom Line
The idea behind armpit detox is to keep the underarms clean and eliminate dirt and buildup to maintain their natural microbiome. Contrary to the claims, armpit detox cannot mask or eliminate body odor. If you use underarm products – deo sticks, roll-ons, sprays – they may buildup eventually. Hence, occasional armpit detox can help you. However, consult a dermatologist if nothing seems to work and body odor and excess sweating are bothering you.
Sources
Articles on StyleCraze are backed by verified information from peer-reviewed and academic research papers, reputed organizations, research institutions, and medical associations to ensure accuracy and relevance. Read our editorial policy to learn more.
Recommended Articles
The following two tabs change content below.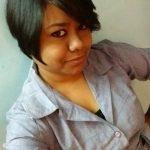 Ramona is a journalist-turned-content writer. She holds a Master's degree in English Literature and has been writing for the digital world for over five years. She specializes in writing for Skin Care. She has done a certificate course titled 'Dermatology: Trip To The Skin', offered by Novosibirsk State University. She believes that beauty begins with a good skin care regimen and is on a mission to eliminate all toxins from her routine. She helps and guides readers in selecting products and ingredients specific to their skin type/issue. When Ramona is not working, her books and passion for music, good food, and traveling keep her busy.