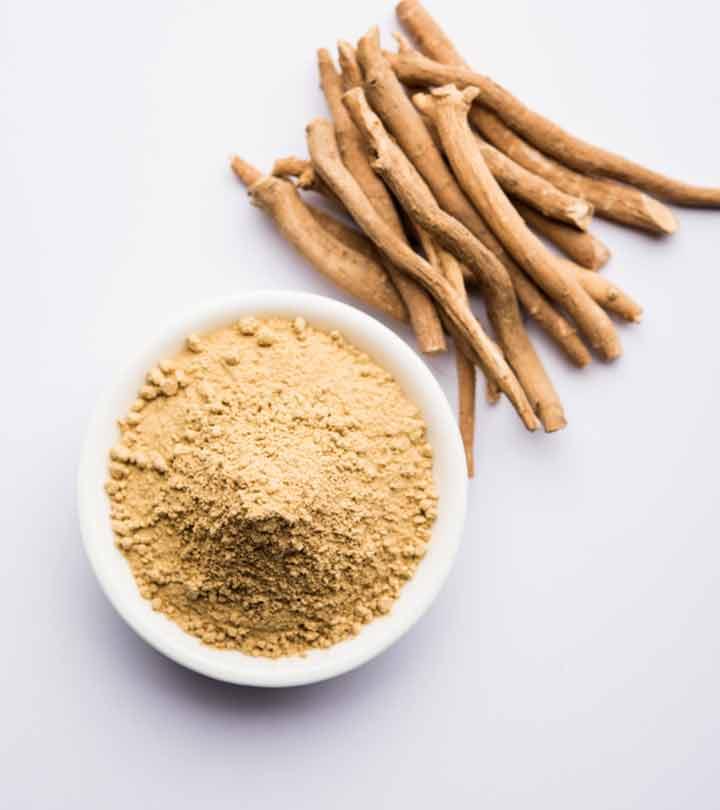 More people are ditching toxin-laden products and moving towards gentle, natural, and effective remedies to restore their hair health. This is one reason ancient healing practices like Ayurveda are witnessing a resurgence in popularity. One such ayurvedic herb particularly known for promoting hair health is ashwagandha. Its powerful antioxidant and anti-inflammatory properties may help treat scalp issues and potentially stimulate healthy hair growth. Here, we discuss ashwagandha and its benefits for your hair. We also tell you how you can incorporate it into your hair care routine.
What Is Ashwagandha?
Ashwagandha, also called Withania somnifera, is a small evergreen shrub that grows in India, the Middle East, and parts of Africa. The fruits, leaves, and roots of the plant are traditionally used in Ayurveda, Siddha, Unani and Chinese medicine (1)
Ashwagandha has gained popularity in the past century for boosting hair health. Preliminary scientific studies on the plant's efficacy in treating hair issues show promising results (2).
Read on to learn more about the benefits of ashwagandha for hair.
How Can Ashwagandha Help In Promoting Hair Health?
Ashwagandha's potent adaptogenic, anti-inflammatory, and anti-stress properties may help promote hair growth. Keep reading to know more.
1. May Help Treat Stress-Related Hair Loss
Increased levels of stress hormones in your system can lead to hair loss. Ashwagandha has natural mood-boosting properties that help manage stress and anxiety (1). It may effectively reduce stress-induced hair loss.
2. May Strengthen Hair
Ashwagandha is a rich source of antioxidants and protects against cellular damage caused by free radicals (1). Antioxidants are known to preserve the shine of hair fibers and even protect them from UV radiation (2). 
3. May Nourish Your Scalp
Ashwagandha extracts possess antibacterial and anti-inflammatory properties that soothe an irritated and itchy scalp (1). Topically applying the herb can boost scalp blood circulation and promote the delivery of vital nutrients to your hair follicles. Consistent use of ashwagandha may help treat dandruff, psoriasis, incessant scalp itch, eczema, and other conditions caused by inflammation. However, more research is warranted in this regard.
4. May Repair Damaged Hair
Ashwagandha stimulates DHEA (Dehydroepiandrosterone) production, which boosts the production of collagen and sebum on your scalp (3). Collagen may help repair dry and damaged hair. However, more research is warranted in this regard. Â 
5. May Reverse Premature Hair Graying
Anecdotal evidence suggests that ashwagandha may stimulate melanin production. Melanin is the pigment that gives hair a dark color, and the restoration of lost melanin may reverse premature hair graying (4).
More research is warranted to further understand these benefits of ashwagandha. But you may still use it as it is generally considered safe. We discuss its ways of use in the next section.
How To Use Ashwagandha For Hair
Ashwagandha products can be applied topically in the form of hair masks, oils, and shampoos. The extracts of the plant are also available as capsules or powders that are meant for oral consumption.
Here are a few ways you can use ashwagandha for hair.
1. Enriched Ayurvedic Hair Care Products
You can use ayurvedic hair care products such as hair oils, shampoos, and conditioners that have been enriched with ashwagandha extracts. You can also add some ashwagandha powder to your regular shampoo or conditioner and use. Â 
2. Hair Masks
The best way to use ashwagandha for hair regrowth is to apply the powder as a nourishing hair mask. We go over some recipes below to get you started:
For Normal To Oily Hair
You Will Need
2 to 3 teaspoons of ashwagandha powder

Half a cup of warm water
Instructions
Add ashwagandha powder to half a cup of warm water and mix well.
Apply this paste to your scalp and massage with your fingertips in circular motions.
Leave it on for 30 minutes.
Wash with normal water and your regular shampoo.
For Dry Hair
You Will Need
2 to 3

teaspoons of ashwagandha powder

1 to 2 teaspoons of hibiscus powder

Half a cup of coconut milk
Instructions
Mix the

ashwagandha

and hibiscus powders with the coconut milk and make a smooth paste.
Apply the ashwagandha paste to your scalp and hair.
Leave it on for half an hour.
Wash with normal water and a herbal shampoo.

 
3. Oral Supplements
Ashwagandha extract is readily available in the form of capsules and gummies. You can take an oral supplement with your breakfast or lunch to incorporate the herb into your regular diet. However, consult your doctor before take any supplements.
4. Make A Tea
Another way to consume ashwagandha for hair loss is to add a teaspoon of the powder or a small piece of the root to one cup of water and bring it to a boil. You may add a few drops of lemon juice to enhance the tea's taste and smell.
5. Have It With Water
Stir 1 to 2 teaspoons of ashwagandha powder into a glass of plain water and have it in the morning. This method is very effective (though not as popular due to the powder's strong herbal scent). You may add the powder to your green juices or smoothies to mask its distinct flavor. 
Before you start using ashwagandha, it is important to be aware of its side effects, if any.
Does Ashwagandha Have Any Side Effects?
Ashwagandha is generally considered safe for most people. However, heavy doses of the herb, when taken by mouth, might cause diarrhea, stomach upset, and vomiting. Those who suffer from severe gastric irritation or ulcers and liver issues should avoid ashwagandha (5). Limited research is available on the safety of the herb for pregnant and breastfeeding mothers. Stay safe and avoid use.
Ashwagandha may also make the immune system more active (6). As per anecdotal evidence, people with auto-immune diseases like multiple sclerosis (MS), lupus (systemic lupus erythematosus, SLE), rheumatoid arthritis (RA), or other conditions should not use it. The herb might aggravate such health issues. Those with thyroid diseases should not take ashwagandha without the advice of their doctors. Consult your health care provider for more information.
In Closing
Ashwagandha has been used for centuries across the world to promote better overall health and boost immunity. It is also believed to treat various hair-related disorders, even though more conclusive research is needed to validate these claims.
Anecdotal evidence suggests that using ashwagandha regularly leads to healthier and shinier hair in the long run. The herb also nourishes your scalp and makes hair stronger. If you are looking for natural remedies to improve your hair health, you should definitely give ashwagandha a try. But do consider its adverse effects and consult your doctor if you experience any symptoms.
Frequently Asked Questions
How long does ashwagandha take to promote hair growth?
Concrete research is limited in this regard. You need to use ashwagandha regularly for several weeks to start seeing new hair growth. Talk to your health care provider for more details.
Does ashwagandha increase facial hair?
Ashwagandha may promote healthy beard growth in men but does not lead to excess facial hair growth in women. Research is limited.
Does ashwagandha reduce DHT?
There is no conclusive evidence to prove that ashwagandha reduces DHT.
Sources
Articles on StyleCraze are backed by verified information from peer-reviewed and academic research papers, reputed organizations, research institutions, and medical associations to ensure accuracy and relevance. Read our editorial policy to learn more.
The following two tabs change content below.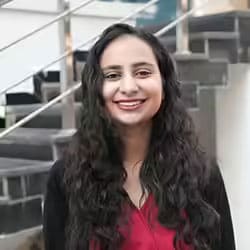 Arshiya Syeda is an editor and certified counselor. Ever the lover of the written word, she served on the editorial boards of her school and college newsletters. Writing articles on hairstyles, hair care, and nutrition helped her combine her love for reading, writing, and research. As an editor, she helps her team members deliver polished and meticulously researched content. Arshiya is fluent in English, Urdu, and Hindi and aims to become a multilinguist by learning German and teaching herself American Sign Language (ASL).