Astaxanthin For Skin: An In-Depth Guide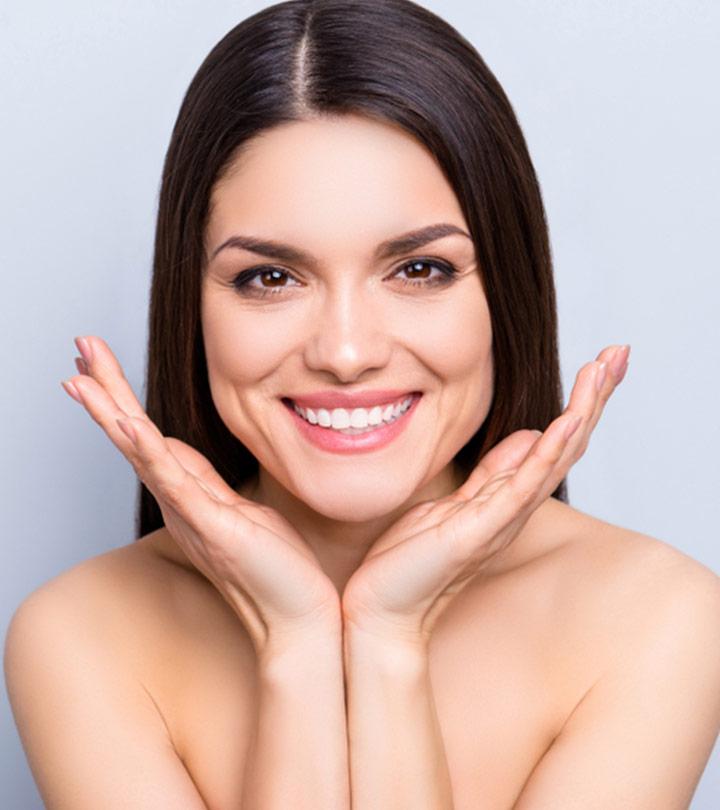 One ingredient that is doing the rounds in the die-hard skin care circles is astaxanthin (ASX) (pronounced as 'asta-zan-thin'). This powerhouse of an ingredient possesses an unusual amount of antioxidants, making it an instant hit in the skin care domain (1). It is a type of carotenoid found in the marine world of algae and aquatic animals – including salmon, trout, red sea bream, shrimp, and lobster – as well as in birds such as flamingos and quails (2). If you have come across this ingredient in a variety of skin care products, we are not surprised.
In this article, we will look at the potential benefits, side effects, precautions, and uses of astaxanthin for the skin. Let us jump right in!
What Is Astaxanthin?
Astaxanthin is a pigment molecule that is a member of the carotenoid family found in certain marine/freshwater algae. In simpler words, it is the yellow, orange, and red pigments that are produced by plants, algae, and bacteria.
One of the reasons why it has gained traction is because it is a potent antioxidant. In other words, it is helpful for addressing all kinds of skin issues – reducing skin wrinkles and age spots, enhancing skin elasticity and texture, and increasing the moisture content of the skin (3).
Now, let us look at the benefits of astaxanthin and its uses in skincare.
Top 5 Benefits Of Astaxanthin For Skin
Astaxanthin has some great benefits for skin that are backed by scientific research. Research suggests that it has photoprotective, antioxidant, and anti-inflammatory properties (4). In a nutshell, if you have extremely dry and damaged skin, astaxanthin may just be the ingredient you need to add to your daily skin care routine. Here is a quick run-through of its skin care benefits:
1. Protects The Skin Against Free Radicals And Sun Damage
Oral astaxanthin supplementation can protect the skin against damaging UV rays by suppressing the cell damage that is caused by free radicals (5). In fact, this ingredient can even slow down the growth of skin cancer cells and help maintain healthy skin.
2. Reduces Dryness
According to a study conducted in Japan, astaxanthin aids in reducing the loss of skin moisture and improves the texture of rough skin (5).
3. Treats Inflammatory Skin Diseases
Considering that astaxanthin prevents the damaging effects of UV rays on the skin, this ingredient is an important component of several anti-inflammatory drugs that help treat inflammatory skin diseases such as psoriasis and atopic dermatitis (AD) (4).
4. Prevents Wounds From Becoming Worse
According to research done on rats, astaxanthin has significant antioxidant properties that help activate the cellular antioxidant defense system. This helps in protecting the skin against early burn wound progression and accelerates wound healing (4).
5. Delays Skin Aging
Research also indicates that ASX may play a promising functional role in treating and preventing skin aging and promoting overall skin health (4). Using a topical cream containing ASX combined with other active ingredients can significantly reduce wrinkles and puffiness under the eyes and on the cheeks after two weeks of use (4).
6. Improves Skin Moisture And Elasticity
A study was conducted in Italy on women who were given 2 mg of ASX. After six weeks of ASX treatment, significant improvements were observed in their skin moisture levels and elasticity (4).
Now that you have a good understanding of astaxanthin's skin benefits, let's understand how to use it in the right dosage and with the right precautions to keep in mind.
How to Use Astaxanthin The Right Way
Astaxanthin can be used by people of all ages and skin types. It is particularly useful for people with sensitive skin, owing to its anti-inflammatory properties, which aid in reducing skin redness, sensitivity, and inflammation.
If you have dry and damaged skin, using astaxanthin the right way can make a big difference. This ingredient can be used twice every day – morning and night – in the form of a serum, moisturizer, or oil. Make sure to read the label and conduct a patch test to ensure that you are not allergic to ASX.
Astaxanthin pills can also be taken orally. You can take astaxanthin in doses of 4 to 40 mg daily for up to 12 weeks or 12 mg daily for 6 months. You can combine it with other carotenoids, vitamins, and minerals at 4 mg daily for up to 12 months.
To figure out the ideal dosage for your skin – when using either topically or orally – consult a dermatologist.
Pro tip: Astaxanthin works extremely well with moisturizers and should ideally be used with other products containing antioxidants like vitamins C and E to boost its effectiveness.
Finally, let us talk about the side effects of astaxanthin.
Side Effects Of Astaxanthin
Astaxanthin is safe to use when used topically. However, if you are ingesting it, this ingredient can have side effects. Here are a few precautionary measures to keep in mind when consuming astaxanthin in any form (6):
Speak to your dermatologist to figure out if you are allergic to astaxanthin or related carotenoids.
Do a patch test before you start using ASX topically.
If you have a bleeding disorder, consult a physician before consuming ASX.
It may lower your blood sugar levels and blood pressure so keep monitoring both routinely.
If you have a hormonal disorder or are on any kind of liver medication, consult your doctor prior to ingesting it.
If you are on immunosuppressants or have an auto-immune condition, consult your doctor before taking ASX.
ASX may lower your serum calcium levels if you are suffering from hypocalcemia, osteoporosis, or a parathyroid disorder.
It can cause severe abdominal pain and aplastic anemia.
If you are pregnant or lactating, avoid this ingredient.
This ingredient is not safe to be consumed by children (below 18 years of age).
The Bottom Line
Astaxanthin is a naturally occurring carotenoid that has been hailed as the perfect ingredient for skin revitalization and anti-aging. In fact, it is considered to be one of the strongest, most potent antioxidants in nature. It prevents oxidative damage due to UV rays and inhibits free radical formation. At the end of the day, you are left with glowing, youthful, moisturized, and supple skin.
Try this superb ingredient, but make sure to consult your dermatologist before you start using it.
Frequently Asked Questions
Can astaxanthin delay aging?
Yes, owing to its anti-inflammatory and antioxidant properties, astaxanthin has anti-aging effects and can delay aging (7).
How long does astaxanthin take to work?
Astaxanthin should be taken for at least two to eight weeks to get the desired results. Please speak to your dermatologist to understand the ideal dosage and frequency.
Should I take astaxanthin in the morning or at night?
It is best to take astaxanthin during the day, either with or immediately after a meal.
Can I take astaxanthin during pregnancy?
Avoid taking astaxanthin during pregnancy.
Does astaxanthin lighten the skin?
Astaxanthin may lighten dark spots and age spots and reduce skin pigmentation by preventing excess melanin formation.
Does astaxanthin help with acne?
Astaxanthin may help clear up your skin, but it has not been scientifically proven yet.
Will astaxanthin turn my skin orange?
No, when taken at the right dosage, it will not turn your skin red or orange.
What should you look for in an astaxanthin supplement?
Go for all-natural astaxanthin and check where it is being sourced from. Make sure to look for indicators of safety and purity.
7 Sources
Articles on StyleCraze are backed by verified information from peer-reviewed and academic research papers, reputed organizations, research institutions, and medical associations to ensure accuracy and relevance. Read our editorial policy to learn more.
Recommended Articles
The following two tabs change content below.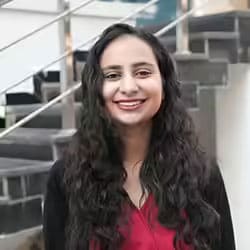 Arshiya Syeda is an editor and certified counselor. Ever the lover of the written word, she served on the editorial boards of her school and college newsletters. Writing articles on hairstyles, hair care, and nutrition helped her combine her love for reading, writing, and research. As an editor, she helps her team members deliver polished and meticulously researched content. Arshiya is fluent in English, Urdu, and Hindi and aims to become a multilinguist by learning German and teaching herself American Sign Language (ASL).