20 Amazing Auburn Hair Color Ideas You Can't Help Trying Out Right Away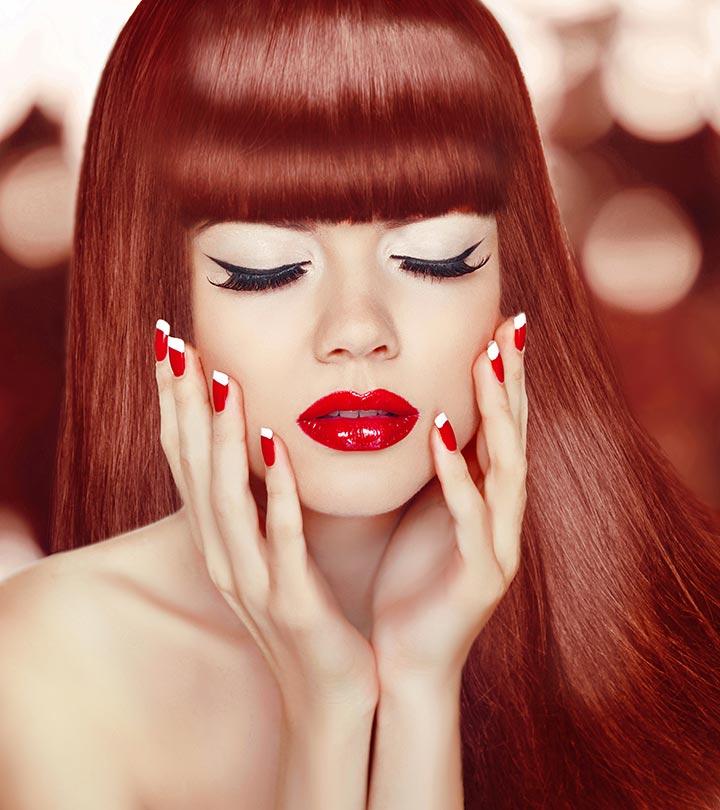 You turn around and your hair is just a flash of fiery red that no one can take their eyes off of. Wouldn't you love that to be your look? I sure would! And to have that sort of effect on people all you need to do is color your hair in a luxurious shade of auburn. Auburn is a gorgeous shade that lies somewhere between red and brown on the color spectrum and is often referred to as dark ginger. Women who sport this hair color have a dark, sexy, mysterious look. And, you can too! From balayage to highlights to root melt, there are a variety of ways you can sport this mesmerizing hair color.
But first, let's look at how you can get this hair color right from the comfort of your home.
How To Color Your Hair Auburn At Home
What You Need
Box of auburn hair color (2 boxes if you have long hair that goes past your shoulder)
Old towel
Hair brush
Sectioning clips
Vaseline
Bowl
Rubber gloves
Hair dye brush
Shower cap
Hair tinting brush
Shampoo
Conditioner
How To Color Your Hair
Wrap an old towel around your shoulders so that you don't stain your clothes red.
Brush out all the knots and tangles from your hair to prevent your auburn hair color from turning out patchy.
Partition all your hair – first horizontally, and then vertically, and divide it into 4 sections.
Roll and clip up 3 sections of your hair, leaving loose one of the front sections to start dyeing first.
Apply Vaseline all along your hairline and on your ears so that you don't stain your skin with the auburn dye.
Put on your rubber gloves.
Follow the instructions given on the box and mix the hair dye thoroughly in a bowl.
Picking up half-inch sections of hair at a time, start applying the hair dye from the ends and work your way up the length of your hair. Stop applying dye at about 1 inch below your roots.
Use your fingers to work the dye into and all along the length of your hair.
Repeat this process until you have applied the auburn hair color on all four sections of your hair.
Put a shower cap on and leave the dye in for the duration of time indicated on the box for the color to develop.
Wash off the dye with water until the water runs clean.
Wait for an hour before shampooing and conditioning your hair.
Well, now that you've perfected your auburn hair color, let's now turn our focus towards all the gorgeous ways that you can style this amazing shade.
20 Amazing Styling Ideas For Your Auburn Hair Color
1. Rose Gold Auburn
While auburn is a hair color that has firmly established itself as a classic, rose gold is a trending color that's all the rage these days. This light auburn color style with a rose gold undertone running through it makes for a truly unique hair look. Enhance the beauty of this color by styling it in a short curly bob.
2. Streaks Of Auburn
If a full head of auburn hair is too much for your liking, perhaps just a light touch of this color will suit your taste. Highlight your dark brown hair with streaks of vivid auburn to create a style of contrasts that is a vision to behold. What's more is that this color style comes to life when done up in a braided style or updo.
3. Molten Auburn Gold
When it comes to hair color, the more seamlessly blended it is, the better. This color look operates on exactly that principle. A beautiful brown-toned auburn at the roots melts into a rich golden blonde towards the ends to create this stunning dual color hair look.
4. Multidimensional Auburn Balayage
Why go for just one shade of auburn when you can sample a bunch of them in one go? That's right! You could go for a mesmerizing multidimensional balayage look by streaking your hair with ginger,  brown, and purple toned auburn shades that will wow everyone the moment they lay their eyes on it.
5. Cayenne Auburn
Spice up your boring old naturally brown hair by adding a touch of auburn to it. Add a predominantly brown toned auburn at the edges of your brown hair to add a dash of cayenne tinted spice to it. The blink-and-you-miss-it element of this color is what makes it so beautiful.
6. Russet Auburn
You know they say – go big or go home. And you sure will be going big with this vibrant hair color. Color all your hair with a rich shade of russet auburn to go all out. Cut your hair to a modest shoulder length and style it in waves to add an element of maturity to an otherwise bombshell look.
7. Electric Auburn
You know which super villain had the best hair? Poison Ivy from the DC comic universe. With her flaming red hair and neon green body suit, there's no way that you didn't sit up and take notice of her. You too could become the center of attention of every room you walk into by going for a bright auburn all-over hair color look.
8. Emerald Edged Auburn
Let out your inner punk rock princess and rock this funky hair color look. And what better way to do it than with some gorgeous jewel tones? With a vivid auburn shade as your base, highlight your hair with rich emerald green highlights to create a stunningly colorful hair look.
9. Auburn Apricot
If you want to keep your hair color towards the more natural shades of the color spectrum, here's a look that will get the job done. This apricot tinted dark auburn shade is subdued but has a gorgeous flair of its own. This color job's muted look will lend you an air of mystery.
10. Satin Auburn Melt
You know, it's amazing how you can create texture in your hair with the help of hair color. Take this look, for instance. This molten auburn color job with copper edges has a sultry glossy feel to it that will make your hair look salon styled 24/7.
11. Copper Toned Auburn
Putting a metallic twist on regular hair colors is all the rage these days. And for a good reason too, as they add an edgy vibe to an otherwise normal look. One style you can experiment with this way is an auburn based look highlighted with a metallic copper shade. Style this look in curls to make full use of the dimension this color job creates.
12. Multicolor Auburn Sorbet
Sometimes, going for a sober hair color look does not cut it. Sometimes, you've got to let go off all your inhibitions and go crazy. This color job is meant to do just that. This auburn based color with shades of magenta, purple, and peach streaked all over it is nothing less than a work of art.
13. Deep Berry Auburn
Be it on your lips, clothes or hair, deep berry shades are a sure shot winner on all skin tones. This dark raspberry tinted auburn is perfect for someone whose personal style is more natural and subdued. Since it's such a dark shade, it also requires lesser maintenance and root touch-ups.
14. Ginger Auburn
What's better than one shade of red? Two shades of red, of course! Go for a deep auburn hair color complemented with bright ginger highlights to create a sexy and youthful look. Not to mention that the highlights give it a sweet sunkissed look. This color job looks best when styled in curls on waist-length hair.
15. Dusty Auburn Balayage
Nail that corporate hotshot look right in the head by sporting this elegant balayage style. Done up in shades of dusty brown and light auburn, this color job perfectly treads the line between chic and graceful. Get your hair cut in an angled long bob to complete your boardroom ready look.
16. Reverse Auburn Root Melt
Usually when you go in for a root melt, a darker shade at the roots melts into a lighter shade towards the ends. This look puts an unexpected twist in this coloring style. Here, a gingery auburn shade at the roots slowly blends into a dark mahogany brown towards the ends to create this sexy look.
17. Strawberry Auburn
Going for that elegant hair look that you would imagine a trendy boutique owner to have? Or perhaps a celebrity stylist? Well, then this soft strawberry tinted auburn is exactly what you're looking for. This understated auburn shade, when done on a long bob, is bound to make you look like a million bucks.
18. Muted Auburn
Just because auburn is a shade of red doesn't mean that it has to be super bright and in-your-face. There is a myriad of softer, more mature options that you can choose from. This dark auburn shade with dark grey and brown undertones is an excellent example of the same.
19. Flaming Auburn
Looking to completely transform your look and rise up from the ashes of your boring hair color like a phoenix? Then there's no better hair color to go for than this fiery auburn color that looks like it's about to burst into flames every time it's touched by sunlight!
20. Champagne Auburn
Girl, show off your love for champagne by sporting this auburn look that is as stunning as it gets. The champagne undertone of this light auburn look works to create the perfect shade of rosé wine on your hair. Just part your hair on one side and leave it unstyled to make the most of this gorgeous hair color.
And there you have it, folks! Our rundown of the top styling ideas for auburn hair color. Hope you found some styles that tickled your fancies. Comment below to let us know which auburn color style you're dying to try out right away!
Recommended Articles
The following two tabs change content below.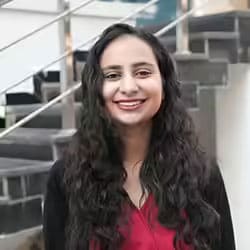 Arshiya Syeda is an editor and certified counselor. Ever the lover of the written word, she served on the editorial boards of her school and college newsletters. Writing articles on hairstyles, hair care, and nutrition helped her combine her love for reading, writing, and research. As an editor, she helps her team members deliver polished and meticulously researched content. Arshiya is fluent in English, Urdu, and Hindi and aims to become a multilinguist by learning German and teaching herself American Sign Language (ASL).