15 Things You Should Never Wear To A Wedding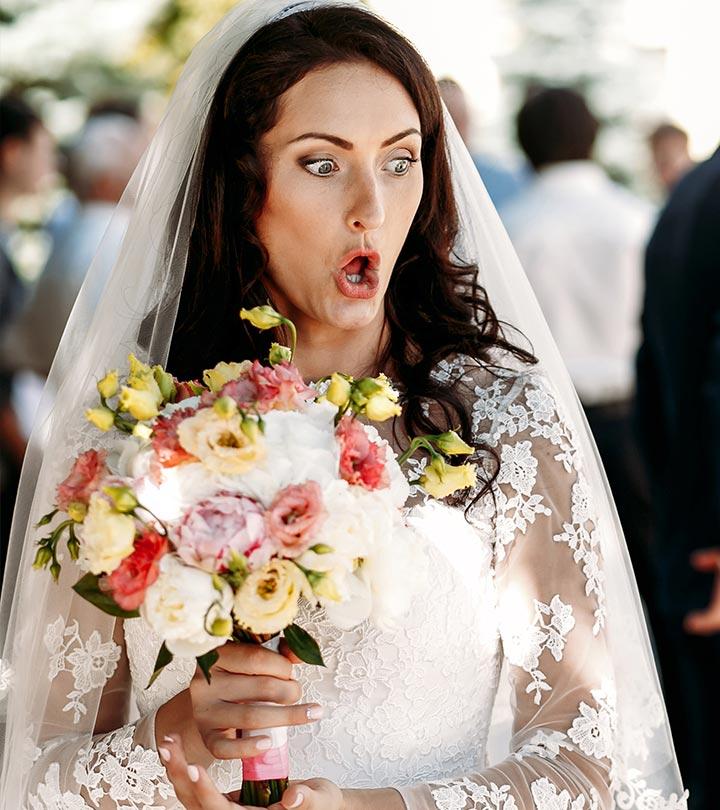 Weddings are fun, especially when it's not you who is committing to a life-long relation. You still get to doll up, have a good time, drink and dance the night away. OK. Let me make it clear, I'm kidding because I don't have a real problem with marriage. Anyway even if you are a guest, a few things need to be taken care of. I mean dress up appropriately, and for the most part, show up on time, that's all there is.
After being a witness to some crazy stories, I decided to write about something that not everyone talks about. What not to wear to a wedding. Let's save us some embarrassment. Go over the list and you know what I am speaking about.
What To Wear To A Wedding – 15 Things Do's And Don'ts
1. Don't – Wear White/Ivory Or Anything On Those Lines; Do – Pastels Or Pinks
This is quite obvious, isn't it? But we will go ahead and say this anyway. White is a big no-no, ivories and off-whites are a no-no, and anything else that remotely falls under this category is a BIG no-no. If you're not the bride, chances are it's not your big day (Duh-uh), so steer away from anything that falls under this bucket. However, after you refer to point 15, go ahead with anything close to pastel, peach or pink undertones. There is no trouble there as long as, again – Not white! I might sound like someone who is paranoid but some brides and families are quite sensitive about these things, and they rightfully are, considering, well – it's their big day more than yours. But, to make matters easy for you, always follow the dress code, and you should be sorted. If you're not sure, check with someone, or do whatever it takes not to mess this one up.
2. Don't – Do Black; Do – Blues
Can you wear black to a wedding? This is a gray area, and with the pace at which fashion is changing, it can be confusing. All said and done, the first thing that comes to my mind when someone asks me if they can wear black to a wedding, is a big NO. If it's used as one of the colors, it still works. But the best thing would be to ask the host. If you have the unstoppable urge to wear it, ensure that it has ruffles, it's flouncy and flowing. You showing in an LBD might not be your best case scenario.
3. Don't – Go Too Short; Do – Knee Length
Short and skin revealing dresses can be sexy and sensuous, but those have to wait for a night at the club. Wearing clothes that are extremely short or showing too much skin are considered inappropriate and should be avoided at all cost. If you're not into full-length dresses or have a shorter dress in mind, knee length or something that falls till the knees will be an ideal choice for you.
4. Don't – Wear Flip-Flops; Do – Sandals or Close Shoes
Some of us love stilettos while the rest of us swear by flats. However, if you're comfortable wearing both and loves to go on a world tour in your flip flops or whatever your other excuses are, these are not meant for a wedding. Meet somewhere in the middle. If heels are not your thing go with wedges, platforms or sandals to say the least. I know some women think they can be smart about it and camouflage them under the sweeping hemline of their long dresses. But no, It matters to them a lot. The hosts plan their event a certain way, and the least we could go is follow the dress code
5. Don't – Denims; Do – Trousers
Some weddings have specific themes, and a few couples break the monotony with interesting dress codes, destination weddings, venues, etc. Unless you got one of them and it's categorically mentioned as denim, you cannot wear them to a wedding. Jeans – distressed or not, jumpsuits, dungarees, shorts, leggings or anything in this fabric is not acceptable. Depending on which country or city you live in, formal trousers might be a saving grace. Like I already mentioned, just check with anyone, someone, but just be sure.
6. Don't – Try Playsuits; Do – Tailored Jumpsuit
Playsuits are purely meant for the beach. That said, even if you're attending a destination beach wedding, more often than not there is a dress code and it might not include a playsuit. We are still expected to show up in clothes that are decent, appropriate and wedding-like. However, tailored two-piece jumpsuit with matching fine jewelry is a classy option and considered chic and stylish.
7. Don't – Shorts; Do – Skirts
Just like short dresses, shorts in any format or fabric is not an option. So don't even think about. You can go all about complaining how hot and humid it gets during summer, but it's hardly a day's affair, so let's try and deal with it like adults. Shall we? If it's summer or outdoors or both; choose smooth fabrics, soft colors and avoid body-hugging dresses. Go with an airy or flowing pattern that is stylish yet comfortable. Also, you can choose skirt and corset tops or something else in those lines that make-do for dresses.
8. Don't – Do See-Through; Do – Sheer
Sheer and illusion necklines, sleeves and hemlines are a fad right now. However, sheer by no means is equal to see-through. There is a time and place to wear them, but someone else's wedding is definitely not on the list. Stick to illusion necklines, capes or sleeves to get some heads turning and for all the right reasons.
9. Don't – Go Backless; Do – Try Deep Necks
So here's another misconception for a lot of us. Backless and deep necks are a different ball game altogether. They are not the same. The design aesthetic of both of these patterns are radically different, and they are made in a certain way for a reason. No, I'm not asking you to go with Chinese collars, but deep necks are totally under our control especially if you're making them from scratch. Most designs look great with deep or pot necks but leave it to that. Backless dresses get you a lot of attention and the kind the bride might not greatly appreciate.
10. Don't – Plunge Neck Lines; Do – Strapless or Sweetheart Necklines
There's strapless, sweetheart, bateau, boat, V – necklines and then there is a deep V, plunge V etc. The former ones are okay, but the later not so much. If you think wearing necklines that literally plunge deep into the oblivion is sexy, it is far from it. Honestly, they give a sleazy vibe, which is not something you want. Instead look for something that is equal parts graceful and sensuous.
11. Don't – Go All Out With Make Up; Do – Mellow Down
You do not want to be part of an epic Youtube fail, do you? So, stick with the makeup that is tried, tested and you're absolutely sure of unless it is subtle. This will mostly save you from some embarrassment than grossing out your hosts. You don't have to be a minimalist, but try and be that anyway.
12. Don't – Do Visible Bra Straps; Do – Strapless or Stick ons
Do not wear bold and visible bra straps. A little peek-a-boo of straps with tanks, racerbacks and some T-shirts is totally in. But this does not apply when you dress up for a wedding or a formal set. It is still an undergarment and not meant to be seen. There are a million options out there customized for any neck design. If nothing else works, go with silicon stick-ons. While at it, it's also worth mentioning that you have to be watchful about your panties. Nothing ruins an outfit like a panty outline – so remember to go seamless.
13. Don't – Animal Prints; Do – Patterns or Polka Dots
Animal prints in any country or set up are unacceptable as wedding wear. Again like we discussed before unless you get a memo and it says animal prints – DON'T! Polka dot dresses and other patterns are still considered cute, so you could try that instead.
14. Don't – Choose loud colors; Do – Tone it down
Loud and neon colored dresses will make you stick out like a sore thumb because you might be the only one in them. No matter how over the top weddings are, it has to still be understated and elegant. There is a method to every madness, and we need to know how to deconstruct it. Too much of anything is too good for nothing.
P.S – Use of combo colors is a strict no-no.
15. Don't – Match With Bridesmaids; Do – Ask If In Doubt
Do not even make the mistake of matching your dress with the bride's tribe if you are not part of it. The dress she chooses will go into her treasure trove and is a really special one too. So, even if you remotely have this feeling that it might match with the bridesmaid's dress, stay away. Actually, just pick up the phone and talk to someone, and one more person just to be doubly sure. Just ask!
Hope now you are clear on how to dress for a wedding. These things vary across cultures, countries, cities, etc. So there are always exceptions to these thumb rules. Just keep in mind these simple rules and it is not all that bad after all. Most of these are a matter of courtesy and etiquettes. And every host feels honoured when the guests value their feelings. Have fun! Happy Shopping!
Recommended Articles
The following two tabs change content below.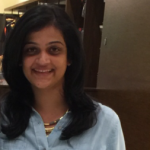 Latest posts by Pratima Ati (see all)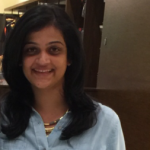 Pratima Ati
After working in Marketing and Business Development for a few years, Pratima Ati jumped ship to pursue two things she loved – fashion and writing. She's now a full-time Fashion & Lifestyle writer and has never looked back ever since. She sleeps early, reads often, and when she can't, she finally gives a closure to all the characters living in her drafts. Sometimes, they pass off as poetry too! That, and her training in Indian classical music and playing (learning) the veena keep her sane, civil, and bearable.