Avril Lavigne Tattoos And The Meaning Behind Them
Tattoos are sketches or images which are drawn towards the outward bed of the epidermis. They are very beautiful and appealing in nature, attracting today's generation. Tattoos in the archaic times were meant to hold different meanings and symbols which tended to depict various diversities of culture and religions. Here is a concise list of Avril Lavigne tattoos, Avril, a French and Canadian pop singer-songwriter loves to express her feelings through meaning oriented tattoos.
Avril Lavigne Tattoos:
Avril Lavigne has always has deep fantasies about tattoos and has got numerous tattoos sketched all over her body and to check out all her best designs, refer below:
1. Wrist Star Tattoo:
This tattoo when adorned by the singer gives a very smart look. In the picture attached, the small star sketched looks very pretty and cute. The star is a symbol of expectations, fantasies and affection. A symbol of shining star brings good luck to the person.
2. Musical Note Tattoo:
The picture attached above exhibits a beautiful tattoo sketched on the left hand.  The tattoo has a sketch of an initial which is surrounded by a colorful heart. This tattoo relates to her ex-husband and they are best friends today. Later for modification, she got a musical symbol sketched under it.
3. 30th Bolt Tattoo:
Numerical tattoos are sketched by people either on their birthdays or to which they closely relate. In the year 2010, Avril on her ex-husband's thirtieth birthday along with him, got the tattoo done. The tattoo was sketched towards her left hand and a sketch of lightning was made below that. The bolt tattoo was sketched along with her boyfriend.
[ Read: Tattoos ]
4. Bold 25 Tattoo:
The star got a tattoo of the number twenty five on her twenty fifth birthdays. Avril got the sketch done in form of Roman numbers. The sketch was initially done with blue and black and henceforth was covered full with black ink. This Avril Lavigne tattoo was made in the year 2008 along with her boyfriend, who too carries a similar tattoo.
5. Avril's Nickname Tattoo:
Towards the inner portion of the star's left elbow, a sketch of the letters "Abbey Dawn" has been made. The star has got this name sketched because her father had given her as a nickname. The name was given when she was a child and this name belongs to her line of clothes.
6. Avril's Boyfriend Tattoo:
The star had got her boyfriend's name tattooed towards the right portion of her breasts. She and her friend Brody Jenner got each other's names sketched together. Brody has Avril written towards his elbow.
[ Read: Prison Tattoo ]
7. Safety Pin Tattoo:
In the year 2011, the star Avril Lavigne has got a tattoo of the safety pin done on the left portion of the neck. The importance and significance of the pin is not so well understood but as per the star it is very useful and ties a knot with people. It may hurt but also secures a person.
8. Avril's Favorite Tattoo:
In today's times the word "fuck" is very commonly used by every second person.  It is a gesture used to exhibit despair, loss, boldness etc. Avril Lavigne has this word tattooed towards the left part of her ribs. The tattoo tends to be her most favorite one and she along with her guy had got this done.
[ Read: Top 10 Gemini Tattoo ]
9. Hip Star Tattoo:
The star has various tattoos which has star sketches. Out of all of them, this Avril Lavignes tattoo tends to be the largest. Towards the left part of her hips, she has got stars of different sizes sketched. The two stars sketched are big and small. It has no colors filled and is just drawn with black ink.
10. Blue Star Tattoo:
The singer has a very sweet colorful and a pretty star done on her legs. The star is very small in size and it is blue in color. The singer has it done on the left leg.
[ Read: Best Leo Tattoos ]
Image source: 1 , 2 , 3 , 4 , 5 , 6 , 7 , 8 , 9 , 10
Hope this article was interesting illustrating Avril Lavigne tattoos. So, which tattoo inspired you the most to get it inscribed over your body? Please leave us your valuable comment.
Find more celebrity tattoo designs on this tattoo app.

The following two tabs change content below.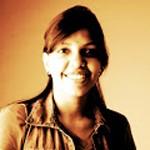 Latest posts by Shruti Goenka (see all)