How Does Ayurveda Help In Weight Loss?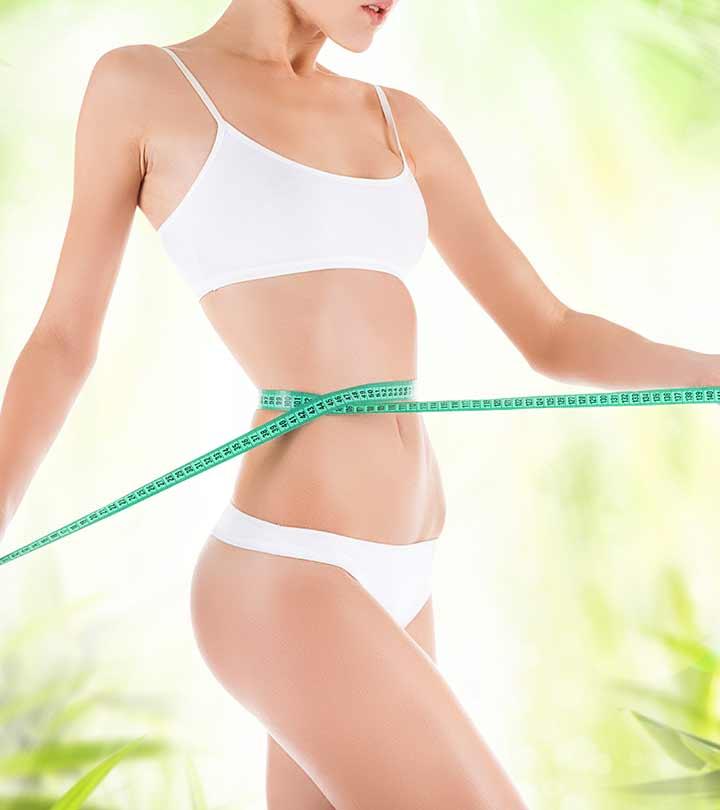 Weight gain is a universal problem. Unfortunately, very few understand the repercussions of being obese and fewer take steps to lose weight. This is likely it's may not always be feasible to follow a diet or an exercise plan. But if you want to lose weight without having to starve or sweat it out, nothing gives better results than Ayurveda. This ancient system of medicine is based on the belief that the body can be healed by striking a perfect balance between the mind and the body. It is the safest way to train your body and mind for weight loss. Ayurvedic treatment will help you to flush out the toxins, expand self-awareness, and promote inner peace. In this article, we discuss how Ayurveda works for weight loss and how to bring about a complete lifestyle change effortlessly. I can guarantee, you will not regret choosing Ayurveda over the fad diets. So, let me enlighten you.
How Ayurvedic Treatment For Weight Loss Helps?
If you are overweight, feel tired and lazy, suffer from bloating, sleep for longer hours yet don't feel fresh your Kapha is not balanced. This is known as Kapha dosha in Ayurvedic terms. To balance your Kapha, you need to follow a Kapha-pacifying diet. This diet will help to flush out the toxins.These toxins in our body are the accumulation of various impurities due to poor dietary habits, environmental pollution, and chronic stress due to hectic lifestyles. The water-soluble toxins drain out easily through urine, stool, and perspiration. But, the problem rises with the fat-soluble toxins that don't flush out easily. These impurities target the stomach, the hip, and the thigh areas mainly for getting stored as fat.
Ayurvedic techniques mainly target the 'ama' to remove toxins from the body. It does so by shrinking the fat cells effectively. The older you become, the fat disposal becomes greater. Regular implantation of this technique makes an ideal detox program for removing toxins and impurities from the body. It also prevents the chance of chronic weight gain in future. But, you have to follow 5 guidelines to make the best of the Ayurvedic treatment we will tell you about. Here are the basic 5 guidelines.
5 Guidelines For Ayurvedic Treatment To Lose Weight
1. Write Down Your Goals
The first step to take when you wish to lose weight is to write down how much weight you want to lose and in how much time. This will turn your dream into a goal. You will stay more committed towards your weight loss plans and follow a proper Ayurvedic treatment recommended for weight loss.
2. Eat Kapha Pacifying Diet
The best weight loss medicine in Ayurveda is to consume kapha pacifying diet. According to Ayurveda, Kapha dosha is one of the leading reasons for weight gain, bloating, too much attachment, fatigue, sluggishness, depression, anxiety, digestion problems, constipation, flaky lips, under-eye circles, and hair fall. Thus, eating Kapha pacifying foods will help you balance the Kapha and reduce all the above-mentioned problems.
3. Practice Yoga And Meditation
Yoga and meditation work wonders when it comes to losing weight and balancing your Kapha. You should spend at least 20 minutes on yoga and 10-15 minutes on meditation. These ancient techniques will strengthen your bones, muscles, organ functions, balance the hormone levels, reduce stress, boost metabolism, stimulate the immune system, improve digestion, and promote inner peace. All these factors are interrelated and can lead to weight loss when in balance.
4. Eat 5 Meals Per Day
It is best to avoid eating 3 large meals. Eat 5 wholesome meals throughout the day to get the best benefits. Start with a large and nutritious breakfast. Then move on to a light lunch with a substantial portion of protein and veggies. Have a post-lunch snack containing fruits or buttermilk or fat-free yogurt. In the evening, have green tea or herbal tea or fruit juice. Eat dinner by 7:00 – 7:30 p.m. You can have proteins, complex carbs, and healthy fats for dinner.
5. Exercise Thrice A Week
When yoga and meditation becomes a habit, develop a new habit of working out 3 times a week. You should get at least 20 minutes of workout. You can increase this time to 60 minutes for 3 days a week. Working out will keep you fit, and you will also be able to indulge in comfort foods every once in a while.
The area where most of us can go wrong is choosing a Kapha-pacifying diet. Therefore, I have chalked out a simple 5-meal Kapha pacifying diet plan to help you get into a healthy eating habit. Take a look.
Kapha Pacifying Diet Plan
Meal
Kapha Pacifying Foods To Eat
Breakfast (8:30- 9:00 a.m)
Sprouts + Fat-free milk + 4 almonds
Lunch (12:00 – 12:30 p.m)
Options:

Blanched veggie salad + Buttermilk
Baked fish and veggies + Buttermilk

Post Lunch (3:00 p.m)
Coconut water or a bowl of fruits
Evening Snack (5:00 p.m)
Green tea  or fruit juice
Dinner (7:00 – 7:30 p.m)
Options:

Wheat flat bread with lentil soup + 1 cup warm fat-free milk
Chicken clear soup with lots of veggies
Only following this diet plan will not bring the desired results. You should also incorporate yoga, meditation, and workout into your daily routine. Here is what you should do.
Yoga (20 – 40 minutes)
Meditation (10 – 20 minutes)
Stress is one of the reasons for weight gain. Therefore get rid of stress by meditating to promote weight loss and awareness. Here is how to do meditation for beginners.
Workout (3 times a week)
Incorporate a friendly workout routine into your daily life as you get comfortable with yoga and meditation. Here is a sample workout plan for you.
Neck rotations – 1 set of 10 reps (clockwise and anti-clockwise)
Shoulder rotations – 1 set of 10 reps (clockwise and anti-clockwise)
Arm circles – 1 set of 10 reps (clockwise and anti-clockwise)
Side crunches – 2 sets of 10 reps (left and right sides)
Upper body twists – 1 set of 20 reps
Ankle rotations – 1 set of 10 reps (clockwise and anti-clockwise)
Spot jumping – 3 sets of 20 reps
Forward lunges – 2 sets of 10 reps
Mountain climbers – 2 sets of 10 reps
Explosive forward lunges – 1 set of 10 reps
Full squats – 2 sets of 10 reps
Scissor kicks – 1 set of 10 reps
Horizontal out kicks – 1 set of 10 reps
Crunches – 2 sets of 10 reps
Pushups – 2 set of 5 reps
Plank – 2 sets of 20 seconds hold
Stretch
Apart from diet and exercise, you should also consume Ayurvedic herbs to accelerate the weight loss. Here are the recipes to prepare your morning detox water.
Ayurvedic Detox Water Recipes For Weight Loss
1. Triphala Detox Water
Ingredients
1 teaspoon Triphala powder
1 cup water
How To Prepare
Add a teaspoon of Triphala powder to a cup of water.
Stir well and let it steep for 2 minutes before drinking.
Benefits
Triphala helps in weight loss by lowering cholesterol, flushing out toxins, keeping your gut healthy, and strengthening your colon muscles.
2. Ginger And Cinnamon Detox Water
Ingredients
½ inch ginger root
1 inch Ceylon cinnamon
1 cup water.
How To Prepare
Let the cinnamon soak in a cup of water overnight.
In the morning, boil the water with the cinnamon bark, till the water gets to half the volume.
Add fresh ginger into the hot water.
Let it steep for 5 minutes.
Strain it before drinking.
Benefits
Ginger and cinnamon aids weight loss and improves digestion.
3. Fenugreek Detox Water
Ingredients
1 teaspoon fenugreek
1 cup water
How To Prepare
Soak a teaspoon of fenugreek seeds in a cup of water overnight.
Strain the water in the morning before drinking.
Benefits
Fenugreek boosts metabolism and therefore helps in weight loss.
4. Guggul Detox Water
Ingredients
½ teaspoon guggul powder
1 cup water
How To Prepare
Add half a teaspoon guggul powder to a cup of water.
Let it steep for 5 minutes before drinking.
Benefits
Guggul has anti-inflammatory, cholesterol-lowering, metabolism boosting, and antioxidant properties that boost weight loss.
5. Aloe Vera Detox Water
Ingredients
2 teaspoon aloe vera pulp
1 cup water
How To Prepare
Pour a cup of water into a blender.
Add the aloe vera pulp and give it a spin.
Pour into a glass before drinking.
Benefits
Aloe vera helps to cleanse your colon, possesses antioxidant and anti-inflammatory properties, accelerates the metabolic rate, and balances blood sugar levels.
Apart from these Ayurvedic medicines, you can also use the following.
Other Ayurvedic Medicines For Weight Loss
Brahmi
Kukil
Nerunjil
Gymnema
Ginger
Nigella sativa
Licorice
The above-mentioned Ayurvedic medicines are widely used in India to combat many health issues. But many people are curious about the safety of Ayurvedic medicines. Here is what you need to know.
Are Ayurvedic Medicines Safe For Weight Loss?
The inception of Ayurvedic treatment for weight loss and other health issues can be traced to Pre-Indus Valley Civilization. This age-old medicine is trusted by many. Many researchers have conducted scientific studies to confirm the safety and efficacy of these medicines. They have validated the safety of these drugs. Consult your doctor before taking these medicines and always follow the instructions on how to use them.
Precautions
Buy Ayurvedic medicines from a trusted seller online or an Ayurvedic pharmacy
Consult your doctor before taking Ayurvedic medicines for weight loss
Never consume in excess
Stop using it if you develop an allergic reaction
Considering Ayurveda for weight loss is a much healthier, safe, and effective option when compared to fad diets. It also works for those who do not like to be on a strict diet and workout plan. You can incorporate the goodness of Ayurvedic medicines, yoga, and meditation to stimulate your body to lose weight without having to starve yourself. Make the right choice today to bring about a permanent healthy change in your body and mind.
Cheers!
Recommended Articles
The following two tabs change content below.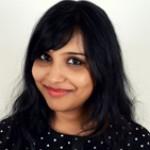 Latest posts by Charushila Biswas (see all)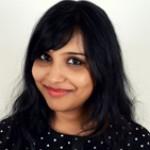 Charushila Biswas
Charushila Biswas is a Senior Content Writer and an ISSA Certified Specialist in Fitness & Nutrition. She is an alumni of VIT University, Vellore and has worked on transgenic wheat as a part of her Masters dissertation from NRCPB (IARI), New Delhi. After completing her Masters, she developed a passion for nutrition and fitness, which are closely related to human psychology. This prompted her to author a review article in 2015. She has written over 200 articles on Fitness and Nutrition. In her leisure time, Charushila loves to cook and enjoys mobile photography.