17 Ayurvedic Treatments For Dandruff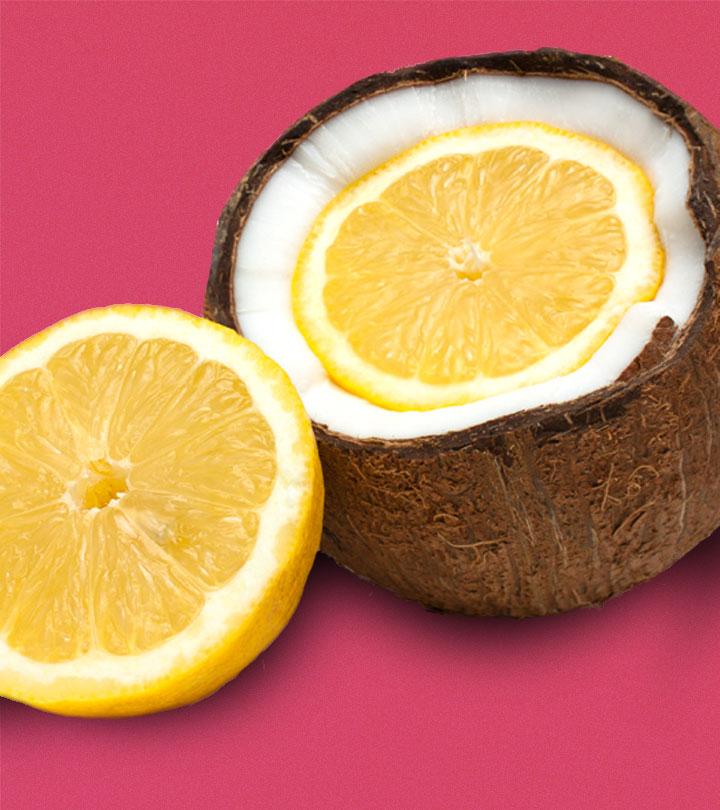 Dandruff is one of the most common scalp disorders characterized by the accumulation of dead skin cells on the scalp in the form of white flakes. This flaky layer of dead cells gets in the way of your hair breathing freely and, thus, weakens it, leaving it more susceptible to fall out. Furthermore, these scales fall on your shoulders, eyebrows, and even clothes when you comb or scratch your scalp. Therefore, those affected always feel conscious in the crowd.
Dandruff could be the result of a number of factors, such as frequent heat or cold exposure, excessive exposure to hair styling products, chronic constipation, stress, fatigue, or pollution. There are lots of shampoos that boast of clearing white flakes, but most really fail to do so. Let's take the Ayurvedic route to get rid of dandruff.
17 Ayurvedic Treatments For Dandruff
1. Camphor With Coconut Oil
Coconut oil is known for its many hair benefits. It aids hair growth and strengthens hair strands with increased thickness. It is also known to help reduce protein loss in hair. Coconut oil is high in lauric acid, which is why it can penetrate through the hair shaft and strengthen it from within (1). Camphor has antioxidant and antifungal properties, which may help in fighting the dandruff-causing fungus Malassezia (2), (3). A blend of these two ingredients could be a potent treatment for dandruff. This blend could also enhance the overall health and appearance of your hair as coconut oil helps reduce split ends, hair loss, and premature graying of hair (4).
2. Coconut With Lemon
Lemon is a key ingredient in most hair care remedies. The vitamin C and flavonoids in it can help fight dandruff (5). Mix lemon in warm coconut oil and apply it on the scalp. Leave it on for about half an hour before washing it off with a mild shampoo. Follow this remedy for at least two weeks for best results.
3. Curd With Gram Flour
The powdery texture of gram flour aids in cleansing the scalp and getting rid of dandruff flakes. The topical application of curd can make your hair shiny (6). Mix two tablespoons of gram flour in a small bowl of curd. Add half a spoon of lemon juice. Apply this mixture to your scalp and wash it off after 30 minutes.
4. Curd With Lemon
A mixture of lemon and curd can help fight dandruff and give your healthy and shiny hair (5), (6). Just a bowl of curd with the juice of two lemons squeezed in it is one of the best Ayurvedic remedies to get a clean and clear scalp.
5. Shikakai Concoction
Shikakai is a popular Ayurvedic herb that fights dandruff (7). Mix shikakai powder with crushed mint leaves, fenugreek seeds, and water. Apply the mixture all over your scalp before you go to sleep. Leave it on overnight. In the morning, rinse it off with warm water.
6. Neem Leaves With Lemon
Neem leaves fight dandruff with their antioxidant, antifungal, and anti-inflammatory properties (7), (8). Make a paste of neem leaves. Add the juice of half a lemon to it and apply it to your scalp. Leave it on for 30 minutes, then wash it off with shampoo. For best results, use this remedy twice a week.
7. Hot Oil Massage
Ayurveda recommends heating up any oil before applying it to your hair and scalp as it helps it penetrate deeper into the roots. This, in turn, maximizes its dandruff-fighting effect. Massage your hair with hot oil before going to bed.
8. Almond Oil With Olive Oil
A study done in Palestine found that olives and almonds help in reducing dandruff along with having other benefits for hair (4). Mix almond oil with olive oil in equal amounts. Apply this oil mixture to your scalp and leave it on overnight. Wash it off the next morning with a mild shampoo.
9. Vinegar Ayurvedic Remedy
Anecdotal evidence suggests that vinegar conditions your hair and assists in clearing dandruff. However, there is no scientific evidence to prove the same. Mix two tablespoons of vinegar with a cup of hot water. Use a cotton ball to dab this mixture onto the scalp. Wash it off after 30 minutes.
10. Mint Leaves With Apple Cider Vinegar
It is said that both mint leaves and apple cider vinegar help fight dandruff, but there is no scientific evidence to prove the same. Boil a cup of water mixed with a cup of apple cider vinegar. Add a few mint leaves. Once the mixture cools down, massage it into your scalp with your fingertips. Rinse it off after it dries.
11. Sandalwood Oil
Sandalwood has been used in Ayurveda as well as traditional Hawaiian medicine to treat dandruff (9). A mixture of sandalwood oil and lime juice should be massaged onto the scalp for a few minutes, then washed out with tepid water.
12. Amla Paste
A simple anti-dandruff hair pack made with amla powder, tulsi leaves, and water works wonders in treating dandruff (7), (10). Apply this paste all over your scalp and let it sit for 30 minutes. Wash it off with plain water.
13. Aloe Vera
The thick gel extracted from aloe vera leaves is a great remedy for dandruff (4). Simply spread the gel all over your hair and leave it on overnight. Wash your hair as per usual the next morning.
14. Eggs
Eggs are moderately effective for treating dandruff (4). Just apply whipped eggs to your scalp and leave them on for 20-30 minutes. Wash it off with cool water. Make sure you do not use warm/hot water as it can cook the eggs.
15. Wheat Germ Oil
Another Ayurvedic way to reduce dandruff is to deep condition the hair with wheat germ oil. Wheat germ oil is said to have antioxidant properties, which may help reduce dandruff and help in anti-aging. However, none of these effects of wheat germ oil have been proven scientifically. Massage your scalp with warmed up wheat germ oil and cover it your head with a clean towel. Don't forget to dip the towel in warm water so as to warm it up slightly. Also, make sure to squeeze excess water before you wrap it around your head. Wait for about half an hour, then wash your hair with water.
16. Black Pepper Powder
Black pepper powder, blended with milk and fresh lime juice, is known to provide a great solution for dandruff. Black pepper has antifungal properties, which helps in reducing dandruff and keeping the scalp clean. This concoction is supposed to be applied to the scalp thoroughly and left on for an hour. Rinse it off with plain water.
17. Fenugreek Seeds
Fenugreek seed paste, prepared by soaking the seeds in water overnight and mashing the next morning, is highly beneficial in treating dandruff (11). Apply the paste to your hair and scalp for 30-45 minutes before rinsing it off. Besides being one of the best Ayurvedic dandruff treatments, it is also very effective in curing hair loss (4).
To find out how to use these Ayurvedic ingredients to treat dandruff, check out this video!
Try out these Ayurvedic dandruff treatments, and you will see why they are preferred over other treatments.
11 sources
Stylecraze has strict sourcing guidelines and relies on peer-reviewed studies, academic research institutions, and medical associations. We avoid using tertiary references. You can learn more about how we ensure our content is accurate and current by reading our
editorial policy
.
Recommended Articles:
The following two tabs change content below.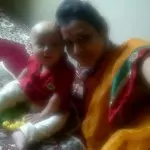 Latest posts by Khushboo Mehta (see all)