4 Ayurvedic Medicines For Weight Gain
Popularity of Ayurveda has revived in recent times due its holistic approach that owns a heritage of 5,000 years in medicine. Meaning of the word 'Ayurveda' is 'science of longevity', and it prescribes comprehensive solutions for all sorts of ailments and disorders. Most of the ayurvedic treatments base on dietary solutions that are inexpensive and simple to follow. Ayurveda also stresses on meditation and yoga so as to induce proper energy balance in human body. For its wholesome approach, Ayurveda has remedy for even critical ailments, which allopathy fails to address. Likewise, underweight people can enjoy some of the best effective treatments of Ayurveda in order to reach a standard bodyweight.
Why Ayurvedic Medicine to Gain Weight?
You can trust on Ayurveda for several reasons. Primarily, ayurvedic doses are mild. Secondly, most of the ayurvedic medicines do not have side effects. Finally, ayurvedic medicines are inexpensive and easily available everywhere. Ayurveda is completely safe because all medicines are derived from nature and do not mostly include harmful chemicals. Here are some well-known ayurvedic medicines, which help to induce bodyweight.
Ayurvedic Medicine for Weight Gain:
1. Chyavanprash:
Chyavanprash is the most popular and well-known tonic for weight gain. It is a fine combination of various nutritious herbs of nature, which help strengthening the bones and muscles of the body. These ingredients help to improve immunity system to great extent and it is possible to raise weight with regular intake of Chyavanprash. This tonic is suitable for people of all age and sex. Consuming two spoons of Chyavanprash ensures better blood circulation and helps to revitalize the worn-out vital elements inside the body. Chyavanprash makes the digestion process fast and therefore makes you feel hungry sooner. Available at all major stores, Chyavanprash happens to be a sure shot medicine for weight gain.
[ Read: Top 10 Remedies For Weight Gain ]
2. Ashwagandha Churna:
This is a well-known herb having miraculous effects on weight gain. The churna is used in several medical preparations for its rich nutritional benefits. For its multifaceted benefits, the herb is also known as 'Indian Ginseng'. When consumed with a high calorie diet, ashwagandha churna must help in gaining body weight. Ideal dose of this herb is 100 mg a day. Ayurveda centre is one popular place where all popular ayurvedic medicines including ashwagandha churna are available.
3. Saatavari:
Popularly known to be helpful for pregnant women and lactating mothers, saatavari is also helpful for increasing body weight. This herb is an excellent hydrator that helps to maintain the fluid balance inside the body. In addition, saatavari also improved digestion system to a significant extent. Himalaya herbals are leading manufacturers of saatavari in India.
4. Annonna Squamosa:
Annonna Squamosa is the scientific name of custard apple, which is considered as the best fruit for increasing body weight. The fruit promotes body weight successfully by counteracting anorexia and strengthening the body muscles effectively. A custard apple a day is sufficient for achieving the desired goal.
Hope you enjoyed reading this article and have known the best ayurvedic medicines for weight gain. Do share your feedback with us.
The following two tabs change content below.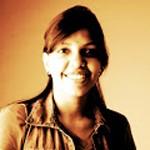 Latest posts by Shruti Goenka (see all)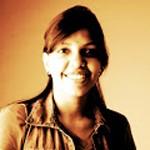 Shruti Goenka
Hi I am very passionate about makeup, fashion and health related topics, I always had a soft corner for makeup and beauty. I believe makeup has the power to enhance features and can turn flaws into strengths. Makeup keeps me busy and yet it gives me the opportunity to follow my passion.