Azelaic Acid For Skin – Everything You Need To Know About It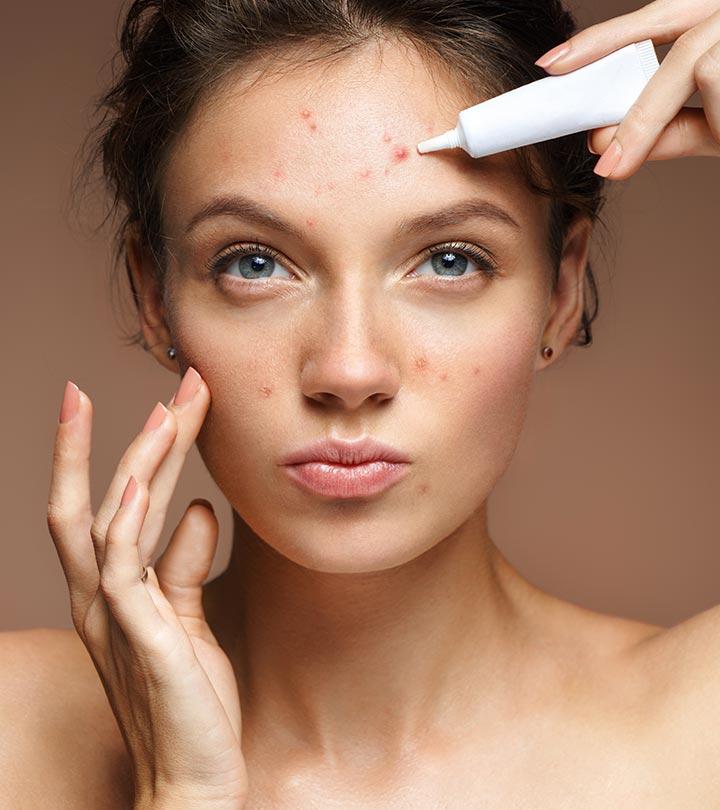 My curiosity was piqued when I first heard of azelaic acid. Just when you thought you were up to date, there's another ingredient, and then one more. I reluctantly started to look it up because #FOMO! And then, I realized this ingredient needs a lot more attention and can't be just flying so low on the beauty regimen radar.
Why is that we hear a lot less about some ingredients when it should be the opposite? Trust me when I say that this is something you need to know – more so if you are prone to acne or the related issues. It can help you, so let's see how it can do that. Read on!
Table Of Contents
What Is Azelaic Acid?
Azelaic acid is naturally available in barley, wheat, and rye. The acid has anti-inflammatory and antibacterial properties and treats skin issues like rosacea.
It started as a prescription-only product, but became increasingly popular in skin care and is now available over-the-counter too. For topical applications like skin creams, serums, and lotions, azelaic acid is combined with other vital skin care ingredients like vitamin C, AHAs, and BHAs.
And unlike most acids, it is not highly acidic or harmful and does not create any skin irritation. So, people with sensitive or oily or acne-prone skin can use azelaic acid.
How does this acid work? Find out in the next section.
How Does Azelaic Acid Work?
Azelaic acid reduces inflammation and the proliferation of acne-causing bacteria. It treats melasma, a form of hyperpigmentation, due to its antityrosinase activity that helps reduce the synthesis of melanocytes.
Even though the efficacy of azelaic acid on normal pigmentation is minimal, it is quite effective for post-inflammatory pigmentation caused due to acne and the resultant scars (1).
Azelaic acid is an antibacterial and keratolytic agent that is effective in treating conditions like rosacea (2). It also prevents further breakouts, clears clogged pores, and prevents unwanted hair growth.
How does azelaic acid make a difference to your skin? What are its benefits? We are getting right there.
Benefits Of Using Azelaic Acid In Your Skin Care Routine
1. Fights Acne And Rosacea
Clogged pores (due to excess oil secretion and bacterial proliferation) cause acne, inflammation, and swelling. Rosacea is the chronic state of acne that creates extreme redness, bumps, and lesions due to altered lipid balance – something azelaic acid fights, thanks to its anti-inflammatory, keratolytic, and antibacterial properties (3).
2. Lightens Skin
Azelaic acid lightens skin tone by reducing melanin production and inhibiting the activity of an enzyme called tyrosinase (4). Azelaic acid opens the skin pores, so ensure you use sunscreen after you apply the product to avoid sun damage.
3. Helps With Hyperpigmentation And Melasma
Hyperpigmentation is an aftereffect that follows acne. It leaves marks, blemishes, and dark spots. Azelaic acid fights all of these, thanks to its healing properties.
The next question that might pop into your head would be, how do you incorporate azelaic acid into your skin care routine? We've got you covered!
How To Use Azelaic Acid For Skin Issues
Doctor-prescribed azelaic acid comes with instructions. However, most over-the-counter skin products are topical creams that are combined with other actives like vitamin C, salicylic acid, and hyaluronic acid – all of which need to be applied after cleansing and toning and before moisturizing.
However, some products also contain humectants or hydrating agents that double up as moisturizers, which is why it all depends on the kind of cream you pick.
From spot correctors to serums, blemish gels, and hydrating lotions, these come in all forms. Start by using azelaic acid once a day and notice how your skin reacts. Then, you can slowly do this twice a day.
Does this mean you can use these products as many times as you want? Are there any side effects? Let's find out.
Azelaic Acid Side Effects
Azelaic acid is much milder when compared to other acids used in beauty products. It also suits all skin types. However, it might cause a slight stinging sensation/irritation for the first few weeks.
In rare cases, it might cause the skin to slightly peel off or even lead to persistent itching. In either case, please consult a dermatologist .
Now that we know all about azelaic acid, let's look at a few products that you can pick.
The Best Azelaic Acid Products
1. Paula's Choice Azelaic Acid Booster
Paula's Choice Azelaic Acid Booster is a multi-action booster that suits all skin types and targets all stubborn skin concerns. It is a potent mix of azelaic and salicylic acids and other plant-based ingredients that brighten and smoothen your skin. The lightweight formula is oil-free and easily gets absorbed into your skin. It reduces blemishes, smoothes out bumps, and reduces inflammation, redness, and breakouts.
2. PCA Skin Pigment Bar With Azelaic Acid
PCA Skin Pigment Bar is made with azelaic acid and a blend of other potent elements that enhance your skin's overall health and complexion. The kojic and tannic acids control breakouts and tone your skin. And the aloe vera, witch hazel, and rosewood extracts reduce inflammation and burning.
3. The Ordinary Azelaic Acid Suspension 10%
The Azelaic Acid Suspension Cream from The Ordinary is one of the best azelaic acid products in the market right now. It is made from naturally produced yeast that seeps into the skin within minutes and visibly boosts skin texture. It reduces redness and rosacea and other concerns related to aging.
4. Dermadoctor Photodynamic Therapy Age Spot Eraser
This unique combination of extracts mulberry, bearberry, and licorice extracts, beta-carotene, and azelaic acid is what your skin needs. The hydroquinone-free photo radiance lotion from Dermadoctor illuminates your skin and reduces fine lines and the appearance of dark spots. It is genuinely an eraser and a spot corrector.
5. Vi Derm Cleansing Face Wash
Vi Derm Cleansing Face Wash removes dirt, makeup, and oil without drying your face out. It contains aloe vera that hydrates and moisturizes your skin while its antioxidants help reduce wrinkles, enlarged pores, an uneven skin tone, and acne. It is free of sulfates and parabens, so you have nothing to worry about.
Look for products that combine azelaic acid with other natural ingredients and can be a one-stop solution for all your skin concerns. Keep it simple, know what exactly you need, and be consistent – you will see the results. Are you planning to give azelaic acid a shot? Let us know by dropping a text in the comments section below.
References
1. "Topical treatment Of Melasma", Indian Journal Of Dermatology, US National Library Of Medicine.
2. "Optimizing Non-Antibiotic Treatments for Patients with Acne: A Review", Dermatology and Therapy, US National Library Of Medicine.
3. "Acne therapy with topical benzoyl peroxide, antibiotics and azelaic acid", Journal of the German Society of Dermatology, US National Library Of Medicine.
4. "A possible mechanism of action for azelaic acid in the human epidermis", Archives of Dermatological Research, US National Library Of Medicine.
The following two tabs change content below.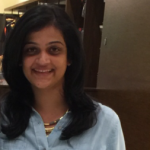 Latest posts by Pratima Ati (see all)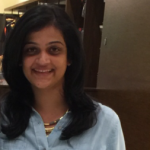 Pratima Ati
After working in Marketing and Business Development for a few years, Pratima Ati jumped ship to pursue two things she loved – fashion and writing. She's now a full-time Fashion & Lifestyle writer and has never looked back ever since. She sleeps early, reads often, and when she can't, she finally gives a closure to all the characters living in her drafts. Sometimes, they pass off as poetry too! That, and her training in Indian classical music and playing (learning) the veena keep her sane, civil, and bearable.