Top 10 Baba Ramdev Tips To Get Glowing Skin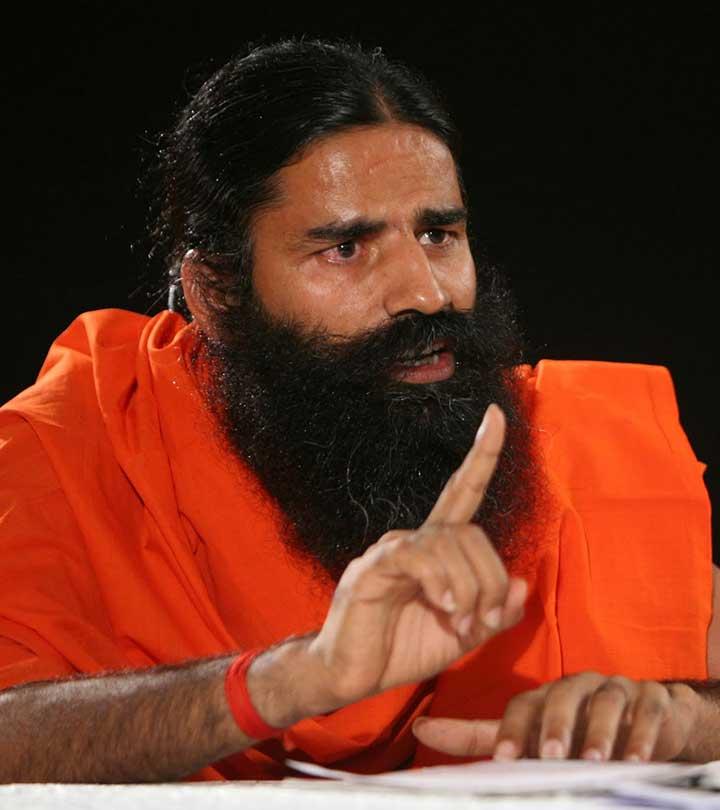 One of the most famous spiritual leaders, Yoga Guru, Baba Ramdev has solutions to almost all the problems in the world, even on ways to get healthy and glowing skin. Yes, it's true! In this article, I am going to share the Baba Ramdev beauty tips for glowing skin. Though his tips and methods may not work like a miracle or produce instant effects (they may take a week or two to show up), the results are long lasting and permanent for sure.
Baba Ramdev Tips for Glowing Skin
1. Practice Kapalbhati or Pranayama
Kapalbhati Pranayama is a kind of breathing exercise that helps you clear your lungs. In this, more oxygen is consumed while carbon dioxide is thrown out. Doing Kapalbhati for 6 months regularly will give you glowing skin and help you acquire a shine on your face. You need to do it twice daily. It will also help you to get rid of dark circles.
2. Fresh Juice Intake
Baba Ramdev suggests that you should replace your favorite cold drinks like Pepsi, Coke, Thums up etc. with fresh juices. If you include fresh juices in your daily diet, you will surely get glowing skin naturally.
3. Rub Your Face
After bathing or taking a shower, rub your face gently using a soft towel and try to give it a massage for 1-2 minutes while your skin is still wet. This will help in skin tightening and will make your skin more supple and soft.
4. Positive Thoughts
The yoga guru suggests that you should keep on having positive thoughts in your mind. If you think good and feel happy from within, it will add a positive shine and glow to your face. If you have evil thoughts in your heart, it will reflect on your face, making it look dull and full of wrinkles.
5. Aloe Vera Massage
Massage your face, neck and hands with Aloe Vera everyday in the morning and at night. This will add extra shine to your face.
[ Read: Baba Ramdev yoga for Diabetes ]
6. Besan Pack
Baba Ramdev is strictly in favor of using natural and Ayurvedic products for treating your skin and health. Besan pack or Channe ka Atta is suggested for use on your face. There are two ways to use it:
The first way is to replace your wash face with Besan. You need to use Besan daily to wash your face. The second way is to mix it with rose water or normal water, and apply it as a face pack. Daily use of this will give you visible results in just 1 or 2 weeks.
7. Lemon For The Face
Babaji suggests the use of Lemon or Nimbu for the treatment of your face. It removes sun tan and pimples while acting as a natural skin lightening agent. Simply rub lemon on your face once a day and wash it off using lukewarm water.
[ Read: Remedies For Skin Lightening ]
8. Use of Unboiled Milk
Every day before going to bed, rub some unboiled milk onto your face. Let it work overnight. Wash it off using normal to cold water next morning. It will give an instant glow to your face. Regular treatment with this will give you permanent fairness
9. Drink Water
Even Babaji advises drinking at least 3 to 4 liters of water daily. The glasses of water you drink during your meals are not included in this. Water adds natural suppleness and glow to your skin while keeping your skin hydrated and healthy.
10. Sleep Well
"A proper sleep routine is very important," suggests Babaji. You should sleep at least for 8 hours. Sleep timings again, are very important. Baba Ramdev suggests that you should try to sleep at 10PM or maximum at 11PM; otherwise, you will get dark circles and blemishes on your skin. Also, try to get up early in the morning.
These tips are really simple and one can easily follow and include them in one's daily routine. What do you think of these Ramdev Baba skin glowing tips? Do leave us a comment.
The following two tabs change content below.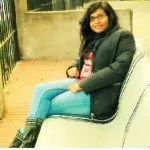 Latest posts by Anamika M (see all)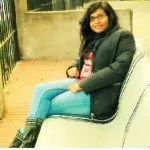 Anamika M
hey hi, Anamika here. An indenpendent and nature lover. Writing is my hobby and my first love.It is a big stress buster. I love dining out and exploring new places as it gives me a kind of adrenalin rush. I find solace in spirituality. Please give you valuable feedback. Stay blessed!!