Bachelorette Party Games That The Guests Are Sure To Enjoy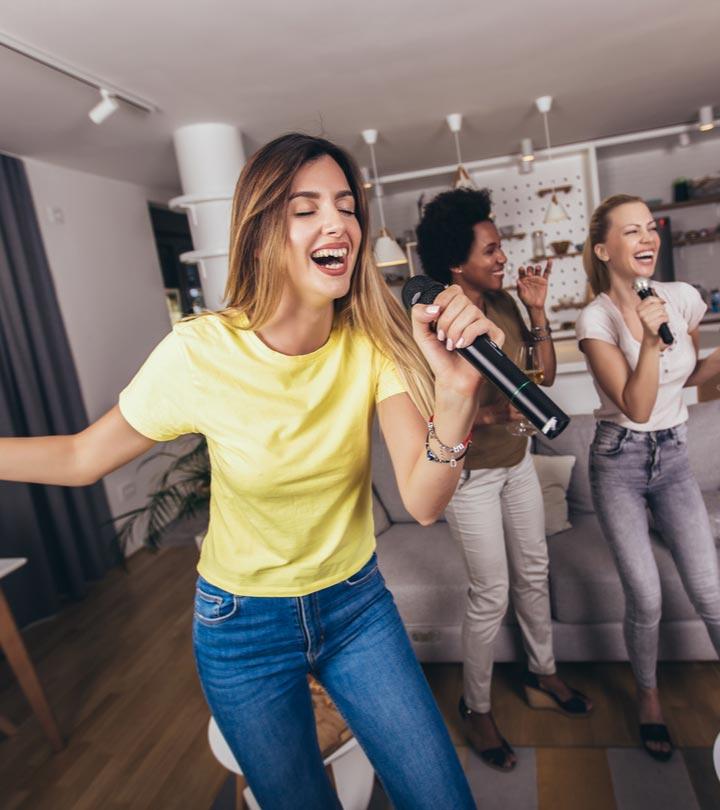 Bachelorette parties hold a special place in a woman's heart, and this is an event that needs a lot of planning and perfect execution as well. It is an event held in honor of the bride-to-be, and it is mostly the bachelorette and her close friends and family members who are a part of this event. If you wish to honor the woman who will be stepping into the next phase of her life, you would most certainly want this to be an event to remember with unforgettable memories that will last a lifetime! Bachelorette party games come to the rescue here!! Bachelorette parties are events that are held in order to bring friends together in celebration of womanhood, life, friendship, and relationships that are so close to a woman's heart. So, it goes without saying that a bachelorette party would also involve some fun party games, amongst other things! You can have either indoor or outdoor games for bachelorette parties or both! So, today, this article will serve as your guide on choosing the suitable games for the bachelorette. Now, go ahead and give this piece a read!
Things To Know While Planning Bachelorette Party Games
If you are the organizer of this event, it is essential to bear in mind a few important things such as venue, games, food, beverages, etc. First, check what the bachelorette wants and take it from there. The expense is generally shared equally between those organizing the party for the bachelorette. The second most important thing is to have a consensus on the kind of games that would make it fun for all the invitees. Thirdly, the venue can be decided based on the availability of the invitees and the budget. It could be a party in some fancy beachside resort, camp in the wilderness, party on a yacht, a road trip, or a party in the backyard of your bachelorette's home!
When you choose these party games, ensure that it is a mix of three types of games: printable games, activity-based games, and one type exclusively for the bachelorette as it is her special day. You can choose games that can be played in groups or by individual players too. The selection of these games will depend on the budget, preferences, and personal choices of the woman and her close-knit group of friends and family members. Not all women want to have a wild night out, or not all would like a sober indoor hangout. So, when you choose games, it is essential to go with the list of invitees because the idea is to be inclusive. Well, this is just a gist, anyways. Below we have a detailed list of what and how to play these games. So read on!
Best Bachelorette Party Game Ideas
The person who organizes these games is generally the woman's best friend or sister because typically, these people are close to the bride-to-be. They are the ones who know the bachelorette really well, know her likes and dislikes, preferences, tastes, list of invitees, and such details. They may know important or intimate details and can throw some light on them. Even the bachelorette's partner may provide a few tips, but choosing the right person to organize is critical as it involves loads of planning and execution.
While looking for bachelorette party game ideas, free printables will be your savior. Although these are a bit low-key, they could turn out to be quite a lot of fun depending on the responses you get! This can be an excellent way to start your event and serve as an icebreaker as well! Below, we have an extensive list of these game ideas that you would love without a doubt. So go ahead and explore them all!
Fun Bachelorette Party Games
Although there are several ideas for these party games, it would be easier to stick to a particular theme based on the chosen venue. For instance, if you wish to select a beach venue, it would be wise to go for games accordingly. But, oh, don't forget to carry your swimwear and other equipment along depending on the games you have chosen.
 If you prefer not to have too activity-driven games, you can opt for printed games where you are asked to fill in blanks and then match them with the answers given by the bachelorette. Whoever gets the maximum number of correct answers gains top points. This also facilitates better bonding eventually.
 Another fun idea would be to see how well you know the bachelorette! Put forth some fun questions, and the responses you get could be really hilarious, and the person who receives the maximum number of correct answers would score maximum points.
Bachelorette Party Drinking Games
 There are a couple of pretty simple drinking games, like making cocktails and asking invitees to guess the contents of the cocktail. Those who get the maximum number of correct answers will score maximum points. You can try this!
 You could also have a group activity where you keep a list of banned words and give a related topic for each one to speak for one minute without using the banned words. Each time someone utters any of the prohibited words, the rest will take a sip, and the person who spoke the forbidden word would take two sips of the drink. So, a total must-try game for the bachelorette!
 After you know the invitees have downed a few drinks, draw a straight line, blindfold each person and ask them to walk on the straight line without faltering or going out of the line. Every time they step out of line, they lose one point. This can be an individual activity or a group activity.
DIY Bachelorette Party Games
If you have planned outdoor games for bachelorette parties, you must make sure to check the weather forecast beforehand and choose appropriate bachelorette party games accordingly. For a DIY game, you can go for a "drink if" bachelorette party game which is more or less similar to truth and dare.
Once you are almost done with all the fun and frolic, it would be an excellent time to catch up on old memories, and you may take turns to narrate some of the craziest things you have done after downing a swig or two. If you are outdoors, you may sit around a campfire and narrate your wild experiences, and have a few laughs before you retire for the day. Although these are not games, they definitely do the job of making the day super fun!
Always remember, there are no hard and fast rules to follow concerning fun party games for the bachelorette. Use your imagination, a little innovation, and come up with ideas that are fun and uncomplicated. The idea is to make it inclusive and an extremely entertaining evening to remember! If you are the organizer, it would be wise to delegate some responsibility to others. This will help you save a lot of time and effort. Lastly, keep a couple of additional printable games or activity-based games just as a backup just in case you are unable to carry out the day as planned.
Bachelorette Party Game Questions
Well, the question and answer rounds are the best part of any party. And when it is a bachelorette, then you have to have this round without a doubt. The list of questions you can ask the bride-to-be on this day is endless. However, we have curated the best ones for you. So, why wait? Go ahead and check them out too!
 When did you and your spouse-to-be meet first?
 Who asked out first?
 When did you both have your first kiss?
 Was it a love-at-first-sight?
 What do you like the most about your spouse-to-be?
 What does your spouse-to-be like the most about you?
 When did you first realize that you were falling in love with your spouse-to-be?
 What is the most annoying thing about your spouse-to-be?
 Who apologizes first?
 What was the proposal like?
 Who puts up a fight often?
 What are the common reasons behind those cute fights?
Bachelorette parties are held in honor of the bride-to-be and organized by her closest friends. These parties celebrate not only the bachelorette but also the spirit of womanhood and the special bond between friends. Bachelorette party games involve printables, activities, questionnaires, and drinking games that can make the evening more lively and help the connection grow deeper over fun and laughter. Get inspired by the ideas in this post and pick the ones most suited to the group, the venue, and the mood you want to create for the party.
Key Takeaways
Bachelorette party games are the key to making the event memorable, fun, and having a great time.
You can choose between printable and activity-based games at bachelorette parties.
The selection of these fun-filled games should be based on your budget, preferences, and venue (indoor or outdoor).
The following two tabs change content below.