10 Back View Of Bob Hairstyles To Inspire You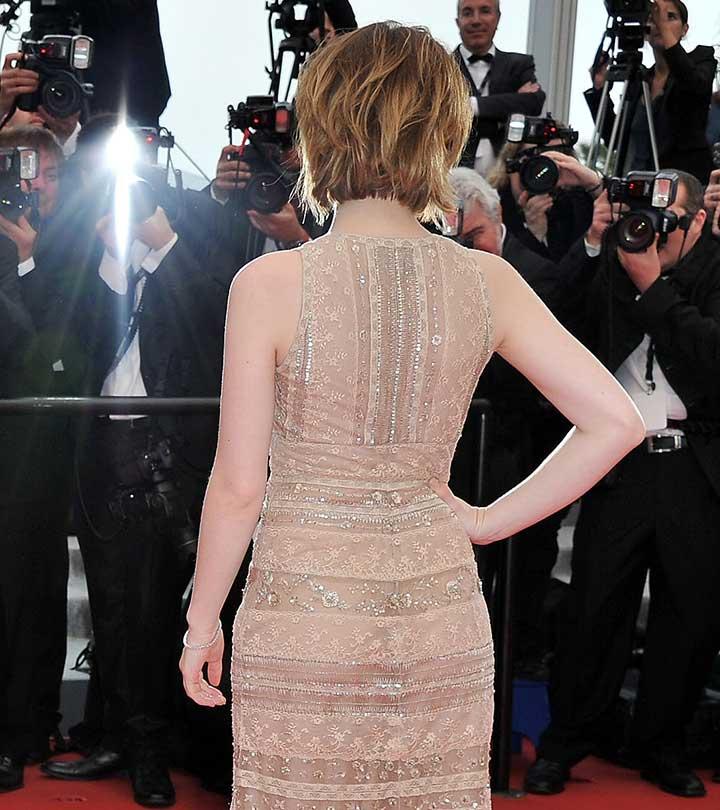 Whether shaggy at the back, cropped right at the jawline, or glossy as a mirror, bob has time and again proven to be a universally flattering haircut. And though the front view of the bob totally epitomizes this ubiquitous style, the back view of the bob is equally trendy.
Read ahead to get inspired by our list of ten back view of bob hairstyles.
1. Asymmetrical Bob
Hats off to Two Days, One Night actress, Marion Cottilard, for demonstrating exactly how to rock asymmetrical bob gracefully. After her debut at the 19th Annual Screen Actors Guild Awards, actress Marion Cottilard, with her light blonde, bob almost had us reaching for the scissors. With a smooth texture and uneven lengths, Marion's thick hair is chic and funky.
2. Round Bob
Recording artist Nicki Minaj's bouncy, round bob is back, and while we love her with wavy hair, we've definitely missed her bob falling about an inch past her ears. We're blinded by the glossy shine — and by her chunky, blunt bangs that accentuate her eyes.
[ Read: Trendy Graduated Bob Hairstyles ]
3. Faux Bob
She looked hot in the gray hair, sexy in purple, cute in a long bob, but actress Nicole Richie looks formidably chic with the retro faux bob. Begin by creating finger waves to your hair with a curling wand. Now, pull up the top section of your hair, twist it and tuck it underneath your long hair to make it appear shorter. Once done, secure it with a bobby pin to the scalp and you're good to go.
4. Sleek, Symmetric Bob
Effortlessly chic, universally flattering and uber-cool – Queen Letizia of Spain has everything stunning going on in this single picture! Our favorite of the lot, the length of Letizia's sleek, medium locks is perfect for women who don't want to sacrifice their long hair.
5. Wavy Bob
At the 64th Annual Cannes Film Festival, fashionista Alexa Chung proved that adding just a little amount of waves to your mid-length bob is enough to dress up the entire look. To get Alexa's signature waves, apply a dime-size of volumizing mousse to add volume and scrunch your hair to create that subtle wavy look.
[ Read: Blonde Bob Hairstyles ]
6. Modern Bob
Always right on the trends, be it beauty, fashion or hair, at the 64th Annual Primetime Emmy Awards, actress Julianne Hough proved that she can totally pull off any style when she was photographed with this short crop. Julianne's slight wave and blonde color make it an edgier interpretation of bob.
7. Shaggy Bob
We totally dig that actress Vanessa Hudgens can rock the hell out of shaggy bob – be it the front or the back view. Layered, glossy and perfect length for haircut newbies, we love her mix of warm highlights and lowlights of her mid-length feathered bob.
8. Layered Bob
We are aware that Emily Browning's bob isn't necessarily new, but we adore her mid-length cut anyway. This is a perfect bob hairstyle back view that looks great when undone and tousled — the more texture, the better. A great bob for naturally wavy hair.
9. Graduated Bob
With a bob that lovely, in our opinion, Victoria Beckham sets the major standard for graduated bobs. Rocking the blonde, short crop in the way that only the chicest of the chic girls could do, Posh Spice is a perfect example of why every girl should opt for shorter hair at some point in her life.
10. Curly Bob
Actress Holly Robinson's curly bob falls in that chic spot above the shoulders, but below the chin. At the 43rdNAACP Image Awards, the actress sported a bob that had perfect volume, texture and the perfect dimension. Simple yet trendy.
There you have it – the ten back view of bob hairstyles. Do let us know in the comments below if you love these hairstyles as much as we do!
Recommended Articles
The following two tabs change content below.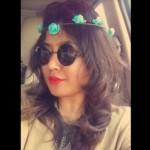 Latest posts by Anisha Pradhan (see all)