Baking Makeup: Step by Step Tutorial With Images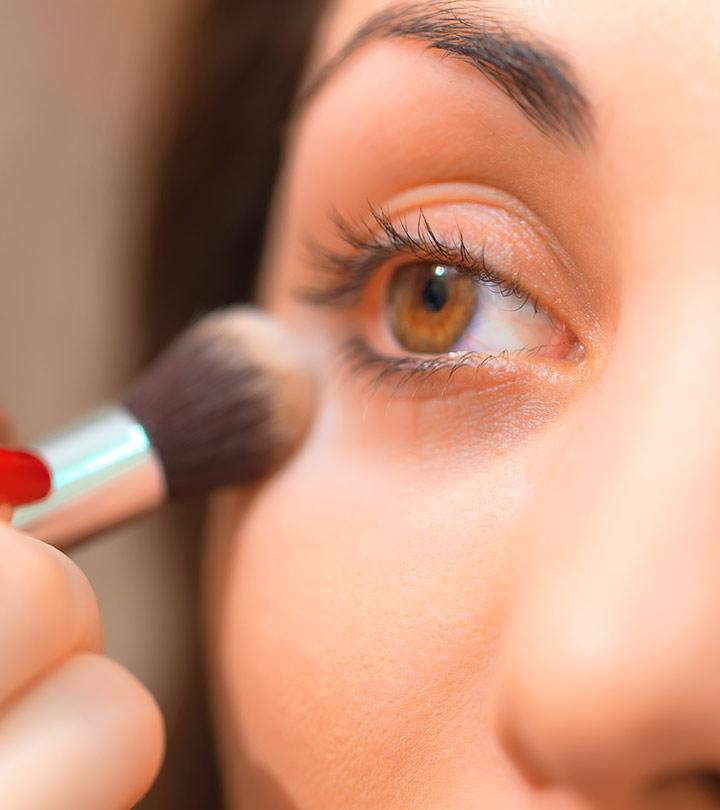 If you follow any makeup artists on YouTube or Instagram, you may have noticed the buzz around a certain makeup technique called 'baking' or 'cooking.' Ladies, this has got nothing to do with culinary activities. It is an exciting technique that was started by the drag community to achieve a creaseless and poreless base.
Here's how it's done – once you apply your foundation and concealer, you use a damp makeup sponge to pat a thick coat of powder on all the areas that you want to look brighter. What you get is long-lasting makeup, your best features highlighted, and your foundation set for the night. If you want to learn how it's done, read on, because we've covered everything from tips to a tutorial below.
Is Baking Something I Should Try?
This makeup technique is for you if you have oily skin, need long-lasting makeup coverage, and have the time to do it (15-20 minutes).
How To Bake Your Makeup Like A Pro: Tutorial
What you need to understand when it comes to baking is this: it's a trick to set your makeup by applying lots of powder and letting your body heat set your foundation. When you dust off the excess powder, it leaves behind a smooth, flawless finish that won't budge throughout the day.
What You Need
Eye cream
Primer
Concealer
Loose powder
Makeup sponge
Makeup brushes
Tutorial – Step By Step Tutorial With Pictures
Step 1: Moisturize Your Eye Area
It is essential to hydrate and moisturize your eye area before you bake because the excessive amount of powder that you will be applying on it can dry out your skin. Place dots of eye cream in half-moon shapes underneath your eyes. Use your ring finger to pat the cream in gently. Give it a minute or two to get absorbed before you move on to the next step.
Step 2: Apply A Primer
Once you finish moisturizing, use a primer to fill in any fine lines or creases because powder can accentuate these areas.
Step 3: Color-Correct Your Face
If you have blemishes or dark spots, use a lightweight concealer to cover them up.
Step 4: Highlight Your Face
Apply a second layer of heavy-duty, opaque concealer on all the areas of your face that you want to brighten up. Dab some on your nose, under your eyes, your forehead, your chin, and under your cheekbones. Buff out the concealer lightly with a sponge and get ready to bake.
Step 5: Bake: Dust On The Powder
With a damp sponge, pick up a generous amount of translucent powder and press it into the areas that you highlighted. This is the time to go overboard with the powder.
Step 6: Wait it Out
Wait 5-10 minutes for your face to bake. While you're waiting, you can do the rest of your makeup like your brows, eyes, and lips.
Step 7: Dust Off The Powder
Take a sponge or a brush that has a little bit of translucent powder on it and start to dust off the excess powder all over your face. This is going to help the powder blend beautifully, so your skin looks like its lit from within.
Step 8: Finish The Look
After you finish baking, there are a few things that you can do to make sure your face doesn't look flat. Contour your cheeks, forehead, nose, and jawline to accentuate the highlight you created. Add a little bit of blush to the apples of your cheeks for a natural, flushed look.
Here's the final look – all baked up!
Now that you have a clear picture of how you can achieve a flawless, insta-ready complexion using the "baking" technique, we have a bunch of tips that will come in handy for you.
Tips: Baking Your Face To Perfection
If you want the baking technique to be effective and actually look nice, make sure you start out by moisturizing your entire face thoroughly. This will help plump up your skin and prevent caking or creasing.
Experts recommend baking for selfies, photo shoots, and events (wherever you would be under harsh lighting). Baking may be a little extra for your daily makeup routine, and it can look slightly cakey in person.
Using a pore-minimizing primer is the best thing you can do for your skin if you're going to be baking as it prevents the powder from settling into your pores and fine lines.
If you are a beginner, remember – the most important rule of baking is to always apply your concealer/foundation before you layer on the powder.
It's always a good idea to opt for products that are suitable for your skin tone to achieve a more natural finish. For instance, peach-colored powders work beautifully for olive skin tones as they help neutralize dark undertones while brightening the under-eye area.
Ladies, thanks to full coverage concealers and powders, baking your makeup results in incredibly poreless skin and a brighter-looking complexion. This time-tested technique is a favorite of celebrities like Kim K and Beyonce. When you feel like your face needs to be a bit more "photo-ready," this is one technique you absolutely need to try. What do you think about baking? Do let us know in the comments section below.
The following two tabs change content below.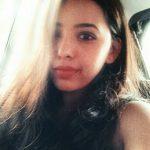 Latest posts by Esha Saxena (see all)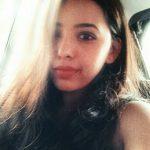 Esha Saxena
Esha Saxena is a writer, journalist, and a full-time wallflower. She holds a Master's degree in Media and Mass Communication and firmly believes that makeup is nothing less than art. Combining her love for writing with her passion for makeup, she brings to you reviews, techniques, and her ever-growing knowledge on this form of art. In her spare time, she loves reading, listening to obscure indie bands, and writing poetry – all of this while being a crazy dog lady.