How To Balance The pH Level Of Your Hair For A Healthy Look?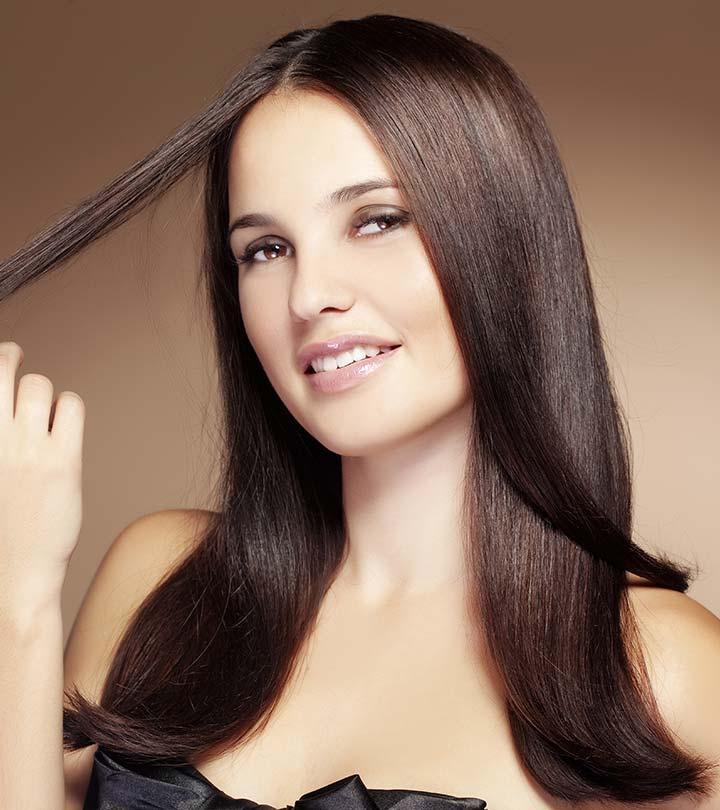 Have you ever considered the possibility of pH (Potential Of Hydrogen) affecting the health of your hair? Maybe not. It's time you learn about it because therein lies the solution for unhealthy hair.
Maintaining the natural pH balance of your hair prevents the onset of many hair problems. And this article throws light on just what you need to know – ways to balance the pH levels of the hair to keep it healthy and glowing. Read on!
What Is The pH Level Of Hair?
The pH level of your hair ranges between 4.5 and 5.5, and this means it is acidic. When the hair is at an optimum pH level, the cuticles are closed and healthy.
When you maintain the natural pH level of your hair and scalp, the acidic sebum of your scalp fights bacteria. If you disrupt this balance with an alkaline product, the cuticles open up, and this leads to hair issues. Using a product that is too acidic can also cause problems – the cuticles contract in this case.
So, to keep your hair healthy, you need to maintain its pH level – and here's how you can do it.
Natural Ways To Balance The pH Level Of Your Hair
1. Examine Your Hair
Before you begin to balance the pH level of your hair, you need to know its present pH. Find out whether it is alkaline or acidic.
If you notice that your scalp is dry, itchy, and flaky, your hair has become alkaline. In that state, it opposes the natural sebum protection system of the scalp that protects your hair from infection and disease.
There are also cases of alkalized hair that is later neutralized by acidic products in the process of hair coloring or styling. Such hair usually appears flattened and dyed.
Curly hair is inclined towards alkalinity because the cuticles are already slightly open. Whereas, for straight hair, it is best if you leave it as it is without using any additional products. This is because straight hair can naturally help the sebum spread quickly all over the scalp.
2. Check Labels
After you figure out what your hair needs, it's time to check the labels of products that you use or plan to buy because they need to suit its pH. This exercise differs from person to person and is an attempt to restore your hair's natural acidic nature.
It is also essential to test the product before using it. Get test strips and dip them into the product. Check the results as instructed on the case, and figure out if that particular product would work for you. It is best to avoid any product whose pH is not in the range of 4 to 7. 
3. Follow The Right Hair Care Regimen
Once you bring back your hair to its natural acidic form, it is time to maintain it with the help of the right hair care products.
Pick shampoos and conditioners that are pH-balanced, and rinse your hair thoroughly after you use them.
4. Use Natural Substances
Using a natural substance that is acidic can help bring your hair back to its natural form. Aloe vera or apple cider vinegar works well for this purpose.
Add some aloe vera juice (or ACV) to a spray bottle. Spray the liquid all over your hair and scalp from time to time. This keeps your scalp and hair healthy and balanced.
In the case of apple cider vinegar, just remember to dilute it with water.
5. Condition Your Hair
You can also apply a leave-in conditioner (of pH between 4.5 and 5.5) to wet hair.
You can buy a conditioner from the market. Or make one at home using ingredients like aloe vera and jojoba oil – and then combine the mixture with a silicone-free conditioner.
That's it. That's all you need to do to keep your hair pH-balanced and healthy. It might seem like a tricky affair initially, but keep at it and figure it out because it is key to your hair health. Do try the above methods and let us know how they have worked for you. Leave a comment in the box below. 
Expert's Answers For Readers' Questions
Is it necessary to check the pH level of hair daily?
No. Once you figure out the pH condition of your hair and treat it accordingly, you are good to go. If your hair is healthy, it is a sign that it is in its natural acidic form. However, if you want, you can test it once in every few weeks.
What happens when there is a constant shift in the pH level of the hair from acidic to alkaline?
In such a scenario, the hair cuticles continuously enlarge and contract. This damages them, leading to all sorts of hair problems.
The following two tabs change content below.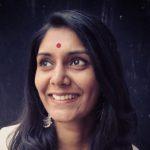 Latest posts by Ramya Achanta (see all)