Is Banana Stem Juice Effective For Kidney Stones And Weight Loss?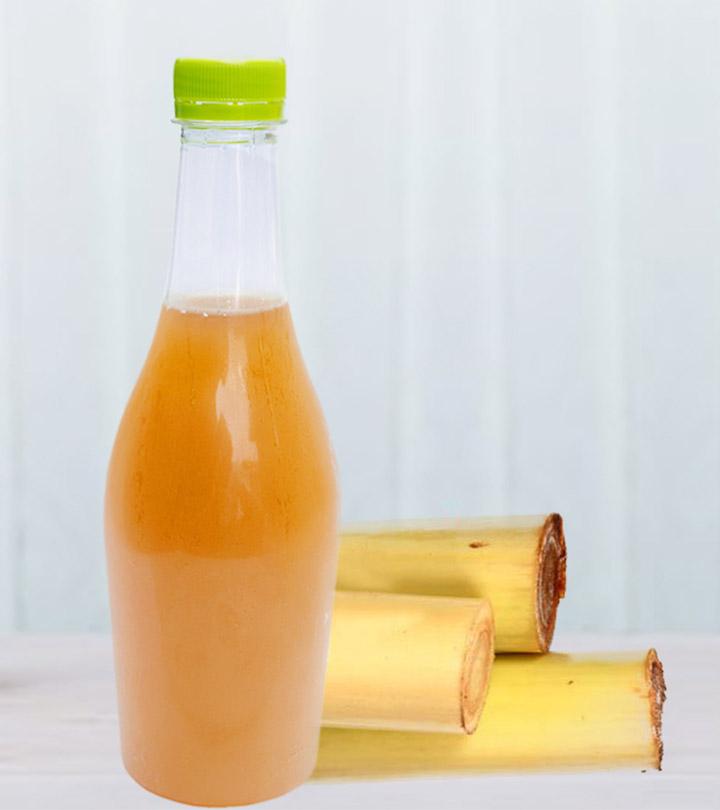 Are you suffering from kidney stones? Or are you on the lookout for ways to lose weight? Then you have come to the right place!
We all know that a banana milkshake is the greatest thing that could have happened to a banana, but did you know that banana stem juice may just be the weight loss remedy you were looking for?
Though not a magic cure, research shows that the banana stem has certain properties that make it a good weight loss food. Not only that, banana stem juice has also been found to prevent kidney stones.
Would you like to know more? Please read!
Banana Stem Benefits And Nutritional Facts
There are various important nutrients present in the banana stem. To get an appropriate idea of the nutritional value of banana stem, the following facts can be highlighted:
All the parts of a banana are edible. In tropical countries like India and Thailand, not only the fruit but the stem and flower are also eaten.
The banana stem is botanically not a stem but a flower stalk. This stalk grows thick enough to support the entire banana plant. While the outer layers are discarded, the inside of this stalk forms a fibrous and edible food item. It has a crisp texture and mild taste, often used in savory curries or as fried snacks.
Banana stem contains ample amount of fiber, which can prevent constipation and ulcer in the long run.
Banana contains lots of potassium and vitamin B6. These nutrients help in retaining muscle tone and increase production of hemoglobin and insulin. This is why banana stem is recommended to anemic and diabetics.
[ Read: Benefits Of Papaya Leaf Juice ]
Banana Stem Juice For Weight Loss
Weight loss works on the very fundamental equation of using up or burning more number of calories than you take. Naturally, what you eat makes a large difference to this, and so does exercise.
As mentioned earlier, banana stem juice contains lots of fiber. This component of the juice makes it so good for weight loss, because it makes you feel full for longer without packing in lots of calories. Here are a few facts about banana stem juice you may want to know:
Banana stem fibers are that part of the banana tree that your system cannot digest. It contains the type of fiber that helps in eliminating fat, as opposed to the type of fiber that lowers cholesterol.
Fibers in banana stem juice make sure that the sugar and fats stored in cells are released very slowly into your bloodstream. This ensures you get a steady rate of energy supply. If you exercise, this steady energy supply will keep you rejuvenated for a long time and also aid in weight loss.
As banana stem juice is low in calories, you can take plenty of it without consuming excess calories.
The recommended daily amount of fiber is 25 grams, but if you consume 20 to 40 grams of fiber a day, you will be able to lose weight more easily.
[ Read: Aloe Vera Juice For Weight Loss ]
Banana Stem Juice For Kidney Stones
It has been stated in Ayurveda, the ancient Indian medicinal text, that the banana stem juice is good for passing or dissolving kidney stones. However, now there is scientific evidence in its favor. The banana stem juice has diuretic properties and reduces the size of the kidney stones.
[ Read: Benefits Of Barley Water To Cure Kidney Stones ]
In an experiment carried out by scientists, thirty rats were divided into five groups, of which one group was controlled, the second group was induced with hyperoxaluria with sodium glycolate, the third group was given banana stem extract while the fourth group was given both sodium glycolate and banana stem extract together. In the fifth group, sodium glycolate was given first followed by banana stem extract.
Analysis of urine for the next 24 hours determined from the various levels of phosphorus, oxalate, glycolic acid and glyoxylic acid proved that banana stem extract can treat patients with kidney stones (1). Banana stem extract has also been found to create remarkable changes in the levels of these minerals in the liver tissue (2). So, banana stem juice also can help treat gallstones.
[ Read: Effective For Kidney Stones ]
Making A Tasty Drink With Banana Stem Juice
Banana stem juice doesn't exactly taste like a delicious fruit juice. It can have a bland or sour taste with a bitter after-taste. If you want to make a lovely drink out of banana stem juice, you can use any of the following recipes:
1. Banana Stem Juice With Buttermilk
You Need:
Half cup chopped banana stem
One cup buttermilk
Half a teaspoon sugar or artificial sweetener
A pinch of cinnamon
Method:
Soak the banana stem in buttermilk overnight in the fridge.
In the morning, add the cinnamon and sugar and blend it into a thick shake.
2. Banana Stem Easy Juice:
You Need:
One cup banana stem
Sugar as needed
Half a lime
Salt
One cup water
Method:
Soak the banana stem in water for an hour to soften it.
Blend it in the blender.
Using a very fine mesh sieve, separate the fibers from the juice.
You will get a pale, slightly yellowish juice. Squeeze in the juice of lime.
Add sugar and a pinch of salt and mix well.
Serve chilled on a summer day.
3. Banana Stem And Jaljeera Soda:
You Need:
Banana stem juice
Plain soda water
Sugar
Jaljeera powder
Half a lime
Method:
Make a paste of jaljeera powder, sugar and the juice of lime.
Slowly mix in the banana stem juice and make a homogenous mixture.
Slowly pour in the soda water.
Serve chilled or with ice cubes.
4. Banana Stem And Apple Juice:
You Need:
Banana stem chopped
Apple juice
Sugar if needed
Method:
Soak the banana stem in water.
Blend this in the blender in pulses.
Strain using a fine mesh sieve.
Mix in the apple juice.
Drop a couple of ice cubes.
5. Banana Stem Chunky Milkshake:
You Need:
Banana stem juice
Yoghurt
Artificial sweetener
Chopped fleshy fruits like mangoes
Method:
Mash together the banana stem juice and the mangoes.
Add the yogurt and mix it well.
Add the sweetener.
Top off with fruits and serve chilled.
Try out this juice today and help yourself get relieved from kidney stones and obesity! Also, tell us how you liked this post. Comment in the box below!
Recommended Articles:
The following two tabs change content below.