How To Use Baobab Oil For Hair Growth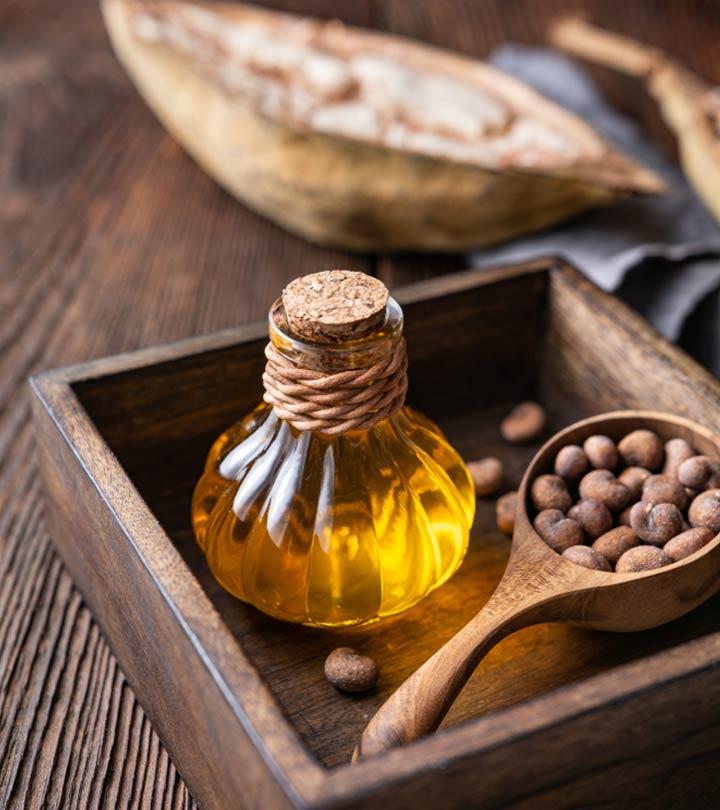 The baobab tree is indigenous to Madagascar, mainland Africa, and Australia. The aptly-named 'tree of life' can live up to 500 years and survive under harsh conditions. But, did you know that baobab oil derived from the tree is good for your skin, hair, and scalp?
In this article, we go over the benefits of using baobab oil for your hair and understand how you can add it to your own hair care regimen. Keep reading!
What Is Baobab Oil?
Baobab oil is the cold-pressed extract of baobab leaves, fruit pulp, and seeds. The seeds are highly nutritious, and even a few drops of baobab oil can benefit dry, damaged, and brittle hair. The oil had been used for a long time to promote hair and skin health. But, is it really as good for your skin and hair as it is claimed to be? Find out in the next section.
Is Baobab Oil Good For Your Hair?
Baobab oil is rich in many nutrients protein, vitamins, antioxidants, and trace minerals (1), (2). Additionally, baobab oil contains high amounts of saturated, monounsaturated, and polyunsaturated fats (3).
The omega fatty acid in baobab hair oil is a rich moisturizer (4). Linoleic acid helps in retaining water in your skin by locking the moisture (5). Thus, it may help hydrate your dry hair as well.
Baobab oil is claimed to be light and non-comedogenic. It does not appear to clog the pores on your skin and scalp. Therefore, you can safely use baobab oil in your regular hair care routine.
Using baobab oil on your hair has many benefits. Let 's take a peek at some useful advantages in the next section.
The Benefits Of Using Baobab Oil For Hair
Repairs Hair Damage
Vitamins A and E are abundant in baobab oil (4). These vitamins are claimed to help soften your hair. Several other elements present in this oil are said to boost the production of collagen, though there is no scientific evidence to prove the same. Enhanced collagen production increases the keratin in your hair. Keratin is a natural protein that strengthens your hair and reduces breakage.
Treats Dry, Itchy Scalp
A dry scalp is prone to dandruff and itchiness. Luckily, the non-greasy and moisturizing properties of baobab oil make it an ideal treatment for a dry scalp. Therefore, you can use baobab oil to hydrate your scalp and eliminate the chances of dandruff. Also, the anti-inflammatory properties of the oil can help soothe itchiness (4).
Frizz Control
Lack of sufficient moisture in the hair can lead to frizz. Baobab oil gets easily absorbed in the hair and locks moisture in your hair strands (4). Thus, it can prevent hair damage and tangles. Ultimately, you get softer, smoother locks that are easy to manage.
Protects Against Sun And Pollution
Baobab hair oil can coat your hair strands and prevent them from damage from the elements. Just apply a small amount of natural oil to your hair to shield it from the sun's UV rays and pollution.
Promotes Hair Growth
The damage-resistant properties of baobab oil boost your hair's health and protect it from damage, which may then create a favorable environment for hair growth. However, there is no scientific evidence to prove the same.
If you want to learn how to use baobab oil for hair growth, keep reading!
How To Use Baobab Oil For Hair Growth
I. Hair Mask
You can use the conditioning powers of baobab oil to your advantage in the form of a hair mask. The oil can lock in moisture for long periods and alleviate hair and scalp dryness.
You Will Need
2 tablespoons of baobab oil
2 tablespoons of coconut oil or any other carrier oil
2-3 drops of any essential oil (optional)
How To Make
Combine equal parts of baobab oil and coconut oil with few drops of your favorite essential oil.
Microwave the mixture for about 30 seconds.
Divide your hair into sections for easy application.
Check the temperature of the oil blend and apply it to your hair from roots to tips.
Cover your head with a shower cap and leave the oil on for at least 45 minutes.
Shampoo your hair to get soft, manageable tresses.
II. Leave-In Conditioner
Baobab oil can also be used to condition your hair. You can apply baobab oil to damp hair after you step out of the shower or mix a few drops in your favorite leave-in conditioner. The oil coats each hair strand to retain moisture and protect your hair from pollution and breakage. It also adds a subtle shine to your hair.
III. Pre-Poo Treatment
A pre-poo treatment with baobab oil protects and strengthens your hair against the harmful effects of the chemicals in your shampoo. It also softens and moisturizes your hair to make it shiny. A pre-poo treatment also reduces frizz and makes it easy to detangle your hair.
Here are the steps to use baobab oil as a pre-poo treatment:
Take the required amount of baobab hair oil and warm it up in the microwave for a few minutes.
Massage the warm baobab oil gently into your scalp.
Leave the hair oil in your hair overnight to absorb all the nutrients.
Shampoo and condition your hair, as usual, the next day.
For shiny and soft hair, repeat this process every time you wash your hair.
Wondering if there are any side effects of baobab oil? Find out in the next section!
Are There Any Side Effects Of Using Baobab Oil On Hair?
In general, there are no reported side effects of using baobab oil on your hair. However, as with any ingredient, it is not wise to accept that it is perfectly safe to use on your hair and scalp. Conduct a patch test on your arm to see if you are allergic to baobab oil. Consult your doctor before applying baobab oil or consuming it in powder form, and contact them immediately if you observe any side effects.
Now, lets talk about where you can buy baobab oil.
Where To Find Baobab Oil Products For Hair
You can easily buy baobab oil to make your hair products. However, it is wise to pay caution when you buy it, as most commercially available oils contain silicone ingredients. The concentration of baobab oil is very minimal in such products. Purity ensures efficacy. If you use low-quality, impure baobab oil on your hair, you will not achieve your desired results.
Before you buy baobab oil, check the ingredient list to find out what other ingredients are in it. You can buy baobab oil from a local drugstore or online.
To Conclude
Baobab oil offers impressive hair care benefits. It is especially great for curly hair that is dry and fragile. With its regular use, you can get glossy, shiny, and healthy curls that are easy to detangle. Make sure that you buy pure baobab oil as it offers the best results.
Frequently Asked Questions
How to use baobab powder for hair?
You can sprinkle baobab powder on your snacks or mix it in juices or plain water and consume it every day.
Is it okay to use baobab and argan oils together on hair?
Yes, you can blend baobab oil with other oils such as argan, coconut, jojoba, or almond oil.
Recommended Articles
Sources
Articles on StyleCraze are backed by verified information from peer-reviewed and academic research papers, reputed organizations, research institutions, and medical associations to ensure accuracy and relevance. Read our editorial policy to learn more.
The following two tabs change content below.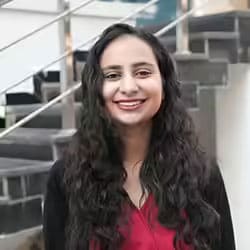 Arshiya Syeda is an editor and certified counselor. Ever the lover of the written word, she served on the editorial boards of her school and college newsletters. Writing articles on hairstyles, hair care, and nutrition helped her combine her love for reading, writing, and research. As an editor, she helps her team members deliver polished and meticulously researched content. Arshiya is fluent in English, Urdu, and Hindi and aims to become a multilinguist by learning German and teaching herself American Sign Language (ASL).