Top 10 Barbie Hairstyles That You Can Try Too
Experiment with stunning hairdos that make you look stylish and younger.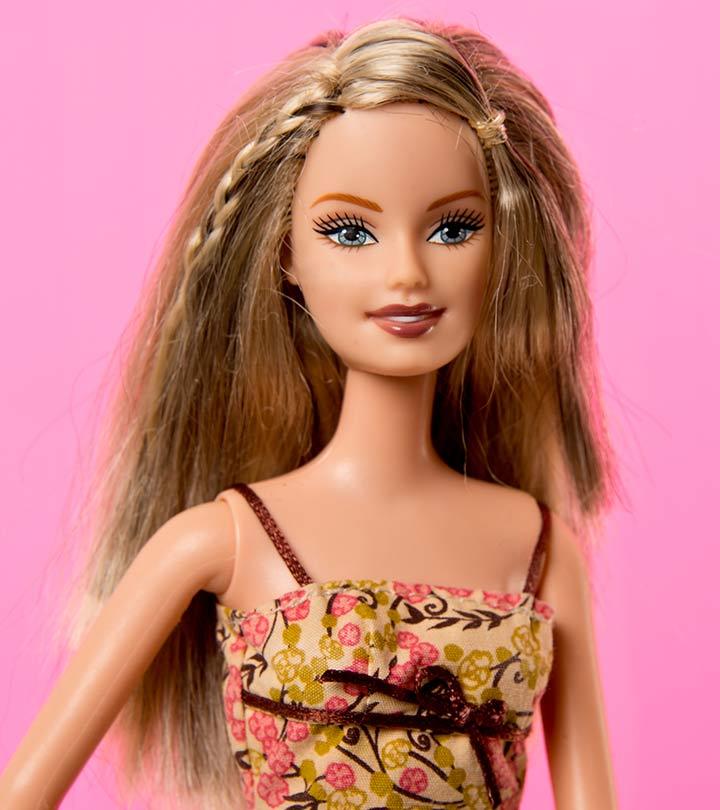 For most women, Barbies were the ideal playmate. You could experiment with her outfits, and more importantly, her lovely silky hair! Most of us have fond memories of styling umpteen barbie hairstyles, trying to pick the right one. But we all secretly harbored the desire to try out those hairstyles ourselves. And now you can!
Did you know that most kids pick Barbie dolls based on their hair color, type, or length instead of their weight? Because while Barbie's weight tends to stay the same size unrealistically, her hair can be changed up constantly! From updos to low buns and ponytails, from long slick straight hair to natural loose curly tresses, and with so many colors to play around with – the amount of Barbie hairstyles is many!
So, let your inner child loose, reminisce, and experiment by trying out these 10 incredibly fun Barbie hairstyles on yourself.
1. Side Parted Simple Hairstyle:
This is the most basic Barbie hairstyle. Here, the hairs are simply side-parted and well combed. This is an evergreen hairstyle which suits all occasions. This hair style is beautiful, simple and very elegant.
2. Two Ponytails:
This is another beautiful and simple hairstyle on my list. Simply make two high ponytails, keep some short hairs on your forehead and wear a thick cloth hair-band. This hairstyle looks really beautiful on girls with medium to long hair.
3. Loose Semi-Curls:
This is one of the most beautiful hairstyles on our list. Open hair with loose curls looks really beautiful and appealing. This hairstyle is also very simple to do. I would suggest you to save this hairstyle for a special occasion or an evening party.
4. Braided Ponytail:
This Barbie is a Hunger Games Katniss Everdeen Barbie doll. The hairstyle is simple but looks really appealing and smart. It is a perfect hairstyle for a confident, smart and beautiful look. This hairstyle is easy to manage and is perfect for a day-long outing or travelling.
5. Half-Pinned Wavy Hairstyle:
Want to flaunt like a Barbie princess? Get this hairstyle done. It is a very beautiful hairstyle. Half-pinned side parted hairs with beautiful, big and loose waves will look perfectly pretty on every dress and suit every face-cut. You can easily do this hairstyle by yourself.
6. Braided Bun Hairstyle:
If you have long hair, this Barbie hairstyle is perfect for you. You need to make a braided ponytail first. Then with that ponytail, make a high bun just as in this picture. It is a very beautiful hairstyle and would surely make you feel like a Barbie doll.
7. Short N' Roll Hairstyle:
This is a Marilyn Monroe avatar of Barbie. If you have short hair, you can get it rolled just as in this picture. This hairstyle is very glamorous and beautiful, and suits every girl who has short hair.
8. Barbie Princess Hairstyle:
This is a perfect Princess Barbie hairstyle. This hairstyle is a combination of waves, curls, braids and bun. This beautiful hairstyle is perfect if you have really long and dense hair. If you have short or medium hair, you will find it very difficult to get this hairstyle done.
9. Squirrel Tail:
If you wish to look classy, elegant and beautiful, you can opt for this hairstyle. The squirrel tail hairstyle is perfect if you are going clubbing or to any evening party. Don't forget to add that black bow on your squirrel tail, just as shown in the picture.
10. Bob Cut:
Last but not the least on our list is this bob cut hairstyle. Though getting this cut can be a good option, you can also attain this hairstyle if you have shoulder-length hair. Simply use a straightener and set this hairstyle. It looks classy, modern and very elegant.
Almost all of us had a Barbie doll when we were younger. Barbie dolls are like the style and fashion keepsakes. They teach us about Barbie doll-inspired hairstyles and fashion when we are young. How about looking back on those wonderful days with the best Barbie hairstyles? Barbie hairdos and hairstyles are feminine, girly, bright, and lovely, despite the fact that our favorite Barbie is a beauty and fashion obsessive. These are the most appealing and lovely looks. Choose your best and give it a go.
The following two tabs change content below.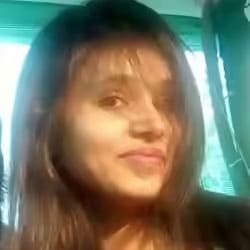 Jyotsana Rao is an engineering graduate from NIT, Nagpur, who discovered her love for writing during her undergraduate days. She...
more