Best BB Creams For Oily And Acne-Prone Skin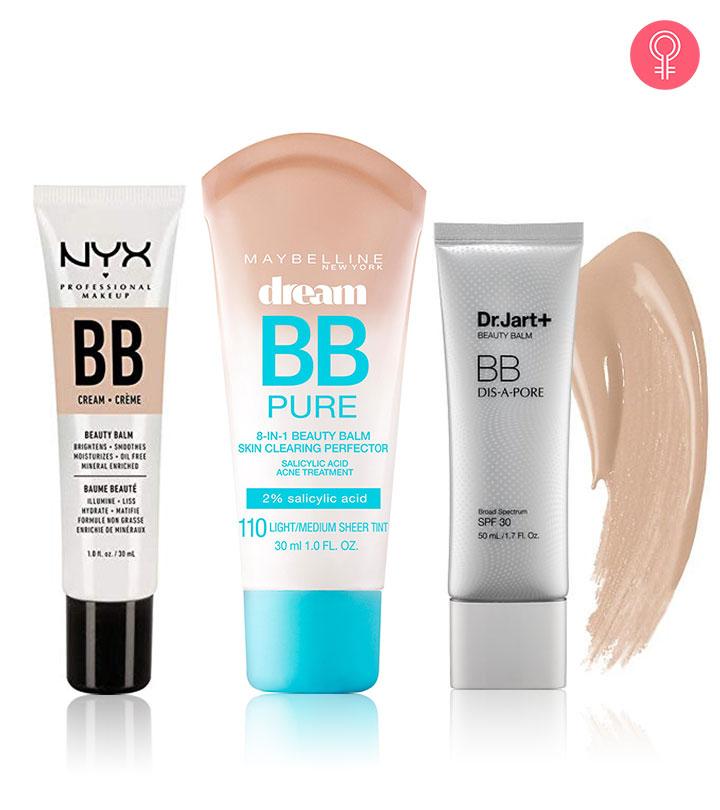 Picking up basic stuff like a BB cream is not a mindless job for some of us. When I say some of us, if you flinched, you know who you are. Yes, the ones with acne-prone skin, I'm talking to you. While finding a cream that controls oil and acne is tough enough, finding makeup that lasts longer but is not too fancy or cumbersome is twice as hard. There are a lot of options available, which complicates it further – because you are confused. Relax, we've got this. Here's a list of the best BB creams for you. Take a look!
10 Best BB Creams For Oily And Acne-Prone Skin
1. Clinique Acne Solutions BB Cream
Review
Clinique tops the chart for BB creams for acne-prone skin. It is very gentle on the skin, light, and an oil-free formula that keeps your breakouts at bay without leaving you greasy by the end of the day. It gives a beautiful mattifying effect and blends well into your skin. It has SPF 40 and offers full protection from UVA & UVB rays, so you can now entirely skip the sunscreen for your face.
Pros
Has a smooth matte finish
SPF 40
Protects from UVA and UVB rays
Free of parabens, fragrances, or sulfates
Non-comedogenic
Cons
[ Read – Best Selling Clinique Makeup and Beauty Products ]
2. Garnier SkinActive BB Cream Oil-Free
Review
Garnier BB Cream is an oil-free formula that contains perlite, a volcanic mineral powder known to absorb the excess oil and leaves you looking fresh. The salicylic acid in this helps to prevent acne smoothens out your skin while the tint conceals imperfections naturally. It contains SPF 15 that gives you sun protection too.
Pros
Anti-aging formula that works on wrinkles
Minimizes the appearance of pores
Hydrates your skin
Cons
3. Maybelline New York Dream Pure BB Cream Skin
Review
The Maybelline New York Dream Pure BB Cream contains salicylic acid. It acts as a concealer and corrector as it reduces the appearance of wrinkles, blemishes, and redness caused due to acne. It is lightweight and non-comedogenic and blends easily – everything a BB cream needs to be.
Pros
Oil-free and lightweight formula
Contains salicylic acid that works on blemishes
Clears up your skin
Cons
Does not give enough coverage
4. Kiehl's Skin Tone Correcting And Beautifying BB Cream
Review
This is a BB cream with dual-action formula – it brightens your complexion and temporarily masks imperfections by evenly toning your skin. Unlike most BB creams, it contains antioxidants like vitamin C and UV filters that reduce the appearance of large pores and fine lines and leave your skin with a flawless dewy finish. A perfect fit for summers!
Pros
Brightens your skin
Contains SPF 50
Free of parabens, mineral oils, fragrances, or silicones
Cons
5. NYX Professional Makeup BB Cream
Review
The NYX Professional Makeup BB Cream stays true to its name and offers a professional finish. It acts like a primer and brightens and moisturizes your skin with its mineral-rich formula. A little product goes a long way.
Pros
Professional finish
Blends fully and doesn't look cakey
Long-lasting
Cons
6. Dr. Jart Dis-A-Pore Beauty Balm
Review
A powerful blend of peppermint, chamomile, lavender, jasmine, ylang-ylang, hibiscus and other ingredients like niacinamide makes this one of a kind. It shrinks and tightens your pores, reduces blemishes, tones your skin evenly, and controls and absorbs excess oil produced. It does all of this while protecting your skin from harmful UV rays.
Pros
Offers good coverage
Specifically targets and works on large pores
Works on fine lines and wrinkles
Cons
7. L'oreal Paris Magic Skin Beautifier
Review
A drugstore cream that does the magic of any big brand is perfect for every day. It is enriched with beautifying beads and antioxidants like vitamins E and C that instantly fill up all kinds of asymmetry to give your skin one natural shade.
Pros
Blends easily
Gives a natural finish
Contains antioxidants
Has hydrating and moisturizing properties
Cons
The effects are not long-lasting.
8. Bare Minerals Complexion Rescue Tinted Hydrating Gel
Review
This oil-free, tinted gel is a lightweight formula. It contains plant-based natural moisturizing agents that hydrate your skin without clogging pores or adding an unnatural shine to it. It offers excellent coverage and protects your skin from sun damage.
Pros
Hypoallergenic
Non-comedogenic
Free of sulfates and parabens
Very good coverage
Cons
T-zone starts to look oily after some time.
I need to follow up with a compact powder.
9. La Roche-Posay Effaclar BB Blur
Review
The BB cream from La Roche-Posay is perfect for sensitive skin as it is formulated and tested by dermatologists. It is oil-free and non-comedogenic and visibly reduces the appearance of enlarged pores and covers imperfections. It absorbs excess oil and keeps you fresh all day long.
Pros
Has a clear mattifying effect
Dermatologist tested
Suitable for sensitive skin
Free of mineral oils, parabens, or sulfates
Cons
Available in limited shades
10. Physicians Formula Super BB Cream
Review
Physicians Formula Super BB Cream is formulated with pore-filling polymers that magically conceal pores and blemishes and smooth out your skin. It gives a natural, semi-sheer coverage that prevents breakouts and absorbs excess oil. The skin brightening antioxidants and firming botanicals leave your skin feeling supple, luminous, and healthy.
Pros
Doubles up as a primer
Conceals imperfections
Long-lasting formula
Good for sensitive skin
Cons
Feels a little heavy on the skin
Only available in two shades
Always choose a BB cream that has SPF as it eliminates the need for applying one more layer of sunscreen. Also, if you are switching products, be alert and observe the way your skin reacts to the cream.
Do you love BB creams? Do you have a favorite that we missed out? Let us know by leaving a message in the comments section below.
The following two tabs change content below.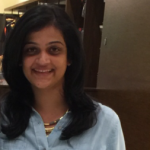 Latest posts by Pratima Ati (see all)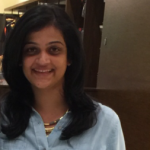 Pratima Ati
After working in Marketing and Business Development for a few years, Pratima Ati jumped ship to pursue two things she loved – fashion and writing. She's now a full-time Fashion & Lifestyle writer and has never looked back ever since. She sleeps early, reads often, and when she can't, she finally gives a closure to all the characters living in her drafts. Sometimes, they pass off as poetry too! That, and her training in Indian classical music and playing (learning) the veena keep her sane, civil, and bearable.